6 Critical Advantages Managed Print Services Bring to Your Business
Posted on September 07, 2021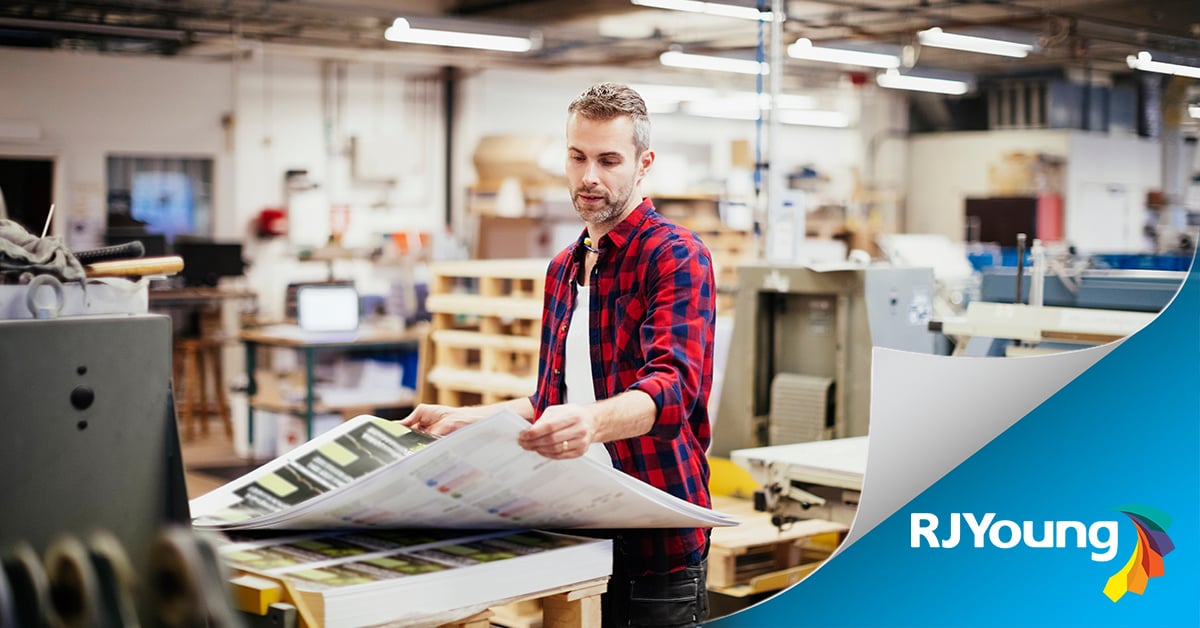 Managed Print Services (MPS) packs a powerful punch for most organizations and industries — from retail and legal to healthcare and beyond. To put it simply, it's letting printing experts manage your printing – so you can focus your business. With a critical mix of advantages, MPS can provide the structure and visibility your business needs to conserve capital and operate in a resilient, cost-effective manner.
How Does Managed Print Help Your Business — Let Us Count the Ways
Managed print services are more than just a way to get control of prints costs. The efficiency and flexibility your business gains are reflected in many areas, allowing you to amplify resources and gain even more efficiency across processes. Let's look at how the MPS advantages correlate to real-world effectiveness:
Simple Accounting with One Fee
Using a managed print services provider can make budgeting — and staying within your budget parameters — much simpler. An MPS program is set up to provide you with everything you need: Equipment, toner, and ongoing services, all for one monthly fee. That means there are no unpleasant "surprise" costs if a machine breaks down, requires repair, or needs additional supplies.
Complete Visibility into Your Print Environment
Most companies don't have any clue who is printing what — and how much it is costing them. With an MPS program at your side, you will have complete visibility into your print environment. That way, you can track who is printing what, when they are printing it, and what is costing your company. This can help you track inefficiencies, and keep tabs on company resources.
On-Target Monitoring and Replenishment
Cybersecurity is an important element of a smart print program. Hackers have increased their attack landscape to include endpoints such as printers and multifunction print devices. An MPS program provides 24/7 remote monitoring of your print infrastructure for suspicious activity and usage. For added value, this monitoring system can automatically detect low levels of toner, ink, and other consumables and order them for automatic delivery exactly when they are needed. No need to generate invoices, run them through accounting, or worry about downtime due to lack of supplies. Your monthly fee is all-inclusive.
Empowering Your Workforce
A new level of productivity and efficiency can be realized when your workforce can concentrate on mission-critical tasks rather than dealing with inefficient or broken printers or tracking down print supplies.
Ongoing Guidance
Importantly, your MPS provider can create strategies that will optimize print workflows to maximize savings and provide targeted training and support to the appropriate staff members at any time throughout the life of your contract. That means that as your business landscape evolves, your print environment will evolve alongside it, bringing you the benefits of better technologies and better management of print costs along the way.
IT Assistance
If you have an in-house IT team, they can now rest easy and set their sights on value-added tasks such as systems and network issues rather than micromanaging print firmware, connectivity, and software issues. If you don't have an in-house IT team, your MPS provider will take care of the IT side of your print environment — so you don't have to.
Trust RJ Young for Leading Edge MPS Strategies for Any Business
"At RJ Young, we take pride in being on the leading edge of managed print technologies and service across a variety of industries. Our managed print experts bring years of experience in developing cost-saving, effective print strategies to the fore for our business clients, resulting in greater productivity, efficiency, and of course, bottom-line health," said Chris Clark, regional vice president in Birmingham.
Harness the advantages of Managed Print for your business today. Touch base with an RJ Young consultant and learn exactly how our MPS strategies can revolutionize the way you do business.