Why is Endpoint Security Essential for Your Small Business?
Posted on August 06, 2021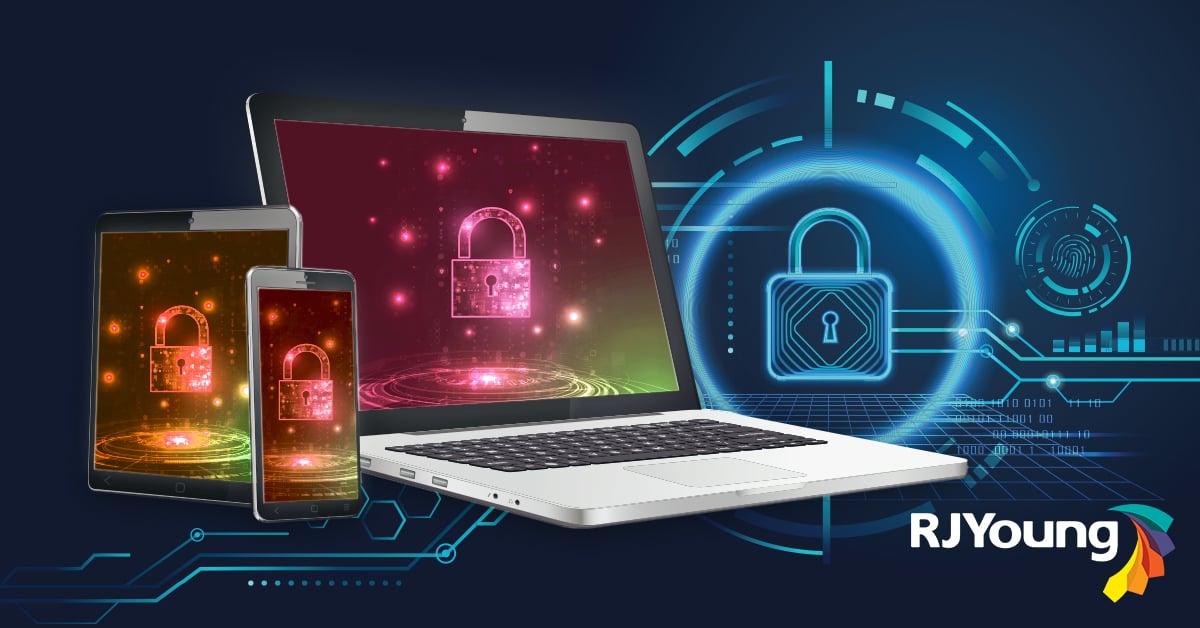 Along with business disruption, the coronavirus pandemic has brought an increase in cyberattacks. In fact, research indicates that this trend will escalate, with cybercriminals stealing 33 billion records each year by 2023. The cost of these breaches can reach into the millions and, with 99% of all companies comprising small businesses, many will be overcome and driven out of business by such activity.
And yet, many small businesses spend less than $500 every year on cybersecurity. With the U.S. becoming a prominent target for hackers over the next few years, this lackluster attention to security can result in increasing vulnerabilities.
Most businesses don't consider protecting their network until a breach has happened and even then, many only focus on the network and infrastructure, leaving some of the most vulnerable elements — your endpoint devices — unprotected.
What is Endpoint Security?
Endpoints are devices connected to the Internet through your network. Devices such as printers, scanners, copiers, laptops, tablets, desktop computers, and even mobile phones can be considered endpoint devices since they communicate with one another and share data through your network.
Endpoint security is part of a comprehensive cybersecurity program that is fast becoming a must-have for all businesses, regardless of size.
Applications focused on endpoint security use an endpoint protection platform (EPP) that is installed on devices to thwart malicious actors using malware and other tools to make inroads into your system. These platforms may be combined with other detection and monitoring tools that alert you to suspicious behavior to help prevent breaches before they occur.
Within this framework, there are many tools that can help protect your endpoints, such as:
Multifactor authentication and password control policies.

Encryption of data at endpoints to securely encode all data transmitted.

Secure email gateways (SEGs) to weed out email threats before they reach your server and offer protection for various social engineering schemes such as baiting, pretexting, and phishing.

URL filters to keep employees from visiting — purposefully or unknowingly — malicious websites.
Of course, there is also anti-virus software that can be installed on each endpoint device to detect spyware, ransomware, and other malicious programs. Regardless of how you choose to secure your endpoints, smart businesses know that investing in endpoint security is critical to protect your business continuity and keep your business safe from cyberattacks.
How To Get the Right Endpoint Security for Your Small Business Needs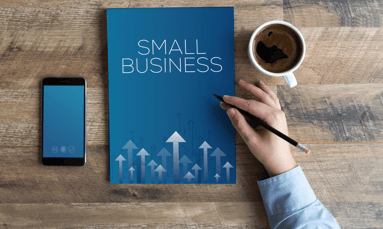 As more devices get introduced to the workplace (think Internet of Things), network security becomes increasingly complex. Add a remote or hybrid workspace into the mix and the challenge increases exponentially, requiring a network — and security protocols — that aren't limited by geography. Finally, hacker techniques are continually evolving, requiring businesses to be on the leading edge of cybersecurity technologies.
While many small businesses may not have the budget for an in-house IT department, they can get exceptional expertise and assistance by partnering with Managed IT providers. A Managed IT partner can assess your current infrastructure for vulnerabilities and develop a cost-effective and comprehensive strategy to keep your IT optimized — and protected.
Most Managed IT providers are focused solely on IT, allowing them to hire serious talent with deep and leading-edge knowledge, bringing their business clients the advantage of an up-to-date understanding of evolving threats. Plus, your Managed IT team will constantly monitor, upgrade, and update your system (including corporate data backup) as your business grows and the attack landscape shifts, ensuring your system — from endpoints to infrastructure — is protected.
Partner with RJ Young for Managed IT Expertise You Can Trust
"At RJ Young, we work with small businesses every day in Chattanooga and beyond to uncover weaknesses and vulnerabilities and provide them with the right level of security for their entire system, including endpoints. Our Managed IT services team has specialized knowledge that allows them to quickly assess your system and help you match your infrastructure with your business needs in a cost-effective manner," said Chattanooga regional vice president, Keith Burrell.
We act as your IT department, developing IT solutions that keep all parts of your network running smoothly; providing maintenance and troubleshooting; and keeping you outfitted with the best and latest cybersecurity protection.
Don't risk your business by leaving endpoints unprotected. Touch base with an RJ Young consultant today and learn how our Managed IT services can optimize your IT infrastructure and protect it from malicious actors — inside and out.