Corporate Data Backup and Recovery Essentials
Posted on October 01, 2020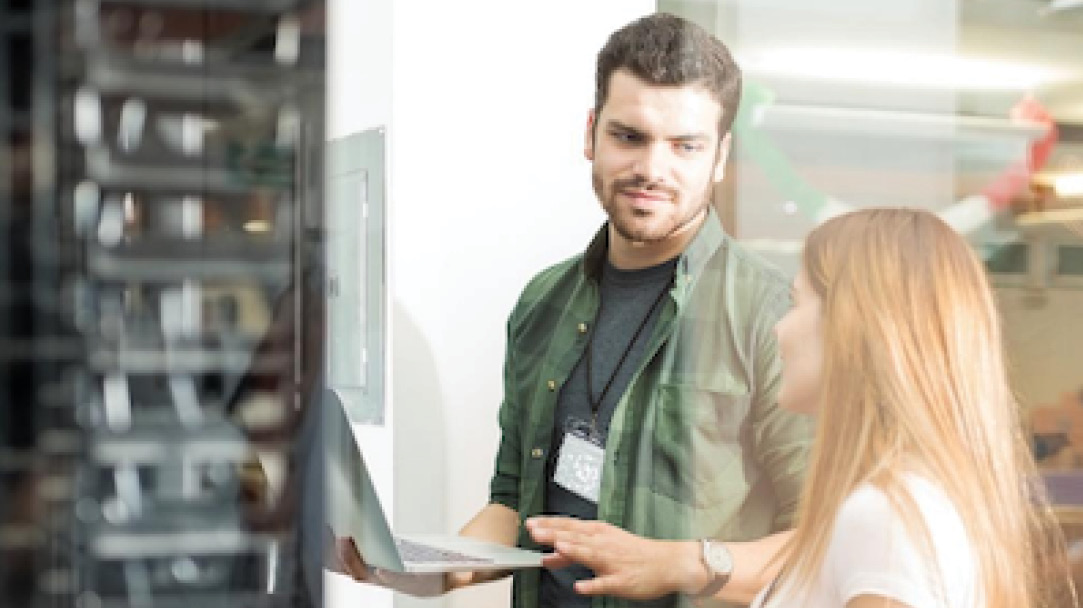 As we examine which companies remained healthy amid the pandemic's disruption, most were hypervigilant about one thing: business continuity.
What is business continuity? It's a way for revenue-conscious business leaders to ensure unforeseen events — like COVID-19 — have a minimal impact on day-to-day business operations. In turn, this helps:
Keep employees and visitors safe
Ensure minimal, if any, interruptions to providing your product or service
Minimize financial loss
Allow critical operations to continue running
Having this plan in place can make the difference between a business that thrives in the face of disaster — and one that fails.
One of the most crucial pieces of the business continuity puzzle is corporate data backup.
How to Win at Corporate Data Backup
If disaster strikes, you want your business to come out ahead. These disasters can come in many forms, including:
Computer crashes that render your data unusable
Stolen devices
Accidental deletion of data
Cyberattacks
Natural disasters like fire, flood, and storms
Power outages
To keep your data secure and your company up and running should any of these occur, you need a solid disaster recovery plan in place.
Five Quick Steps to a Strong Disaster Recovery Plan
Continuing business operations during and after a disaster is critical — and possible in just five easy steps.
Step One:
The first step to averting disaster is to form a team that can examine each disaster possibility and create a plan of action to effectively address it.
Step Two:
Next, your team can identify the infrastructure and critical functions of your organization, such as internal servers, websites, utilities, data, software, cash registers, and so on. For each item identified, your team will create a plan to recover, replace, or back up the item.
Step Three:
Your team's next focus should be to create a series of emergency response policies and procedures including detailed instructions and contacts. A qualified managed IT services provider can be helpful at this stage to provide additional support.
Step Four:
The team should come up with procedures to create backup operations and ensure recovery, including alternative methods to store and access data throughout the disaster. Again, managed IT services can assist your team in strategizing failsafe procedures like cloud backups and redundancies.
Step Five:
Stay on top of your plan using routine tests and exercises. Kind of like a fire drill. Testing will help your organization run through the procedures before disaster strikes to determine what works — and what doesn't. During the process, an outsourced managed IT services team can assist by conducting audits and reviews and keeping your business up to date as risks change.
Managed IT: The Key to Strong Corporate Data Recovery
Many small and medium-sized businesses (SMBs) have a small or nonexistent in-house IT department. For these organizations, a managed IT services provider can be the right choice to assist in planning a strategic IT corporate data backup and recovery plan that is strong and secure.
Managed IT services can complement your current strategy by providing:
Disaster recovery strategies
Antivirus solutions
Regular data backups
Cloud backup and storage solutions
Ongoing remote support
24/7 remote monitoring of your infrastructure and network, including devices
Also, these services are available at a transparent monthly cost, so there are never surprise fees or extra charges incurred, even when disaster strikes.
Let RJ Young's Managed IT Services Secure Your Business Data
Our team of managed IT professionals are standing by to help your company protect — and defend — your data to give you peace of mind in any disaster.
Leveraging our expertise, we'll assess your current infrastructure for weaknesses and vulnerabilities, optimize your system to meet your business's needs and goals, and help you develop a strong data recovery plan.
Best of all, our experts will ensure your business is current on security upgrades, updates, and patches. Additionally, we'll equip you with state-of-the-art technology and software to keep your data safe. As risks change or your business grows, we can help you respond effortlessly with new strategies and plans.
Ensure business continuity in the face of disaster and protect your company's sensitive data. Touch base with an RJ Young consultant and discover how customized Managed IT services can serve your business.