How Having an In-House Wide Format Printer Benefits Manufacturing Firms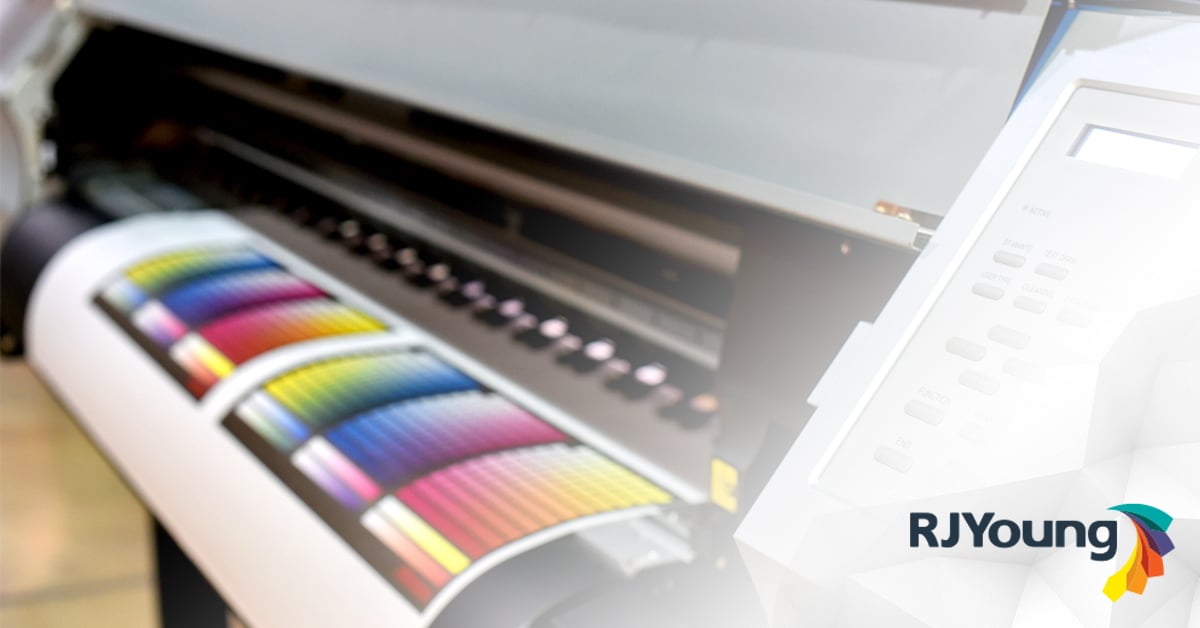 The manufacturing industry was still seeking to rebound from the 2008 recession when the coronavirus pandemic brought further disruption. While industry outlooks predict a slow recovery in the making, gains remain uncertain as we move into the second quarter.
For most manufacturers, continued profitability means looking for ways to make organizations disruption-proof. A focus on organizational agility remains key for resilience against market shifts and changes in consumer demands and behavior.
Currently, four key industry trends are drawing savvy manufacturing firms' attention:
Navigating future disruption by solving forecasting challenges

Focusing on digital investment

Growing resilience in the supply chain

Adapting to new ways of working
Two of those –digital investment and adaptation to new ways of working – can be addressed in part by investing in an in-house wide format printer.
How an In-House Wide Format Printer Can Help Your Organization Stay Ahead
Smart manufacturing companies are always on the lookout for ways to become more efficient, productive, and profitable. That is why so many are making the move to digital technologies and creating new ways of getting work done as they move toward recovery.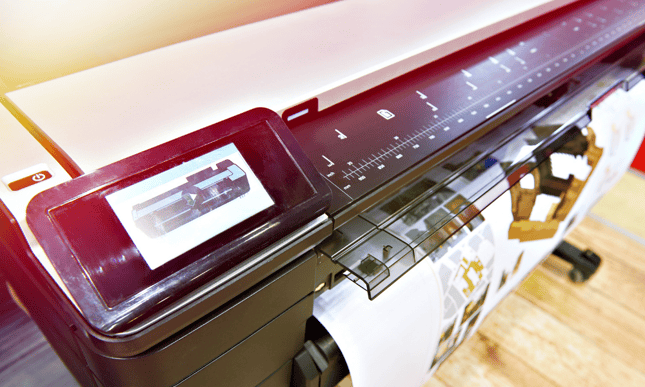 While it may seem like a simple thing, investing in a wide format printer for your organization can help you achieve both objectives while offering other wide-ranging benefits:
1. Cost Savings and Flexibility
Bringing printing in-house, particularly for small run or specialty jobs, can help manufacturers achieve cost savings in the long run. It also provides the flexibility you need to respond quickly to changing printing needs.
Product catalogs that need revision and brochures or flyers that change with your inventory can be easily managed on a wide-format device — without having to worry about change orders, last-minute product substitutions, or fees for reprinting material that requires updating.
2. Banners and Signage at Your Fingertips
Now that health and safety guidelines are constantly in flux, manufacturers must be on their toes to ensure they are complying with Occupational Safety and Health Administration (OSHA) regulations. In a factory or warehouse large, durable signage is essential to keep workers safe.
A wide format printer allows you to print the signage you need on several media that can withstand harsh environmental conditions and rugged use. Plus, they can be easily changed as company policy — or OSHA rules — dictate.
Having the ability to print banners, posters, and other signage can also be a plus when welcoming VIP visitors to your facility or hosting special events.
3. Moving Digitally and Adapting to a New Way of Working
A wide format printer is a perfect investment for companies moving toward a digital transformation. Modern printers help digitize workflows by integrating easily with common business applications and software to streamline time-consuming work and reduce errors.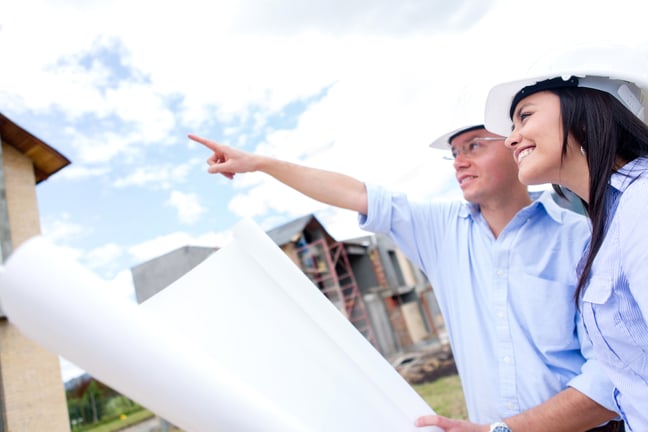 Finally, many models feature remote monitoring and management to help your organization adjust to a hybrid in-house/work-from-home environment.
RJ Young Has the Right Selection of Wide Format Printers
At RJ Young, we partner with leaders in the print and imaging industry to bring you access to the latest technology in wide format printers.
"Our technical experts can sit down with your team and assess your current printing needs and challenges to understand which device will provide you with everything you need — at a budget you can afford," said Brian Easton, wide format systems specialist at RJ Young
Then, we can set up and deploy your printer, providing exceptional training for your staff and ongoing support and maintenance to ensure your printer is always ready when you need it.
Invest in continuing resilience and agility. Touch base with an RJ Young consultant today and discover the value and benefit of having an in-house wide format printer.