How Backfile Scanning Services Save Modern School Systems Money
Posted on August 30, 2021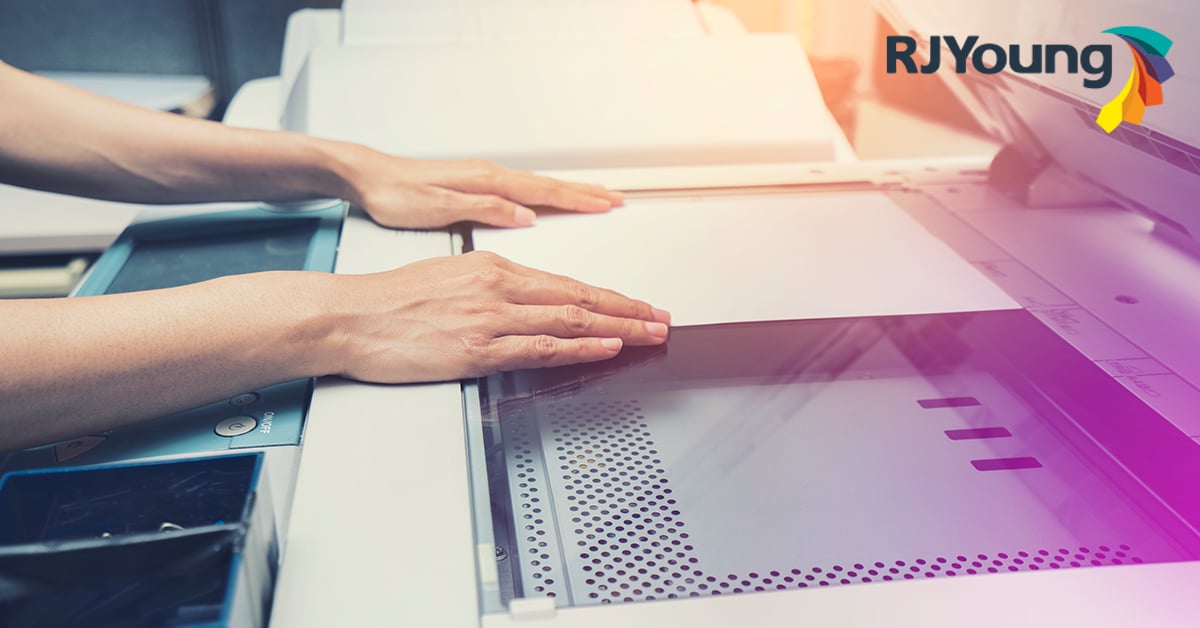 In an average school day, a teacher can use anywhere from 25 to 75 pieces of paper — and that doesn't take into account the amount of paper generated by school administration and other necessary documentation required for daily operations.
All that paper represents a huge cost — not only monetarily but also in other ways.
Let's break it down. First, the average school uses 2,000 pieces of paper per day. At five cents per sheet, this amounts to 360,000 papers each day or $18K per year. Then there is the cost of storing the paper. If documents are stored in file cabinets there is the cost of the cabinets themselves to consider, which can run upwards of $300 each, but there is also the cost of shelving units and office floor space to consider. If files are stored off-site, there will be additional costs associated with the storage center, either the cost of building a storage center or the cost of renting storage monthly — both of which can cost anywhere from four to $75K.
Finally, and perhaps most importantly, is the time cost associated with trying to track down and locate necessary documents. An average employee spends six weeks every year looking for documents and $20 in labor filing documents. One out of every 20 documents are lost, and it requires 25 man-hours to recreate each lost item. That's a lot of money in labor and a great deal of lost productivity!
Backfile Scanning to the Rescue!
With budgets tightened and staff busy attending to the needs of students, schools have little wiggle-room in their day — or in their finances — to deal with reams of paper documents. To lessen the burden paper-heavy processes pose for teachers and administrators, many schools are turning to paperless environments.
In doing so, they scan incoming:
Student records
Transcripts and report cards
Registrar and admission files
Payroll and HR files
Financial aid information
Microfilm/microfiche
Other media
While these schools are implementing scanning technology to deal with ongoing documentation needs, they often have reams of old paper files that are taking up space and are difficult to search. Using technology developed by leaders in the scanning field, backfile scanning services can quickly and easily scan paper files and convert them to archivable, searchable digital files. Outsourcing backfile scanning reduces the intrinsic burden on in-house staff — whether that staff is made up of IT professionals or administrative helpers — to further reduce the cost associated with keeping and handling paper files.
Importantly, scanned files can be made compliant with data privacy and protection regulations including FERPA and HIPAA, among others using backup redundancies coupled with the highest level of data security. This action not only protects sensitive information but provides schools with peace of mind in the event of a natural disaster, accidental loss, or cyberattack. Protection is critical as there have been elevated cyberattacks aimed at school districts in the past year— attacks that can expose a school to potential lawsuits and fines.
Choose RJ Young for Your Document Digitization Needs
Whether your school is choosing to move toward a paperless environment or you're just ready to release the burden of storing bulky paper files — we've got your back. At RJ Young, we have the most advanced scanning equipment from industry leaders such as Canon, Contax, Formax, and others to help you get control of your paper documents.
Our scanning experts can quickly convert your paper documents, microfilm, photographs, and even mixed digital media into easily searchable digital form so you can experience improved efficiency as well as a time and money savings. Then, we can provide you with a document management software solution that can help you keep your digital documents secure, searchable, and organized.
Of course, we will remain available to help you maintain your system or to continue to digitize documents as you continue your important work of educating our nation's young people.
Save money and reduce frustration by digitizing your school's paper documents. Touch base with an RJ Young consultant today and discover how our backfile scanning services can revolutionize the way your school operates.