Amplify Productivity in Your Remote Work Force with Backfile Scanning
Posted on January 21, 2021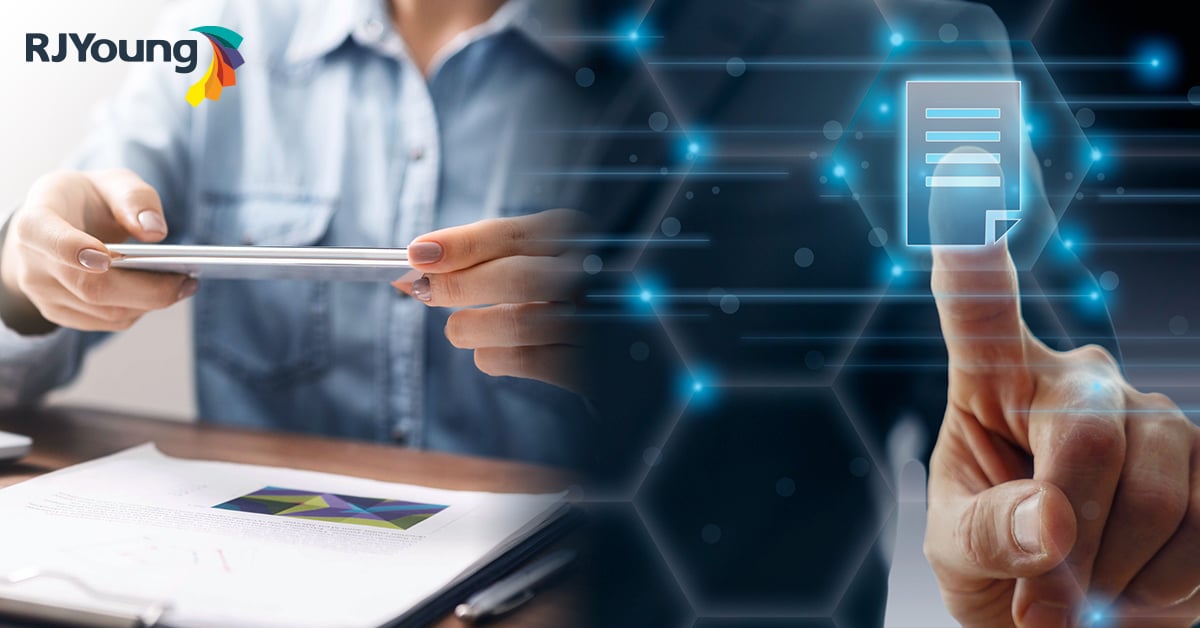 All businesses are aware that the continuing coronavirus epidemic has caused a significant shift in the way business is conducted. Not only have consumer habits changed, but businesses have had to implement new ways of working to keep staff safe— and healthy.
One of these trends is the rise in remote work positions — a trend that is continuing to grow, with work-from-home positions, predicted to double from 16.4% to 34% in 2021. In some companies, up to 72% of the workforce is now working remotely.
Technology is essential for businesses targeting a successful balance between in-office staff and remote workers. The right technology will assist with productivity, time-tracking, project management, data security, and more.
Among office equipment technology, scanners represent a smart way to digitize data so that it can easily — and securely — be shared between in-house and remote staff, partners, sub-consultants, and customers.
How Day-to-Day and Back File Scanning Can Boost Productivity
To keep your remote team productive, they need fast access to critical information.
Digital files, which are easily stored, shared, edited, and maintained represent the perfect solution to workflow logjams caused by cumbersome paper-based processes.
Providing your brick-and-mortar location with a state-of-the-art scanner or getting the services of a company that provides bulk scanning can assist in converting large amounts of information. Backfile scanning helps you develop a library of essential data.
Individual scanners at remote desktops can be used to augment this library and keep the information up to date as new data is received. Other benefits include:
1. Less Staff Frustration and Time
Digital files allow information to be easily indexed for faster location, reducing the amount of time spent searching for crucial information.
For companies that have a large number of backfiles to convert, getting help from trained professionals for a one-time bulk scanning job is a smart choice.
Skilled scanning technicians can preserve your company's data, manage records, and provide instant access for authorized employees, without your having to purchase expensive equipment or allocate staff time to perform scanning tasks.
2. Increased Compliance and Security
Your document scanning professionals will ensure your scanned records are compliant with necessary data privacy regulations such as HIPAA, FERPA, Sarbanes-Oxley, and others.
Typically, it is recommended to use a strong document management system in conjunction with scanning to provide better document security.
Protocols such as data encryption, access controls, firewalls, and others ensure the highest level of data protection to keep information secure — even when it is shared among remote workstations.
3. Flexibility and Peace of Mind
When documents are digitized — and properly protected — your workforce can experience a higher level of productivity, with uninterrupted workflows and seamless collaboration, whether they are working from home, in the office, or on the go.
What is even better, scanned documents that are stored securely in the cloud and protected with backup redundancies and other elements of a strong disaster recovery program will provide assurance that your staff can keep working — no matter what.
RJ Young Puts Cutting-Edge Technology and Skill at Your Service
We understand how difficult it has been for many of our small- and medium-sized business (SMB) clients to stay abreast of ongoing changes in operations caused by the continuing COVID-19 pandemic.
What's more — we know these changes are going to continue to manifest well into the next year — and beyond.
"That is why we have provided a number of ways for the organizations we serve to get access to the scanning technology they need to be successful in business models based increasingly on remote work."

Mark Turner, Enterprise Solutions Specialist
Our team of scanning and IT specialists have curated a wide range of scanning equipment from industry leaders like Canon, Contex, Formax, and others to give you the greatest choice of features to fit your budget.
For companies that need back file scanning services to safely convert bulk files to digital documents, we provide one-time assistance to quickly and cost-effectively take your files from paper to digital.
Give your remote workforce the information they need to be productive — at their fingertips. Touch base with an RJ Young consultant and discover how a cutting-edge scanner or bulk scanning services can amplify your remote team's productivity.