How Companies Cut Costs with Production Printer Solutions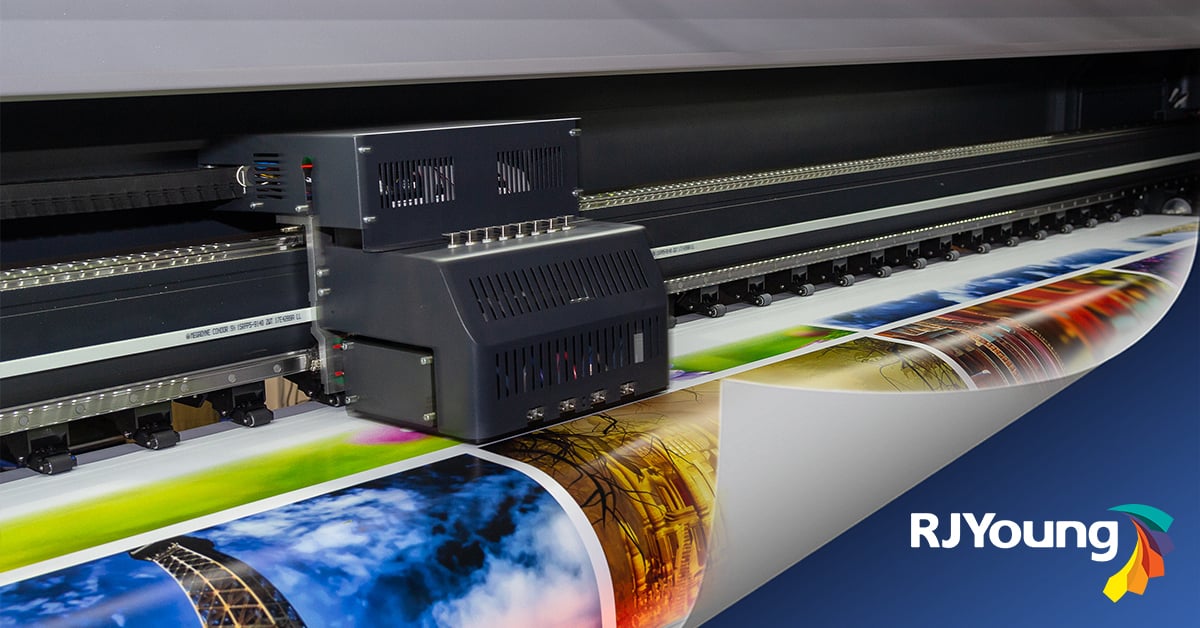 Despite our population's ongoing love affair with digital channels, print remains an important marketing tool for every business. In fact, consumers are increasingly suffering from channel fatigue — that is, difficulty weeding through mass quantities of digital data — making print channels a better way to communicate.
Channel fog, the uncertainty that surrounds choosing a communication channel that is safe and secure, is also a factor in recent consumer behavior. Transactional communications completed digitally have dropped regularly over the last three years, opening the door for savvy businesses to connect more closely with customers through print.
For businesses with a wide client base or a heavy reliance on print marketing and printed documentation, an in-house production printer can not only help you make this important connection with clients, but it can also help you streamline workflows that lead to cost reduction — and a healthier bottom line.
Let's take a closer look at how it works.
How Production Printer Solutions Can Amplify Revenue and Reduce Costs
Businesses that rely heavily on print documents for marketing or performing business processes ranging from organizing training and conferences to invoicing clients will realize a host of advantages once they move their production print operations in-house.
At the very least, businesses who take the plunge and invest in leading-edge production print solutions will enjoy:
Timeline Control
In any business, large or small, time is money.
Getting control of your print timelines, therefore, can be a big help in reducing overall costs. With in-house production capabilities, smart businesses can fine-tune their print jobs, making last-minute changes without worrying about accumulating fees for changes or delays as your job gets pushed back in the queue.
On-Target Branding
Using color in your branding improves recognition by 80% — but this must be consistent across all platforms. Consistent branding is responsible for a 23% increase in revenue. That being said, it can be difficult to keep that consistency in print pieces when they are produced commercially.
Commercial printers are not only not vested in your marketing strategy, but they are also fast-paced businesses that are prone to mistakes — even where proofs are provided. Mistakes can not only disrupt your branding focus, but they can cause campaigns to be delayed, directly affecting your company's reputation and disrupting your ability to reach customers.
Hard Cost Savings
If your outside printer is also mailing your marketing pieces, they may not be vested in finding the most cost-effective postage options. With a print resource in-house, you can save more on postage using pre-sorting, list hygiene, and even barcoding.
You will also eliminate processing fees and mark-ups charged by outsourced printers for change orders and multiple production processes. Plus, the ability to run short campaigns without an increased cost differential can be invaluable to your marketing budget.
RJ Young Can Deliver Leading-Edge Print Production Capabilities to Your Business
At RJ Young, we have partnered with leaders in the production printer solutions industry to bring our business clients the right equipment for a cost-effective in-house print production solution. In fact, we have recently expanded our production print offerings with the new Kodak digital presses to bring even higher levels of efficiencies and cost savings to our business customers.
Using our state-of-the-art presses, your company can print everything you need — from business cards and posters to brochures, mailers, menus, forms, and even outdoor signage. Our presses come with a host of leading-edge features such as the ability to bind booklets, fold, and more.
"With our Ricoh and Kodak presses, consistency, and quality are key. For businesses that run a high number of prints every month, it is critical for branding that the first print looks the same as the 600,000th. These presses can handle these high volumes while ensuring repeatable color capability for on-target branding. Plus, you can print a fifth color such as gold, metallic inks, and even raised clear ink to create print products that elevate your brand above the competition," said Mary Catherine Fleenor, RJ Young Digital Print Specialist.
Discover the cost benefits and marketing impact of an in-house production print solution. Touch base with an RJ Young consultant today and discover how our wide range of production presses can support your printing needs.