What Is a Document Management System (DMS) and Why Do You Need One?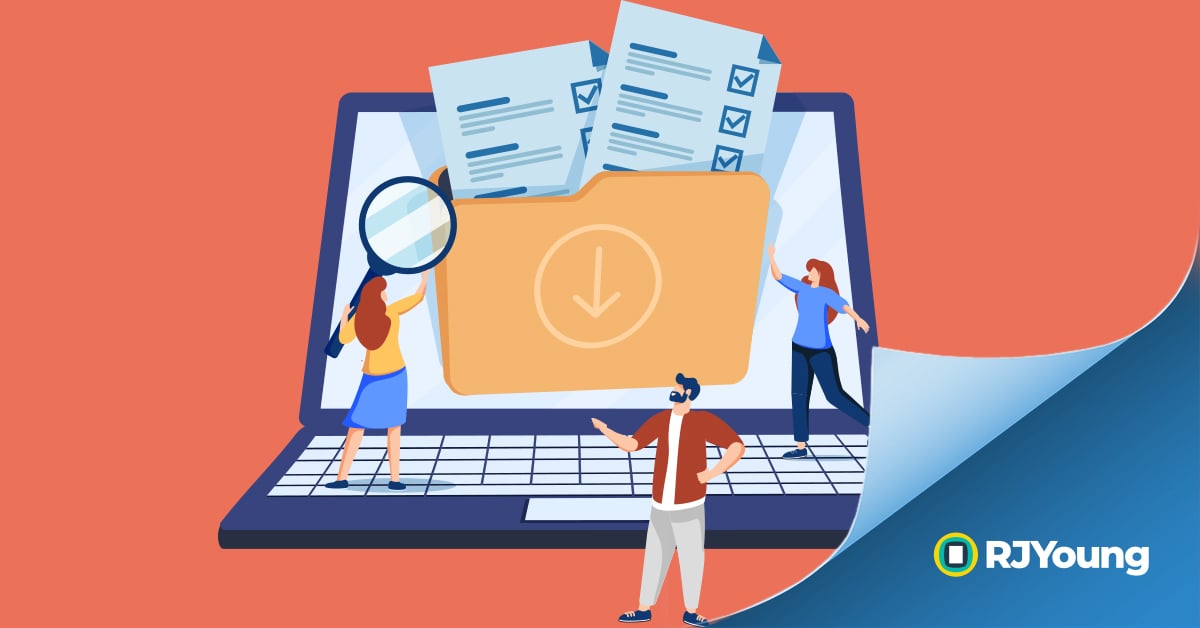 There is one thing that every business — large or small, private or public — has in common. Can you guess what it is?
Documents.
That's right. Documents are the lifeblood of many business processes — from onboarding employees to managing inventory to serving your client base. There is no organization in existence that can get through a business day without viewing, sharing, storing, or editing some form of paper documentation, such as:
Job applications

Time off requests

Invoices

Brochures and other marketing collateral

Bills of lading

Customer data such as patient charts in healthcare

Technical documents

Proposals
The list goes on and on. While documents are ubiquitous and certainly necessary, there are many drawbacks to handling paper documents, such as storage space, difficulty sharing among various team members and departments, and security issues to name a few.
And that is exactly where the power of a document management system (DMS) comes into play.

Document Management Systems and Why You Need One Now
A document management system (DMS) is a software solution that allows you to capture, index, store, manage, retrieve, edit, and protect digital documents. Managing documents is critical for streamlined workflows and smoothly running business processes, but managing digital documents makes the task so much easier.
Here's why:
Centralized, 24/7 Access
Paper documents must be stored in cumbersome file cabinets or boxes, taking up valuable floor space and remaining difficult to access for team members who are geographically scattered.
And filing systems? They often vary based on who last held the job of file clerk or, worse yet, who last had ownership of the document. That means productivity grinds to a halt as employees search endlessly for the correct documents.
A DMS allows you to capture paper documents in digital form and store them in a centralized location that can be accessed around the clock by any team member with the correct authorization. Your system will allow users to search for documents using any number of index keys such as:
Author name

Document type

Date of origin

Department

Alphabetically or numerically
And just about any variation you need or want. Even if your business currently converts paper to digital documents using scanning technology, your digital documents can be scattered all over the place as well, making it difficult to access that proposal on your desktop when you're working from your laptop at home.
With a DMS, documents are available for both remote and in-house staff — and those using mobile devices on the go for an incredible boost of efficiency.
Cost Savings and Sustainability
Paper costs money. Lots of money. And paper usage contributes to deforestation, a definite environmental drawback. Couple that information with the fact that consumers are demanding the companies they patronize practice sustainability and corporate responsibility, and you have a great reason to deploy a DMS right now.
A small business document management system not only reduces the amount of paper your company needs to use to help protect your bottom line, but it helps you show potential customers you're serious about environmental responsibility.
Safety and Security
Cybercrime is on the rise and a strong DMS can protect your data in two important ways. First, it removes the opportunity for physical theft or loss. No more accidentally leaving important documents on the printer tray, in the lunchroom, or even in a physical file that can be accessed by anyone moving through your office.
Secondly, your DMS will come with robust, proven cybersecurity protocols that will help you control access, monitor activity, and protect your sensitive data from potential threats.
Let RJ Young Develop a Custom DMS to Meet the Specific Needs of Your Organization

"Think of a DMS this way: It's your new 24/7 digital employee – simplifying, securing and automating your important, everyday processes that run your business," said Michael Gale, Senior Sales Director of the US South East at DocuWare.
Your DMS will skyrocket staff productivity, making it simple to access, share, and store digital information among teams, departments, and partners — whether you're working in or out of the office. Plus, we prioritize cybersecurity, so our DMS solutions feature robust security protocols that make it difficult for cybercriminals to get a foothold in your organization.
Get organized. Start saving money. Keep data safer. Touch base with an RJ Young consultant today and learn how our leading-edge document management solutions can revolutionize your business.