Manufacturing Document Management for Streamlined Workflows
Posted on January 28, 2021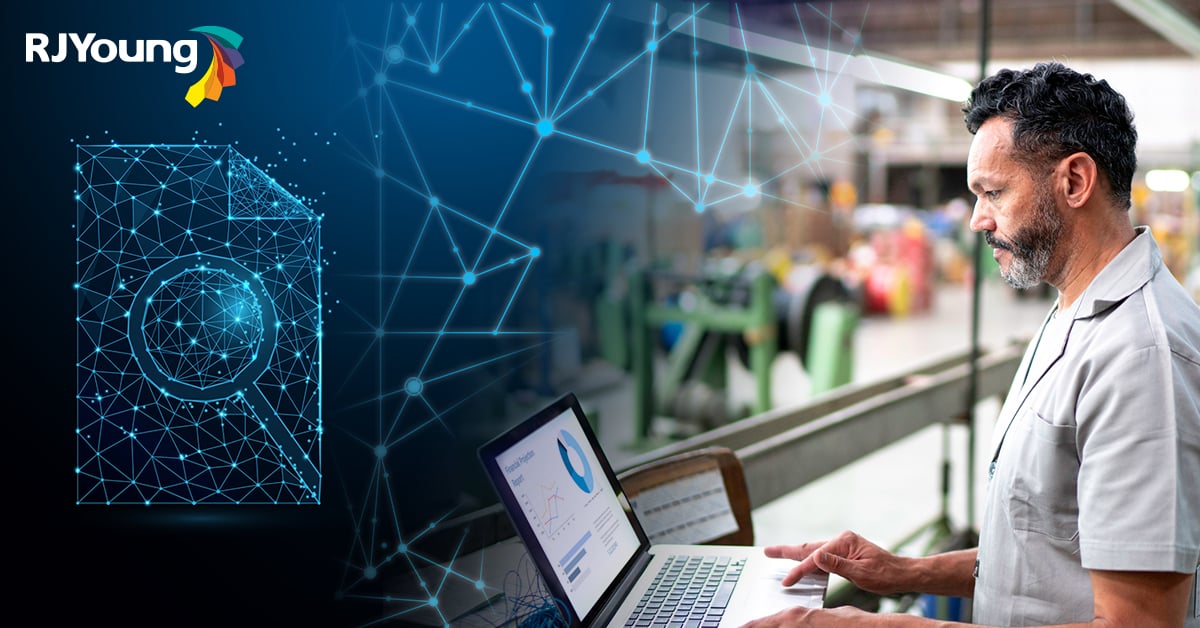 Manufacturing businesses have been hard-hit by the ongoing coronavirus pandemic. As supply chains and other operations continue to be disrupted, more manufacturers are rethinking how they approach new conditions, including ways to increase supply chain resilience, leverage technology to streamline workflows, and uncover new sources of cost savings.

For many, taking a closer look at essential services like communications and networking, electronic logging, and payment processing — items that can add up to 20% of outside expenses — can be a good place to start.
However, every manufacturing business has a basis in paper-centric data such as pull sheets, invoices, production records, templates, and plans.
Those systems might have been fine fifty years ago, but in today's rapidly-changing environment paper-based systems can contribute to poor data integrity, encourage human error, and increase the amount of time staff spend creating — or searching for — the data they need.
With 73% of manufacturers increasing their investment in smart technology, digitization is gaining traction as a viable way to increase performance on the factory floor.
How Document Control Contributes to Success
Manufacturers looking to streamline workflows, increase efficiency, and reduce errors are increasingly turning to document management systems (DMS) to open up new possibilities for better performance.
Among the many advantages of employing document management in a manufacturing setting are:
1. Boosted Operational Flexibility
In this COVID environment, manufacturers must quickly respond to dynamic changes such as material shortages, shifts in customer needs, and equipment malfunction. That means that decision-makers need to have on-the-spot information to take fast action to correct issues as they arise.
DMS promote a positive and instant information flow among stakeholders so that workflow interruptions can be quickly and accurately addressed.
2. Better Traceability
As regulations tighten, it is critical to have a system that promotes real-time traceability so that errors can be swiftly found, isolated, and managed. This is particularly important to track supplier quality issues, lost products, or bad batches.
A faster response time can help minimize the financial impact of bad batches by reducing recalls or reduce the amount of lost product for further cost savings.
3. Enhanced Productivity
Digital documents can help keep closer track of inventory by capturing real-time inventory numbers and keeping information easily searchable through an indexed database or records inventory.
A DMS prevents the common errors that plague paper-based inventory systems such as routing mistakes and errors caused by duplicate documents.
DMS' further reduces the number of steps necessary to get information out of a document workflow to increase the ability to make rapid, data-informed decisions.
Data can be easily indexed and centralized — even when multiple sources are involved — to provide faster analysis and distribution of necessary information for optimal workflow and business processes.
Let RJ Young Bring Top-Level Document Management Services to Your Factory Floor
Today's manufacturing businesses need to find new ways to streamline business processes and optimize workflows or risk losing their competitive advantage.
At RJ Young, we offer the latest in manufacturing document control and enterprise content management systems to provide you with the tools, processes, and strategies you need for continued success — even in the current economic environment.
"Our document management software is designed to save you time and space, protect your proprietary and sensitive data with enhanced security protocols, and allow file access from anywhere — even remote locations — while keeping data protected."

Eric Saffle, Enterprise Sales Specialist, RJ Young, Jackson, MS
In addition, we ensure your data is compliant with standard data privacy regulations and we double down on data protection using robust disaster recovery plans designed to keep you in operation in the event of theft, natural disaster, or other damages.
Finally, a strong DMS has real implications for streamlining workflows and automating processes such as inventory management, onboarding of employees, invoicing, and tracking of supplier quality. Process automation is key for increasing your organization's productivity and efficiency, as well as contributing to significant savings of time — and money.
Discover the power of manufacturing document management for optimizing workflows in your organization. Touch base with an RJ Young consultant and discover how a document management system can help your company amplify productivity, efficiency, and your competitive advantage.
---