Wide Format Printing Simplified: Tips and Tricks for Success
Posted on November 20, 2023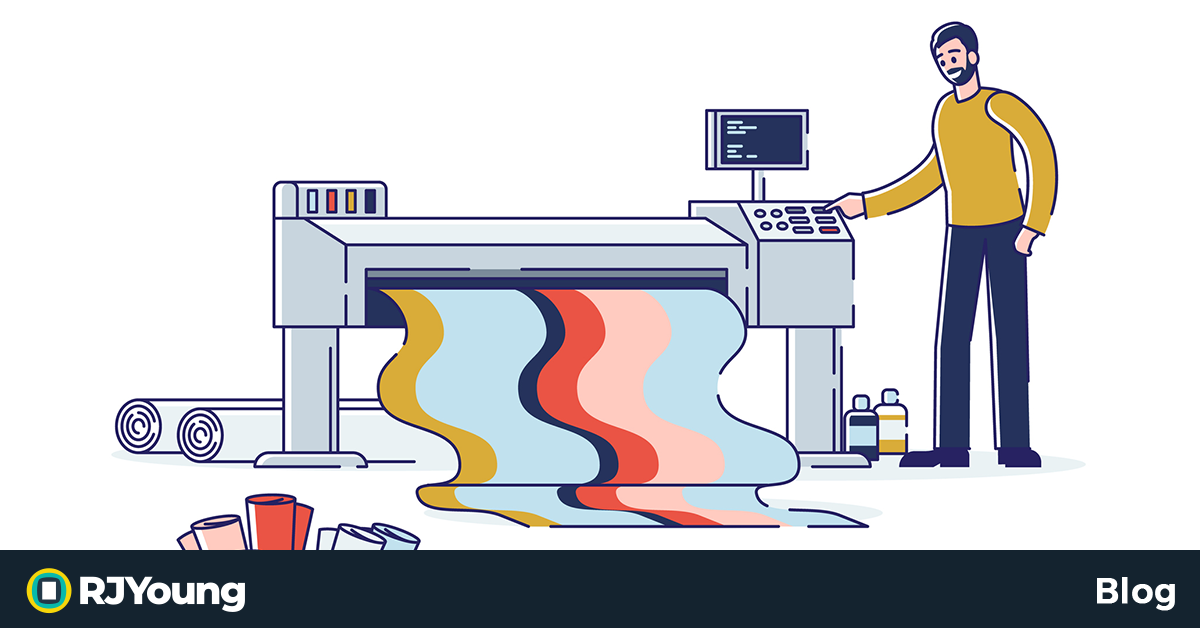 As a small to medium-sized business owner, you're always on the hunt for ways to stand out in a crowded market. Wide format printing offers an exciting opportunity to do just that. Whether it's eye-catching outdoor signage, vibrant vehicle wraps, or stunning in-store displays, wide format printing can make your brand more visible and memorable.
But like any technology, large format printing comes with its own set of challenges. Whether you're new to this field or seeking ways to improve your existing processes, we've got you covered. Let's delve into some helpful tips and tricks that can set you on the path to success in wide format printing.
Understanding Wide Format Printing
Wide format printing, also known as large format printing, utilizes specialized machines that can accommodate larger print sizes, typically anything that's 11x17 inches or larger. These printers can handle a variety of media types, including paper, canvas, vinyl, and more. Modern machines can print up to 60 inches wide, making them a versatile choice for many industries and applications.
Wide format printing has revolutionized the printing industry, offering a versatile solution for creating large-scale prints on a variety of materials. From architectural blueprints to captivating outdoor banners, wide format printing offers crisp details, stunning resolutions, and high-quality output that can transform your ideas into tangible reality.
Applications of Wide Format Printing
Architectural Printing and Construction Plans: Wide format printers are excellent tools for producing detailed architectural drawings and construction plans. Architects and engineers can create large, detailed prints that are easy to read and interpret.
Photography Prints: Photographers can use wide format printing to create stunning, gallery-quality images for exhibitions, sales, or personal collections.
Trade Show Banners and Vehicle Wraps: Businesses can take advantage of wide format printing for marketing materials such as banners, posters, and vehicle wraps. These large, visually striking prints can help businesses stand out at trade shows or on the road.
Tips for Successful Wide Format Printing
As you can see, wide format printing has become a staple in various industries, from advertising to graphic design, architecture, and more, and for good reason. Its ability to produce large, high-resolution prints makes it an invaluable tool for businesses of all sizes.
However, successful wide format printing requires more than just a top-tier printer. It demands a careful selection of materials, a deep understanding of your printer's capabilities, and regular equipment maintenance. The process can seem daunting if you're not familiar with the ins and outs of the machinery or techniques. Here are some actionable tips and tricks to help you achieve the best results in your wide format printing projects.
1. Choose the right printer:
Make sure you have a high-quality wide format printer that is capable of producing the size and resolution required for your specific project. Consider factors such as print speed, color accuracy, and durability.
2. Use appropriate materials:
Select the right type of paper or substrate for your printing needs. Different materials will produce different results in terms of color vibrancy, texture, and longevity. Consider the intended use of the print and the environment it will be placed in. For example, outdoor banners require durable, weather-resistant materials, while fine art prints may need high-quality paper or canvas.
3. Understand Your Printer's Capabilities:
Not all wide format printers are created equal. Some are better suited for certain tasks than others. Understanding your printer's capabilities and limitations can help you plan your projects more effectively.
4. Maintain Your Equipment:
Regular maintenance is crucial for keeping your wide format printer in top shape. Clean the print heads regularly, replace inks as necessary, and schedule routine service checks to prevent potential issues. Managed print services can help with wide format printer maintenance.
5. Optimize Your File Settings:
When preparing files for printing on a wide format printer, it's important to optimize the settings to ensure the best possible print quality. Adjusting factors such as resolution, color profiles, and file formats can make a significant difference in the final output.
6. Use High-Quality Inks:
Investing in high-quality inks is essential for achieving vibrant and long-lasting prints. Cheaper ink options may save money initially but could result in poor print quality or fading over time. It's not worth it in the long run.
Wide Format Printers and Managed Print Services From RJ Young
Wide format printing can elevate your projects to new heights with its ability to produce large, high-quality prints. By understanding the fundamentals of wide format printing and following our tips, you can navigate this printing method with confidence. But remember, success in wide format printing is not just about having the right equipment and materials, it's also about having the right printing partner.
RJ Young is your trusted ally in the wide format printing world. Our team of experts can guide you through every step of your printing journey, from picking the right machine and materials to providing ongoing support and maintenance. Whether you're a professional photographer looking to print your latest work or a business owner needing striking marketing materials, RJ Young can help you achieve your printing goals with ease. We have a "wide" selection of wide format printers, and we also can manage and maintain your printer fleet with managed print services.
RJ Young is here to help make your wide format printing journey a success. Contact us today and let's create something beautiful together.