The Benefits of a Plotter Printer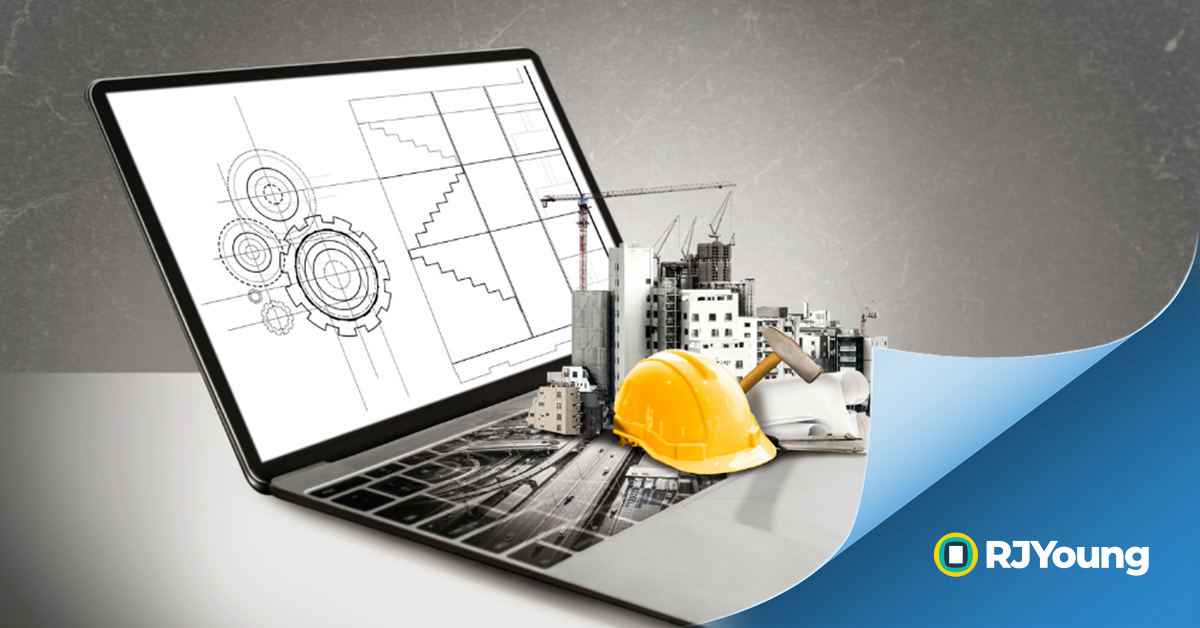 Plotter printers, also known as plotters or wide format printers are essential for producing high quality, durable technical drawings for computer-aided design (CAD), blueprints for construction projects, banners, and architectural renderings and designs. Many companies in the Architecture, Engineering, and Construction (AEC) industry as well as those in Geographical Information Systems (GIS)-based businesses rely on these printers for their day-to-day operations.
However, advertising and public relations firms, marketing agencies, and print shops as well as large businesses that want to bring marketing and branding in-house also find great benefits in having access to one or more of these versatile machines.
Plotter Printer Types and Their Advantages
A plotter printer is a specific device that many industries use to produce oversized designs, drawings, and plans on paper or other media. These can include construction plans, architectural renderings or designs, engineering drawings, or large-scale advertising materials such as banners, wall or floor decals, and more. Which type of plotter your organization will need depends on how you will use it. There are four basic plotter types, each with its own set of advantages:
Inkjet Plotter
Inkjet plotters create brilliant, full-color designs by spraying small ink droplets onto a variety of media. Typically, these plotters are used by graphic design companies, marketing firms, and print houses. Many of the billboards seen along roadsides have been printed using these devices. You can get an inkjet plotter that is considered a thermal printer, that is, it uses heat to bond the inks to the medium, or one that is piezoelectric, which is a printer that uses charged crystals for ink application.
An inkjet plotter is known for producing the highest quality graphics. These plotters work well for all business and industry applications but are perfect for projects that require exact color matching and/or brilliant color.
Drum Plotter
Drum plotters work by wrapping paper around a drum while the attached pens move across its surface to create an image. These plotters were the first to be used for engineering schematics and other large drawings. There are internal drum plotters and external ones, referring to the way the paper is wrapped around the surface of the drum.
While the width of your project is restricted to the width of the plotter's drum, the length is unlimited.
Cutting Plotter
This large-scale device can help businesses produce finely cut custom lettering and graphics using mylar or vinyl. A design stored in a computer file tells the automated knives exactly which shapes to cut from the material that is placed on the flat surface area of the plotter.
Due to their precision and speed, cutting plotters provide an advantage for sign makers, graphic designers, and print shops wanting to expand into vehicle graphics, or wall and floor graphics.
Flat-Bed Plotter
This type of plotter is similar to a drum plotter, except the medium is stationary and placed on a flat surface rather than wrapped around a rotating drum. Pens create a design by moving both vertically and horizontally across the paper or other material and different pen colors help to create your design. However, the output size is limited to the surface of the plotter's flat-bed area.
These plotters work well as an accompaniment to CAD design programs and other mechanical drafting uses.
Let RJ Young Bring the Advantages of Wide Format Printing to Your Business Application
Whether you are a company in the AEC industry that relies on fast, durable plan sets, blueprints, or renderings or a firm interested in bringing the power of high-impact marketing to your organization — or your clients — we have a wide format printer that can do the job.
At RJ Young, we have a wide range of plotter printers that can help you achieve the design and marketing results you need. Our printers include advantages such as a multifunction roll system, versatile handling of media, precision imaging, optimization for CAD applications, and security features. If you are a firm that has many employees that need to print plans, drawings, schematics, or designs, our wide format printers offer network capabilities to make the printing process simple, accessible, and fast.
Discover the difference the right wide format printer can make. Touch base with an RJ Young consultant today and explore the many advantages and features of our selection of wide format devices.