The Advantages of Bringing Large Format Printing In-House
Posted on November 19, 2020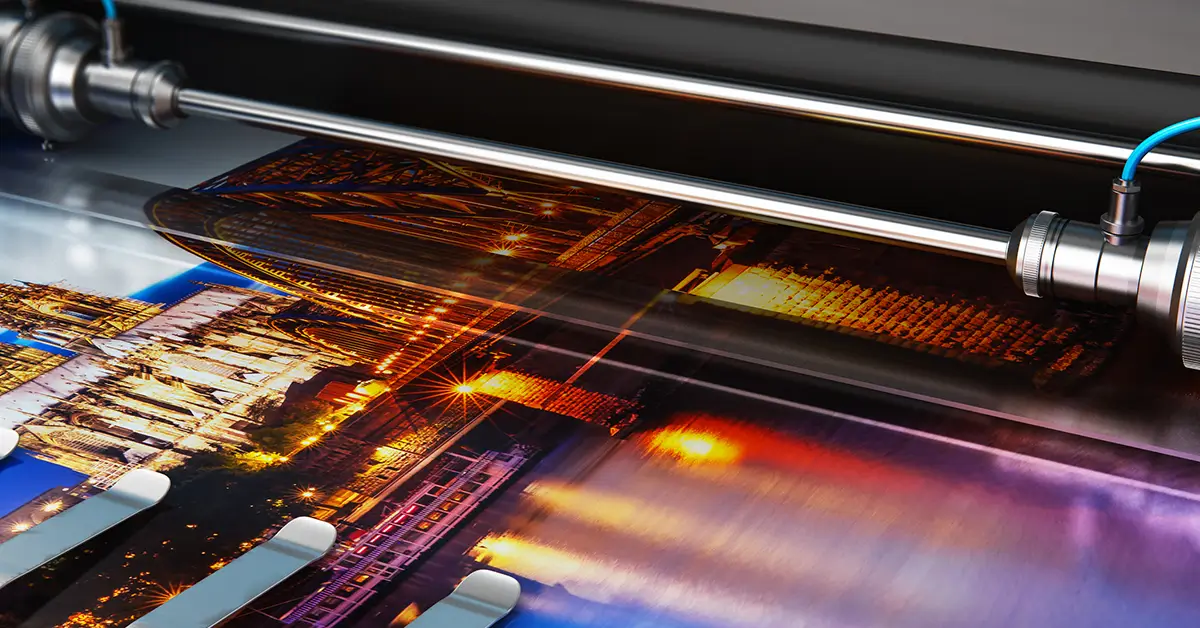 Architects, engineering firms, construction businesses, developers — all four have unique and differing needs when it comes to print output. Not only that, as technology evolves you have to adapt to ensure you stay ahead of the competition. Most modern printers just aren't up to the challenge of meeting the needs of these design- and production-oriented firms.
Savvy businesses need devices that can meet the requirements of specialized software such as CAD, but are versatile enough to produce banners, marketing collateral, signs, and even legal documents.
Plus, these machines must be able to handle special media that stand up to harsh conditions, such as water, humidity, and dirt. After all, plan sets, drawings, and designs are often used on-site to ensure clear, concise communication.
Innovative new technology has brought versatility, ease of use, and spectacular output capabilities to today's wide-format printers – making them a smart investment for the progressive firm.
Why It's Smart to Move Your Large-Format Printing Needs In-House
When your business deals with frequent high-production or large-format print jobs, having a wide-format printer in-house provides numerous benefits that can contribute to your overall competitive edge, such as:
1. Time Savings and Control
Wide-format printers can process and share documents digitally so you can communicate electronically with customers and sub-consultants.
With in-house printing, you can process changes and meet deadlines without worrying about a third-party timeline. Printing large, unwieldy documents, banners, and other collateral is managed swiftly and easily on these printers through intuitive interfaces, a variety of media options, and variable sizing features.

Brian Easton, RJ Young Wide Format Systems Specialist
2. Speed and Convenience
Modern wide-format devices are production-grade, meaning they can tolerate heavy usage whenever they are needed. With your printing service in-house, you don't have to worry about projected timelines and potential delays inherent with outsourcing prints.
Plus, you can easily make — and process — necessary changes to plans and blueprints without having to get "back in line" at your local printer.
3. Cost
Large-format printers print digitally, so you won't have to spend extra money on heavy, expensive plates to get the high-quality prints that you desire.
Additionally, with their ability to print on a variety of media, you'll have the cost-plus benefit of being able to create everything you need to market your business — from plans and blueprints to wrapping your company vehicles, creating customized window films, or designing collateral for trade shows and presentations.
Specialized UV-resistant media means marketing elements, as well as plans and blueprints, can stand up to weather for long-lasting quality. This durability can save you money on reprints and do-overs, and the ability to print on demand reduces unwanted surplus and decreases unnecessary costs.
Trust RJ Young for State-of-the-Art Wide-Format Printers
If you regularly need to print documents such as blueprints, architectural drawings, banners, marketing collateral, and more, having a wide-format printer in-house can provide convenience and cost-savings while offering sharp, clear images with outstanding detail and accuracy.
Using one of our wide selection of large-format machines, you can easily print:
Backlit signs
Banners
Blueprints
Charts
Construction plans
Engineering drawings
Exhibition graphics
Maps (GIS)
Oversized color renderings
Posters/Signs
Technical documents
Vehicle wraps and graphics
The list goes on, making a wide-format printer one of the most versatile and cost-effective office machines on the market.
Our team of large-format print professionals can help you expertly navigate our many options to arrive at the most cost-effective and versatile machine for your specific business needs and goals.
The machines we offer provide the kind of crisp, clear graphics you need for fine-detail — even rivaling plotters in their level of quality while providing better reliability and faster output. Plus, our sales team is non-commissioned, so they are committed to ensuring you get the right machine for your needs.
Our in-house leasing options make this technology achievable for any business — large or small — and our We Make It Right Guarantee ensures you are one hundred percent satisfied with your experience.
With those kinds of benefits, bringing your wide-format print jobs in-house becomes simple, cost-effective — and smart.
Unlock the power of in-house wide-format printing. Touch base with an RJ Young consultant and discover which of our many choices is right for your needs.