The Advantages and Disadvantages of an In-House Wide Format Printer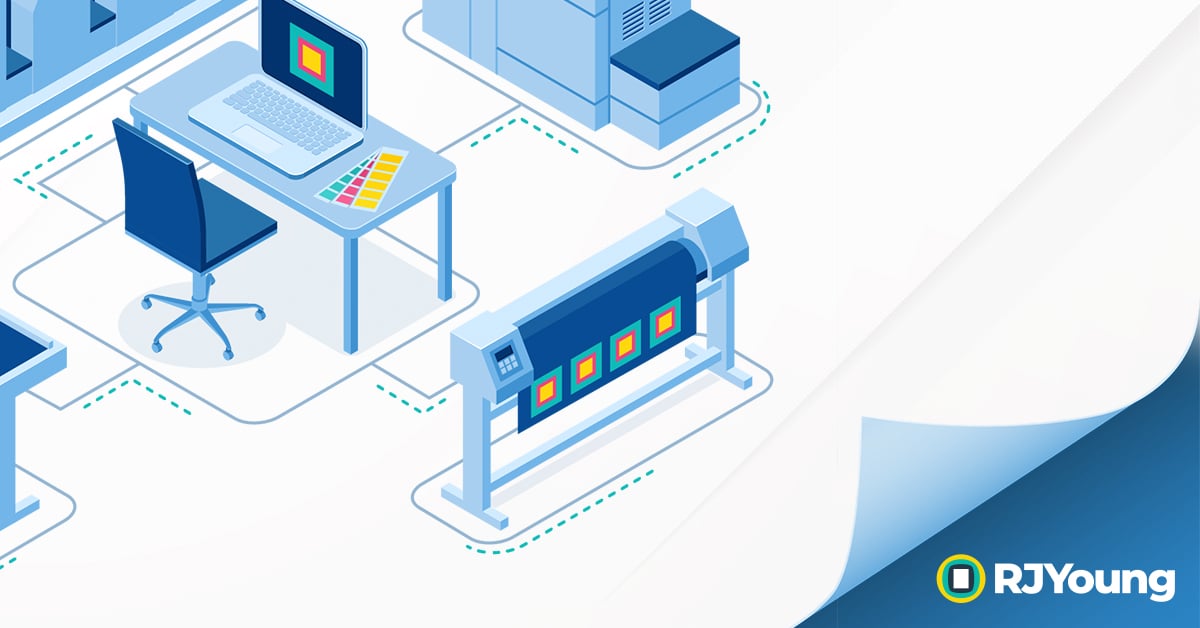 High impact advertising is the wave of the future due to its incredible performance metrics and the sheer array of possibilities it brings to the marketing strategy of any business. With increasingly stringent data privacy and protection laws coming into place, more businesses are turning to creative marketing over data targeting in order to grab the attention of their target audience. High impact advertising can do this better than other digital formats, contributing to 56% of generated sales.
One way to bring the power of high-impact advertising — as well as a host of other advantages — home to your business is to invest in an in-house wide format printer.
The Pros and Cons of Bringing Your Wide Format Printing Needs In-House
Wide format printing provides a host of benefits for many businesses — including the ability to advertise products and services on a wide range of media and marketing collaterals. It is also a great tool for businesses that produce large-scale paper products such as schematics, plans, CADD drawings, and renderings. But before you make the investment, it is critical to consider all the pluses and drawbacks of bringing this technology in-house to ensure it fits the needs — and budget — of your business.
The Pros of an In-House Wide Format Printer
There are many positives to having a wide format printer in-house, including:
High Impact — The droplet technology used by many wide format devices allows you to create images that are sharp, clear, and brilliantly colored to capture the attention of your potential audience. Wide format printers are designed to print on several media — from paper and canvas to textiles, metal, glass, stickers, wood, and more. Some of these media are durable and rugged so outdoor applications such as plan sets and outdoor advertising are well served.
On-demand Printing — When you have a wide format printer in-house, you have the ability to print exactly the number of collateral copies needed. Offset printing or print shops typically require bulk ordering, which means you end up with surplus materials, which impacts your return on investment.
Control over Printing — In-house printing capabilities mean you can make changes on the fly without losing your spot in the queue, missing deadlines, or paying upcharge fees for change orders. This can be particularly useful in deadline-oriented industries such as architecture, engineering, and construction.
The Cons of an In-House Wide Format Printer
Every machine has a disadvantage, and wide format printers are no different. Here are some things you'll want to be aware of when deciding whether to bring your wide-format projects in-house:
Understanding Compatibility — If you want to use your wide format device to its fullest capacity, you may want to print on several media types. Each will have a specific ink made for that purpose. Many companies try to save money by purchasing low-cost media and ink, impacting project outcome and collateral longevity.
It's Large — Wide format printers are designed for large-scale media such as billboards, banners, wall or floor graphics, shop drawings, and plans, and other oversized pieces. If your business only requires small-sized brochures and flyers, a wide-format printer may not offer the best benefits for the cost. However, some of today's more popular wide-format devices can handle all paper sizes, from small sizes all the way up to 60" wide.
Because there is such a range of wide-format capabilities, it is critical to work with a seller that understands your needs and can match them with the appropriate wide-format device.
RJ Young Offers a Full Range of Wide-Format Printers
If you know that wide format printing is important to your company's mission and you want the highest quality output available, you will want to take a closer look at our versatile range of print devices. At RJ Young, we have partnered with leaders in the wide-format industry such as HP, Canon, Contex, Mimaki, Oce, and Ricoh to bring you selection, value, and performance.
Take the first step toward better organization, greater data security, and optimized business processes. Touch base with an RJ Young consultant today and explore the many benefits our custom-designed document management systems can bring to your organization.