How to Choose a Wide Format Printer Scanner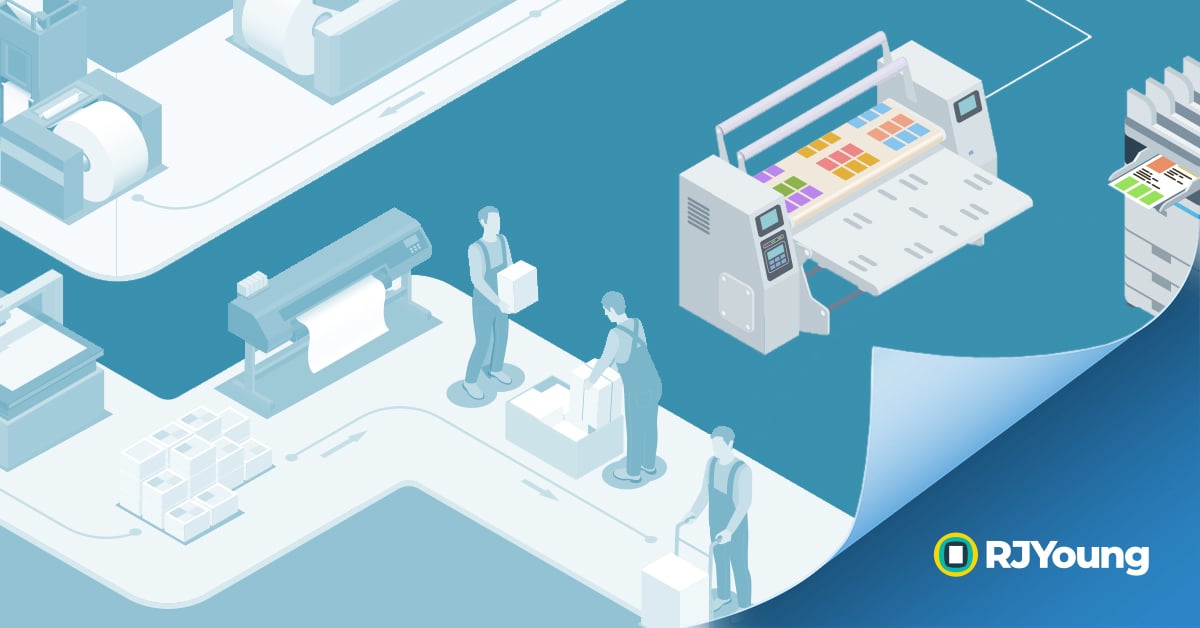 More companies than ever are finding the benefits in a digital transformation — the integration of digital technology into all aspects of your processes. When you can quickly scan hard copy documents and digitize them, they are easier to share, store, edit, and print, which is exactly what a wide format printer scanner can help you do.
A wide format printer with scanning capabilities can help you take your paper documents and scan them for later use, for editing, or for digital printing. However, before you purchase one of these devices, you should pay attention to several important factors that can guide your purchase.
Choosing the Right Wide Format Printer Scanner
If you have been searching for the right wide format printer and scanner combination you know there are myriad choices on the market. Since this device represents a big investment, it should bring the right mix of features and advantages to your business, including ones that help simplify your business processes. Here are some important points to consider:
What Kind of Scanning Features Can I Expect?
Adding a scanning function to your wide format printer can help reduce the number of machines your office needs and help your organization move forward in your digital transformation. Make sure you ask these questions:
Can the device print and scan simultaneously to avoid bottlenecks at the printer?
What is the output of the scan resolution?
How wide can documents be for scanning?
What is the scanning speed for both color and monochrome scans?
Does the machine support direct scanning to a USB?
You may also want to ensure there is a straight paper path for scans to prevent the kind of paper jams that can contribute to machine downtime.
What Kind of Ink Does it Use and What is the Print Quality?
Depending on the type of projects your company regularly produces, you may want to consider ink durability, cost-efficiency, and other factors, such as:
How many colors does it support?
Are the inks colorfast?
Does it support multiple ink tank sizes?
Can you print on water-resistant, durable media for projects that will see outdoor use?
What is the print resolution?
How many ink nozzles (more means better quality and sharper images)
Of course, these choices should center around what type of output is most frequently produced in your office.
What Media Types and Media Sizes Can It Handle?
Again, you want to ensure that the types of projects your business creates can be easily handled by your wide format printer. Consider:
Can the printer print on multiple media such as glossy paper, canvas, wood, metal, vinyl, fabric, etc.?
Does it automatically load media rolls?
Can you load two rolls at once?
What media widths and lengths does it support?
Of course, having output trays or other receiving bins to collect finished projects and keep them from being folded or bent would also be convenient.
What is the Print Speed and What Security Features Does it Have?
If you work in a fast-paced industry with deadline-oriented projects, speed may be a major concern. And with new data privacy and protection regulations, having proper security is also a must-have:
How many prints per hour (feet of output per hour) can the printer handle?
How fast can it print a full-color image on plain paper?
Does it feature user authentication and/or secure cloud communication?
Can it track printing costs for on-target billing?
Finally, ask whether the printer has a self-encrypting hard disk for extra security.
Let RJ Young Help You Make the Right Choice
No matter why you are looking to invest in a wide format printer scanner or wide format printer with other multifunction features, you want to be sure you get the features that your business needs the most. For businesses that do a lot of high-volume large-scale printing, speed may be your primary concern. Other companies that need sharp, full-color imaging may focus more on ink and output quality. And still, others may be most concerned about security features.
At RJ Young, we bring you access to the best of all worlds with a wide range of wide format printer scanners from leaders in the print and imaging industry — and with the right features to fit your business application.
Bring the convenience of wide format printing and scanning home to your business. Touch base with an RJ Young consultant today and let us help you choose the printer with the perfect mix of features for your next project.