Does Your Business Need a Wide Format Printer?
Posted on September 12, 2022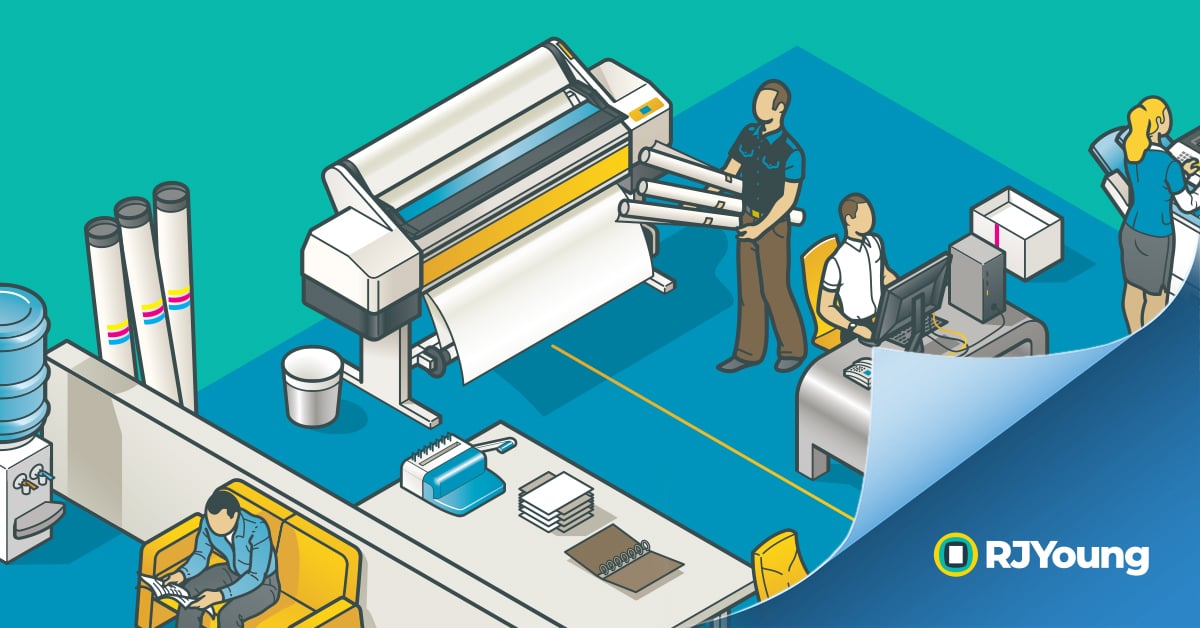 Businesses and organizations of all sizes can now produce professional printing without sending it out of house. We know that professional print shops won't like to hear that. However, they still have their place. (So don't worry, print shop owner!)
But, for many typical large-scale printing jobs, you don't need to outsource like you used to. With the new technology of wide format printing, you can create many amazing print projects completely in-house. You can do this with a professional class wide format printer.
What Are Wide Format Printers Used For?
For certain types of large-scale printing jobs, you might still want to outsource and work with a professional print shop. For example, if you wanted to print an old-fashioned glossy-style magazine with many, many pages and inserts, this project might be better handled by professional printing experts.
But for many businesses and organizations including K-12 schools, an on-site wide format printer can be used for many common printing projects. This means that your team won't need to be running over to the printers all the time for common, easy print jobs.
Don't get us wrong, wide format printers can also handle very challenging and complex jobs. Thus, they are also the choice of professional graphic designers, architectural firms, and other organizations that have a lot of professional printing expertise.
Wide format printers can be used for:
Posters
Banners
Blueprints
CAD drawings
Site plans
Signage
Static clings
And more
Wide Format Printers Can Be Amazingly Versatile
Wide format printers have more uses than you can imagine. Of course, wide format printers can be used for large-scale paper projects. But professional wide format printers also have capacities to print on other types of surfaces. These services include vinyl, static clings, metal, wood, and certain kinds of plastics.
This makes wide format printers a useful tool in the creation of a wide variety of signs and decorations. If you need to put up an informational kiosk, and you have an area that requires a printed sign, but one that needs to change frequently, a wide format printer can be incredibly helpful.
Which Industries Can Benefit From Wide Format Printing?
Almost every industry can benefit from having a wide format printer on-site. This includes:
Architects, engineers, construction companies, interior designers, graphic designers, manufacturers, government agencies, schools and colleges, and of course marketers and advertisers.
If you are in an industry that regularly needs to print out posters, such as hospitals and healthcare organizations that might need to have updated hygiene protocols displayed, a wide format printer can be essential.
The Best Wide Format Printers
There are many great brands of wide format printers. We partner with Canon, Contex, HP, Mimaki, Oce, and Ricoh. These brands are known for their reliability and advanced technology, and they are available in various models that can accommodate different sizes of paper.
The best wide format printers include innovative features such as borderless prints, high-quality print resolution, productivity, connectivity with other applications, diverse finishing options, the ability to handle different types of ink, and of course the capacity for various sizes of paper or media.
When selecting a wide format printer for your business or organization, you will want to choose one that can work with the type of media that you need. There is paper of course, but also consider plastics, textiles, foam core, magnets, glass, and even wood.
Getting Started With Wide Format Printing
If you are interested in getting started with wide format printing for your business or organization, RJ Young can help. We are experts in wide format printing and can assess your needs and recommend the best advanced printer to improve productivity and efficiency
Considering a wide format printer for your business or organization? RJ Young can help. Contact us today at 800-347-1955 to get help from one of our printing experts.