Amplify Security with the Ultimate Surveillance Tool — A Verkada Camera System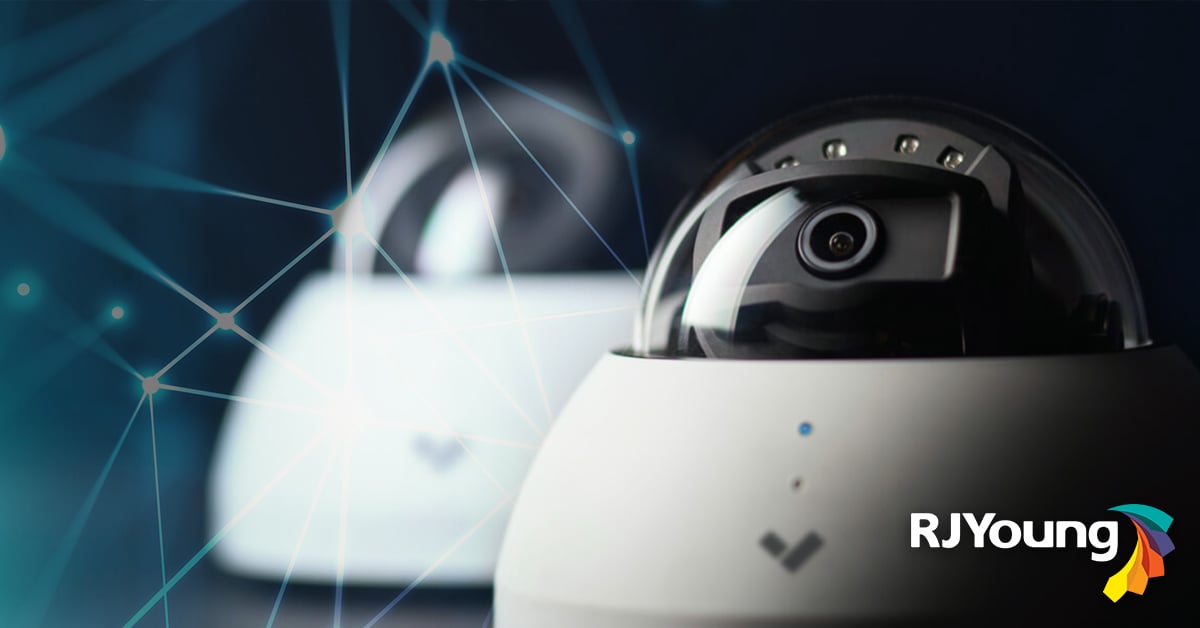 As the coronavirus pandemic continues to impact the U.S. economy, increasing desperation has caused a sharp increase in physical theft, particularly at retail stores.
Coupled with a wave of cybercrime precipitated by hackers taking advantage of an increased attack surface caused by system disruptions, these incursions are hitting businesses where it counts — destroying property and data, perpetrating fraud, endangering staff and customers, and contributing to post-attack business disruption.
To defend against the possibility of theft or loss of assets, a strong surveillance tool that combines physical with cybersecurity is essential.
The innovative Verkada camera system, with its hybrid cloud solution helps small- and medium-sized businesses as well as enterprise-level operations scale security to fit their needs, simplify management, and protect both data and physical assets.
Verkada's

Innovative Camera System Makes

Cyber and

Physical Security a Breeze
Network video recorder (NVR) cameras can be hacked, allowing cybercriminals to glean system login data and passwords through remote or local attacks that concentrate on strategies such as credential stuffing or cracking.
This can allow criminals to track store schedules and employee movement to find unguarded moments in time when your business will be vulnerable.
The Verkada camera system eliminates NVR and other common cyberthreats by protecting your data with end-to-end encryption and storing data securely in the cloud, even in areas with low bandwidth.
Several Options Makes the Right Choice Simple
Unlike many security camera providers, Verkada offers several series of cameras — each with their own advantages — to give businesses all the power they need to meet their specific security goals.
Here is a quick overview:
Dome Series — Discreet and vandal-proof, the Dome series offers enterprise grade security for both indoor and outdoor environments.
Mini Series — Offering flexibility without compromising the quality of imaging, the mini cameras can fit in a wide range of spaces to deliver powerful performance and edge-based analytics.
Fisheye Series — Need panoramic coverage? The Fisheye series captures 180 degree indoor or outdoor footage for unparalleled viewing.
Bullet Series — Weather- and vandal-proof, these bold cameras offer both wide and telephoto options for enterprise level coverage.
If you need many cameras, Verkada offers a viewing station that can handle up to 36 camera feeds at once for real-time viewing. Layouts are customizable and clear video playback gives you the ability to review footage at the press of a button.
Smart, Simple, and Safe
The Verkada system can be set up quickly and once live is simple to use and manage.
Footage can be found quickly using advanced search filters and live camera feeds can be shared with authorized individuals or authorities using a link or SMS. System health and user permissions are easily managed, and your entire system can be controlled — even across several locations — using one intuitive dashboard.
For those that want or need the power of additional access controls, Verkada offers a system that can help you keep an eye on real-time activity based on access, with unlimited scalability.
Seamlessly integrated with Verkada video security, the access control system works with existing door hardware and/or readers, allowing you to access doors from any device. The integrated command platform allows ultimate management and control of all access, including on- and offboarding of team members, scheduling of locking/unlocking, and more.
RJ Young

Can Bring

the Power of the

Verkada

System to Your Business
In today's upward spiral of criminal activity, businesses need to be more aware of their physical security than ever. And because cyberattacks can directly impact your physical security systems, it is critical to find a security solution that can help protect you against both threats.
"The Verkada camera system provides quick installation, ease of use, and powerful protection in an easily scalable package to suit any business' needs and security goals. In addition, all purchases of Verkada hardware are backed by their industry-leading 10-year product warranty to provide you with additional peace of mind," said Stephen McKim, RJ Young Managing Director of Technology Solutions .
At RJ Young, we partner with the experts at Verkada to bring you leading-edge technology combined with the experience to design and maintain your system over time to keep your team members, customers, and business assets safer.
Optimize your on-premises security with cutting-edge technology from Verkada. Touch base with an RJ Young consultant and find out how you can secure your business quickly, easily, and cost-effectively.