Bulk Scanning: How to Get Started and Digitize Everything
Posted on December 12, 2022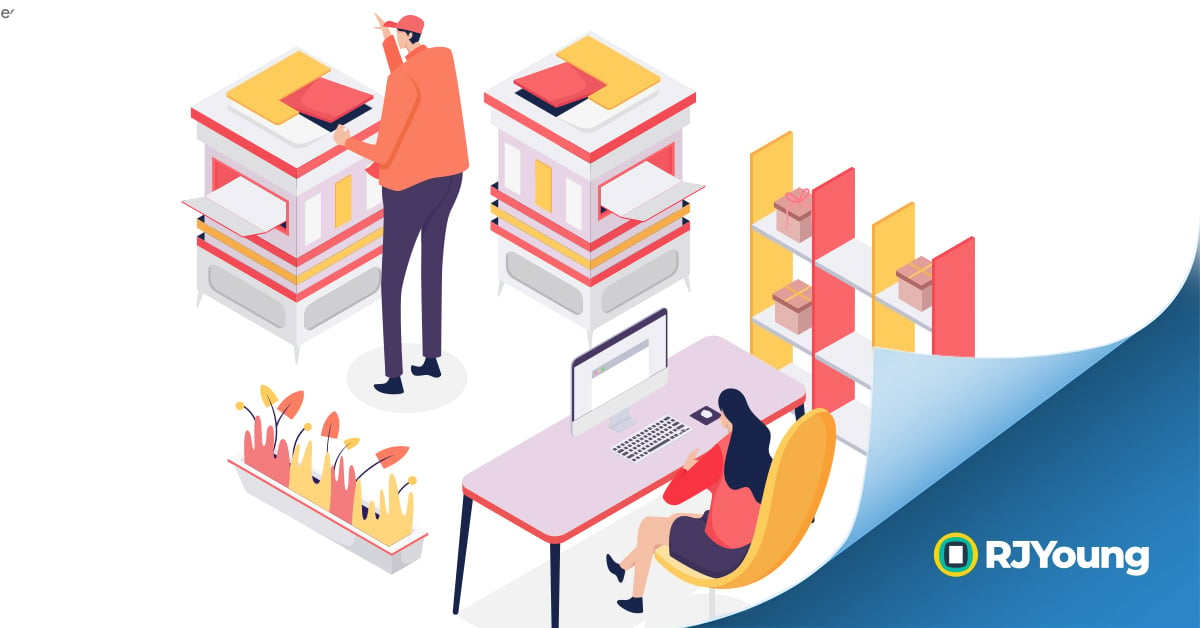 Files, files, files. Filing cabinets take up a lot of space in an office. And they also take a lot of work to maintain and sort through. If it's time to finally chuck the old metal filing cabinets and go digital, your business may feel a little overwhelmed. And for good reason, because bulk scanning of old documents can be a scary and intimidating process.
Fortunately, you don't have to scan everything by yourself. Scanning services are available to do bulk scanning for you.
Why Bulk Scanning?
Why do bulk scanning? Why not just scan a little bit at a time? Well, a lot of small businesses try to do this. They may have a lot of documents that they want to be digitized, but they don't have a system set up to do this. They may not also have the staff to complete the task. So what can happen is that one or two people on the administrative team are tasked with the ongoing job of slowly digitizing documents as they have some extra time.
However, this is not an ideal way to digitize your office. First of all, it's unlikely that there is a good system for scanning and filing documents digitally. Where are the documents going? Will they be saved locally or online in the cloud? Will there be security for the digital documents? How will people search and find the documents later on? Will there be access controls? What about document sharing or collaboration?
The other problem with this "scan as you go" method is that it rarely cuts through the backlog of paper. Usually, staff members are so busy, that they may only be able to scan what's in front of them. The dusty file cabinets that are taking up a lot of space never get touched, or if they do get touched it's rarely.
The upshot is, you might find that your bulk scanning never happens.
The Benefits of Bulk Scanning
It's far better to create a bulk scanning project and get it all done at once in order to get through all of those old files. Now, you could potentially do this on-site with your own staff, and perhaps set aside a week or two or three (or maybe even more) to just get it done, but then will you be able to do the work you need to do to keep the business going?
For this reason, it's usually better to hire a qualified third-party provider to do your bulk scanning for you. We offer this service at RJ Young, and basically what we do is we bring our trained experts into your location if necessary and manage the project from start to finish. (We can also scan documents that you bring to us as well.)
Ideally, as part of the backfile scanning services, you will help us institute a document management solution, which is a long-term cloud-based solution to securely manage your documents. This, in conjunction with the bulk scanning project, will completely digitize your office, so you will no longer need to rely on paper files.
Now, of course, you might have some paper coming into your office, such as patient documents that are filled out by hand. Once you have the bulk scanning done, and your digital filing system is set in place, then your administrative team can scan paper as it comes in and digitize it immediately.
Get Started With Bulk Scanning
Don't let that mound of paper just sit there. Let the bulk scanning experts at RJ Young handle it. With our backfile scanning services, we will speedily zoom through all of your paper documentation to methodically and securely digitize everything. You can bring your documents to us, or we can come to you and scan them onsite. Our expert team is highly efficient and will power through your old paper documents with intelligence and ease, due to our extensive experience with large-scale backfile scanning projects. With our help, your documents will be digitized in no time, and you will be able to access them securely in the cloud.
Do you need help with bulk scanning for your business or organization? RJ Young offers secure scanning services to help get your business digital. Contact us today at 800-347-1955 to get help from one of our scanning experts.