How Remote Working Solutions Can Help Your Company Get Back to Business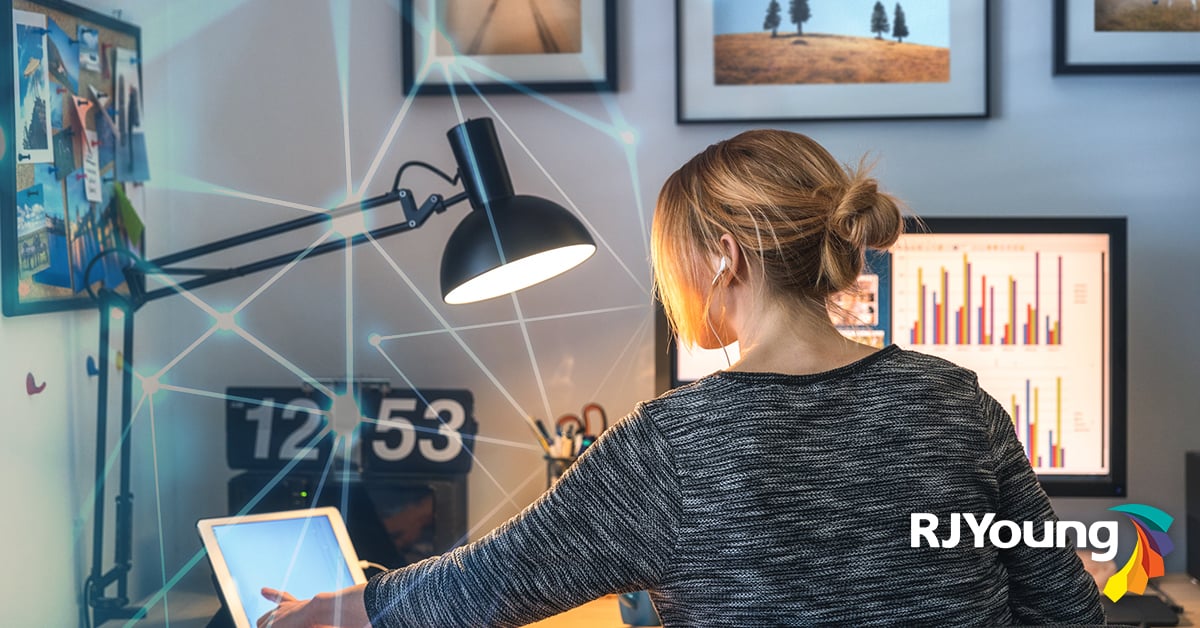 You've heard it all before — the ongoing coronavirus has caused many businesses to shift their workforce to remote or work-from-home environments. But what you might not know is that remote work isn't just a trend — it's now an integral part of doing business successfully.
And so far, it's a good thing. In fact, 97% of people polled wanted to continue working remotely and felt that the flexibility they achieved helped them to be more productive. However, the thing remote workers struggled with most was effective communication and collaboration.
For companies, providing — and maintaining — the right technology and business operation systems to keep information flowing and employees productive seems to be a sticking point.
But with the right infrastructure, technology tools, and help from competent third-party managed services providers (MSPs), your business can leverage the advantages and power of a remote work environment.
Choosi

ng the Right Tools for Your Remote Workforce
Supporting your remote workforce needn't be difficult — or costly — when you have the right tools.
We've curated several remote working solutions that will help your work-from-home team stay in the loop and be productive while keeping your business data protected as it is shared among colleagues.
Check out these solutions guaranteed to amplify the productivity — and profitability — of your remote staff.
Managed IT
With so many endpoints, mobile devices, and home networks being used for work purposes, a strong Managed IT partner is an absolute necessity, especially when you consider the uptick in cyberattacks.
Not only can your MSP assist you in creating, deploying, and maintaining the right infrastructure to connect both remote and in-house staff members, but they can also ensure that your data is properly secured.
Data security is crucial to keep hackers at bay — and keep companies compliant with data privacy regulations.
Document Management
Documents are the lifeblood of most businesses.
From invoices and marketing collateral to proposals, plans, and billing statements this is the information that makes your business run. Being able to securely share, edit, manage, and store necessary documents so that authorized personnel can retrieve them on command 24/7 — regardless of geographic location — is essential to keeping remote staff moving forward.
Must-Have Business Tools
Communication and collaboration become simpler with Managed IT and Document Management in place. But to get staff connected, consider opting for low-cost VoIP phone systems that can easily host video conferencing and interactive whiteboards to allow on-the-fly brainstorming, editing, and sharing.
Round out your toolbox with smart, space-saving, multi-function printers for remote use that will allow your staff to gain the functionality of faxing, copying, printing, and scanning in a low-profile space-saving device.
Finally, consider digital lockers as a contactless way to handle pick-up and distribution of documents and physical materials among staff or between staff and customers.
In-House Interface Tools
Going back to the office on occasion is still a thing — even for remote staff.
Help them stay safer with branded Personal Protection Equipment (PPE), a temperature-sensing kiosk to provide safe access and control the spread of infection, and security cameras and access control systems to secure your on-site workforce and protect visitors and customers alike.
RJ Young — Your Source for Leading-Edge Remote Working Solutions
At RJ Young, we understand the challenges faced by our clients as they adapt to pandemic-related and other changes in the world of business.
That's why we've brought everything you need to have a successful work-from-home staff right in one place. From office equipment to technology to targeted services, we offer a complete toolkit for the modern business that wants to amplify productivity for their remote workers.
"Our team of IT professionals can help you analyze your current needs and create an infrastructure — complete with targeted tools for your specific goals — that can be easily and cost-effectively deployed. Then, we will help maintain and grow your system as your business evolves, always keeping pace with new developments — and always with your bottom line in mind," said Cody McPherron, Director of IT at RJ Young.
Help your remote staff work better, smarter, and faster. Touch base with an RJ Young consultant and find out what remote or return-to-work tools would best help your business thrive.