Buying a Printer for Your Small Business
Posted on August 10, 2020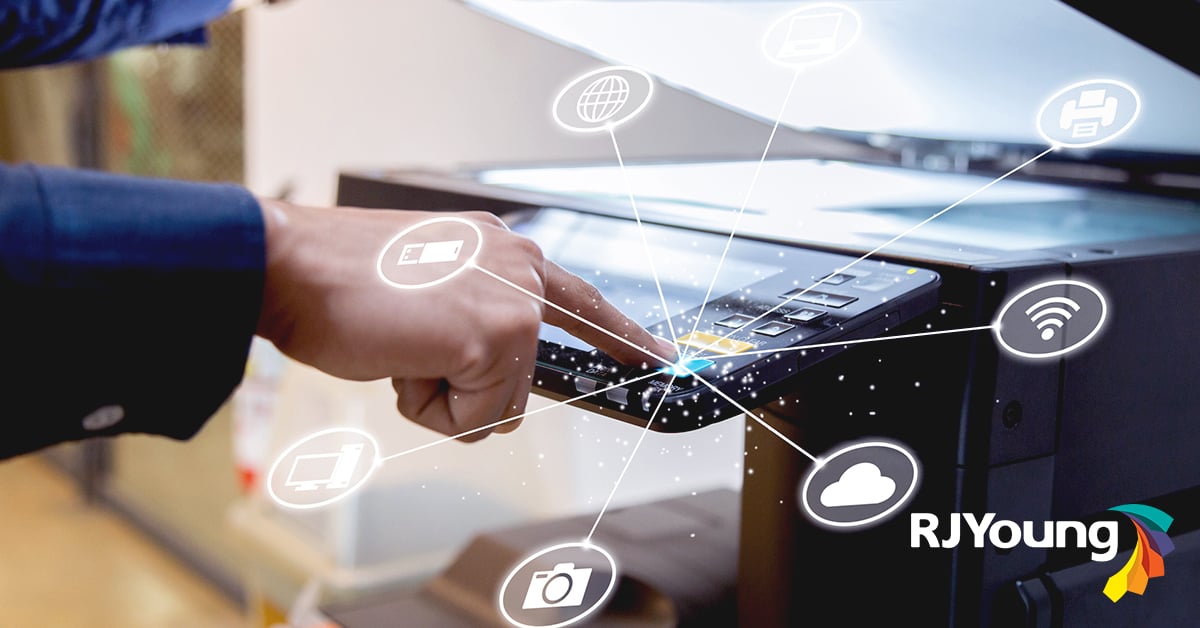 Small and medium-sized businesses (SMB) are the lifeblood of our economy, employing more than 59.9 million people — nearly half of the workforce. In today's competitive marketplace, SMBs are looking for new ways to increase bottom-line health and gain a competitive edge.
However, most SMBs typically don't have extra capital floating around for experimental purchases. Every expenditure, from office technology to supplies, must be carefully researched to ensure the highest yield is achieved from each investment.
One of the most common — and essential — expenses in business today is the purchase of an office printer that can stand up to daily printing, copying, and scanning. .
Unfortunately, it's often difficult to choose the right printer for your home office or business, simply because there are so many choices available. With some sensible guidance, however, you can pinpoint those must-have features and make a solid purchase that will provide years of function and efficiency for your SMB.
Which Types of Printers to Consider for Your SMB Needs
Printers come with a wide variety of setups that can take them from basic to chock-full of features. The three most important things to consider when it comes to choosing the right printer for your business are the type and quantity of printing you'll be doing, your budget, and whether or not you need your printer to handle additional office functions.
Let's look at the three most common printer types and how they fit into the typical home office or business.
1. Laser Printers
If your business does a lot of high-volume printing of mainly text-type documents, you'll want a printer that can handle a large number of pages per minute (PPM). Laser printers fit the bill with speed and sharp image quality.
They are available in both black-and-white and color models and are created to work with toner, which is a fine powder that melds to the paper, rather than ink cartridges. Toner is smudge-resistant for cleaner documents, although it can be more costly than ink, depending on your level of usage.
2. Inkjet Printers
Inkjet printers are versatile and have a lower-profile footprint than most of their laser counterparts, allowing them to fit nicely into smaller spaces. They print in vibrant colors using ink cartridges. While these cartridges are less expensive than toner, they do run out more quickly, so they must be replaced more often.
Because they're often slower with a lower print quality than laser printers, inkjets are better for low-volume print situations.
3. Multifunction Printers (MFPs)
Multifunction, or all-in-one printers, can be found in both inkjet and laser models. However, their defining feature is their ability to handle a plethora of other office chores, such as scanning, copying, and faxing.
This feature-rich design allows them to save you both space and money in the long term by combining the capabilities of several office machines into one.
MFPs offer printing functions that are extensive and varied to fit your business and document handling needs as your business grows. They can tackle a variety of print jobs, from double-sided printing and printing on varied paper stocks and sizes, to finishing and folding brochures and booklets.
Like other modern printers, they can print wirelessly or operate using cloud technology, but they do require a more substantial upfront investment since they are bringing together the functions of several pieces of equipment.
Let RJ Young Help You Choose the Right Printer for Your Small Business
RJ Young knows printers and we understand how to help SMBs get ahead by optimizing workflows and offering the latest technologies, all while keeping a sharp eye on the budget.
Our print experts will help assess your print needs, define challenges specific to your business, and design a print infrastructure that can best provide the kind of performance you need to stay competitive.
Our custom-tailored solutions are the perfect way to know you're getting all the capabilities and features you need at a cost that's in line with your budget.
Are you ready to discover which printer is right for your business? Check out RJ Young's extensive suite of printers and multifunction devices or contact an RJ Young representative today.