Make the Most of Your Mississippi Business with a Printer or Copier Lease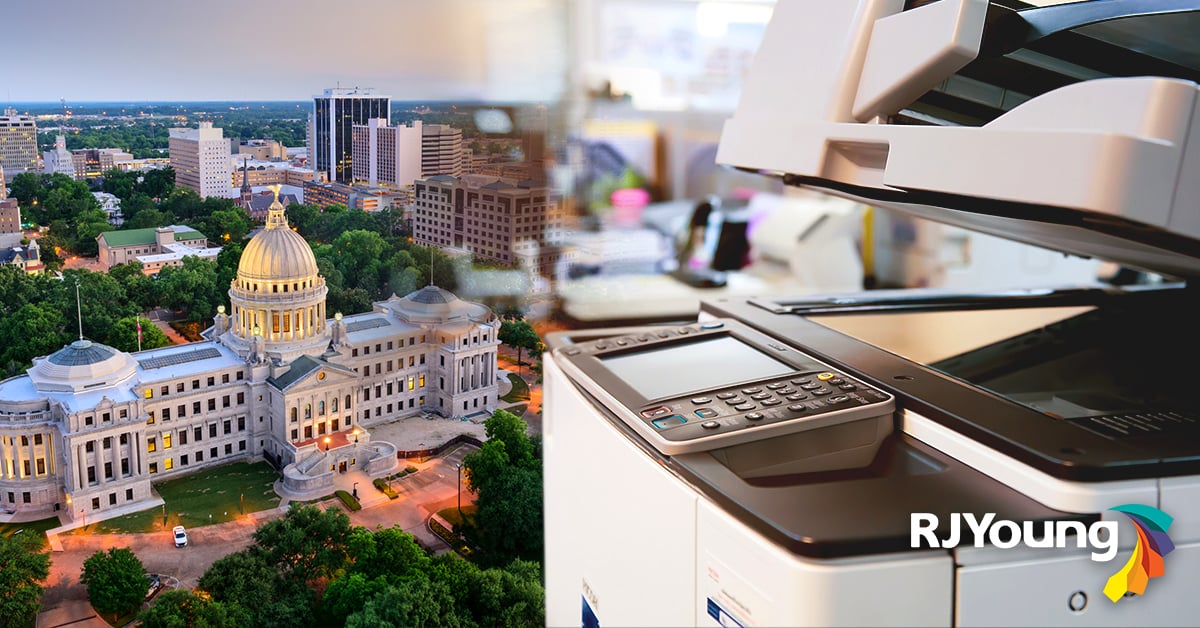 Mississippi businesses, like many across the nation and the globe, are continuing to struggle in the aftermath of the coronavirus pandemic.
While there are some grants and federal aid available to help ailing businesses stay solvent, accessing these options is often a long, slow process. In the meantime, businesses are searching for new ways to reduce fiscal pressure, save money, and remain in service to their customers.
If like many businesses, you rely on office equipment such as printers, scanners, copiers, and fax machines to keep daily operations humming, then you understand how difficult it can be to maintain this equipment — or upgrade it when it's past its prime.
Fortunately, a Mississippi business printer or copier lease can be the answer to keep productivity high without breaking the bank.
Exploring the Mississippi Printer or Copier Lease
Whether your business is in Jackson, Meridian, or one of the numerous other Mississippi cities and towns adjusting to the many changes precipitated by the ongoing pandemic, you will want to take a close look at equipment leasing to get the equipment you need.
There are just a few simple steps to outfitting your Mississippi business with leased office equipment:
Choose Your Equipment
You may need more — or less — equipment depending on your industry, the size of your business, and the specific way your business functions.
Choose a supplier that offers the widest range of choices in equipment to ensure you're getting all you need — but not paying for more than you require.
Most businesses can benefit from a business printer or multifunction printer (MFP) (a device that combines the utility of a printer, copier, scanner, and fax all in one machine) at the very least.
Which you choose will depend on the volume of printed material your company generates; how often you need to use the other functions such as scanning, faxing, and copying; and the available floor space for equipment.
If you choose a stand-alone printer, you may want to supplement with a separate copier or scanner, particularly if you need to support the scanning and copying of longer documents or have special document finishing needs.
Working with a trusted third-party equipment provider with expert technical knowledge can help you assess your current infrastructure, determine specific needs and goals, and match your requirements with the perfect piece of equipment.
Confirm Your Lease Agreement
Typically, office equipment providers can offer both outright purchase and lease options when it comes to securing machines for your business. However, not all equipment leases are the same.
Choose a leasing partner that gives you the flexibility to accommodate business expansion so you can easily scale up to more — or better — equipment when you need to.
Smart leasing options also include the ability to upgrade to better technology at the end of each leasing term or the ability to purchase the equipment outright at the end of the lease.
Lease costs typically include ongoing maintenance, repairs, and supplies as well — giving you the added convenience of taking the burden of these tasks off in-house staff so they can focus on helping your business run smoothly.
Let RJ Young Help Your Mississippi Business Thrive
As a local business, we understand how difficult it can be to make ends meet — particularly in difficult and uncertain economic conditions like the ones we're experiencing right now.
Not only do we have a heart for our local businesses, but we've put guarantees into place to ensure we're always delivering the high-quality products and services you need to be successful.
"At RJ Young, we specialize in providing our business clients cutting-edge office equipment like printers, copiers, scanners, and more. You can choose to purchase this equipment outright or choose one of our flexible leasing options," said Justin Chancellor, RJ Young Regional Vice President, Jackson, Mississippi.
No matter which you choose, we stand behind all our products and services with our industry leading We Make It Right™ Guarantee. Our President and CEO, Chip Crunk, promises, "If you are not happy with our equipment, service, supplies, billing — anything — let us know and we will make it right, right away."
Take advantage of flexible printer and copier leasing terms. Touch base with an RJ Young consultant and make sure your business has the right equipment to stay productive — and ahead of the competition.