The Value Of Print Consultants Over Buying Direct
Posted on November 15, 2018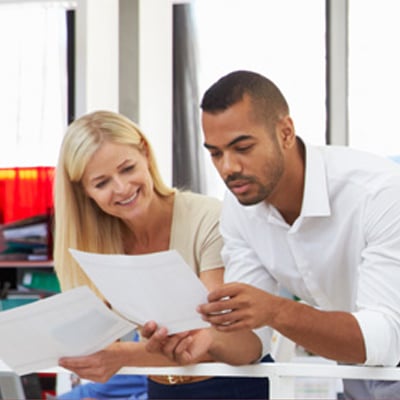 Few people are print experts. It's a highly specialized industry that not many are aware of until it's time to plan an event or develop a marketing strategy. Besides the owner of a print shop, it's unlikely that you know enough about large-scale print jobs like those created on a wide format printer. Banner advertising or in-store events could turn into a disaster without expert input. Fortunately, print consultants can provide assistance throughout the entire process. An experienced consultant can help figure out the finer details of more complex print projects. Without a doubt, working with a consultant makes projects easier to execute and ensures optimal results.
A few key aspects of promotional material creating those print consultants can help with include:
Handling issues with print suppliers
Providing accurate estimates
Determining the best print strategy
Assisting in setting up specific print projects
No matter what the end goal is, consultants can help determine the best way to get there and advise along the way. This helps make sure that print jobs are more cost-efficient as a result.
How Effective are Print Consultants?
Print consultants can be a valuable asset when print requests are communicated clearly. Effective business marketing achieved through print advertising can create a snowball effect, with new customers bringing in additional customers. Whether a business is just getting off the ground or looking for new revenue streams, a successful print advertising campaign can consistently generate new leads.
The initial expense of a print consultant is small compared to investing in full-time resources. A consultant can come in and advise during pivotal moments of important projects. Some businesses don't require a full-time print expert, but when they do, they can't afford to let people make decisions who aren't familiar with the intricate details involved in wide-format printing.
A print consultant can be provided with price matrices that define a set budget for a new marketing campaign. Simply put – print consultants make sure that printing quotes remain within the set budget. That's why getting a quote from a consultant will offer greater advantages than purchasing print and promotional items directly. When directly purchased, all of the costs associated with those materials are not made clear, allowing for the possibility of being overcharged for a project.
That is where a print consultant can truly make a difference – by finding the best quote available for a specified budget. Without an experienced professional to offer advice, decision-makers often find themselves with no clear direction, which could result in monetary loss. For small to mid-size businesses operating on smaller profit margins, this can be a financial loss that they suffer from for a long time.
Expert Print Consultants Make A Huge Difference
In short, getting a quote from a consultant has key advantages over buying print and promotional items directly. No matter what the needs are, a print consultant is more efficient and effective than any other method. For a point of purchase display, trade show display, banner printing, or any other type of print advertising, there is no better choice than putting print jobs in the hands of an experienced print consultant.
At RJ Young, we have a team of top-notch print consultants on hand to help with all of your wide format printing and advertising production needs. All you need to give us is your logo and an idea. Our team will take care of the rest. Contact us today.