Yahoo! Finance: RJ Young Announces Opening of New Memphis, TN Distribution Center
New distribution center will serve Memphis Metropolitan area.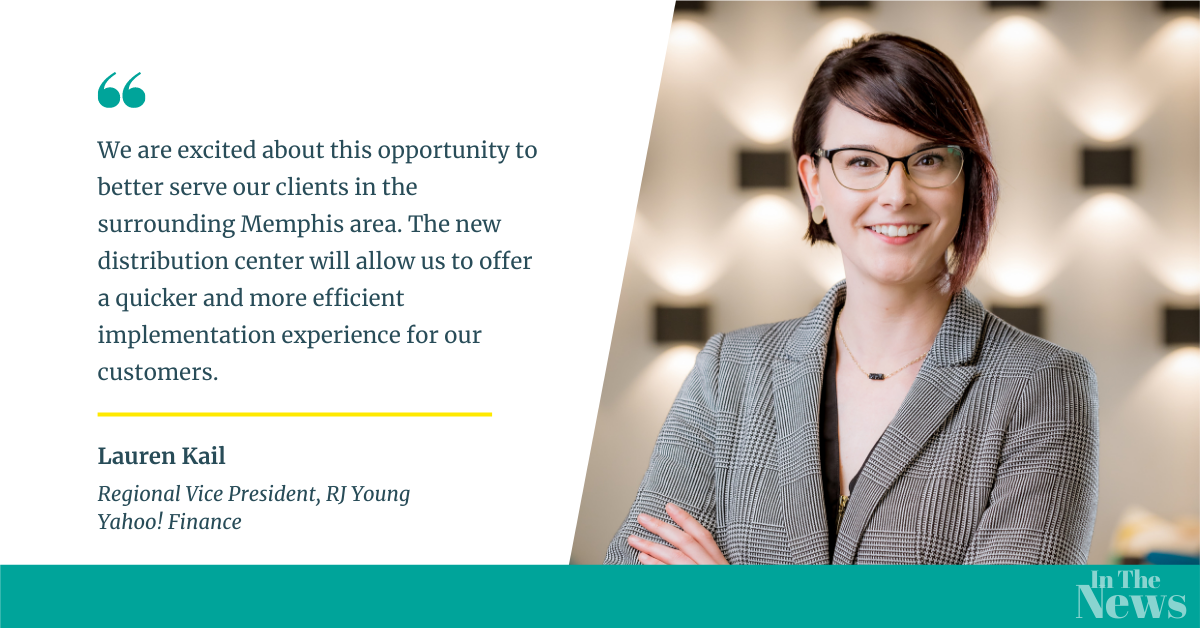 MEMPHIS, Tenn., April 8, 2021 /PRNewswire-PRWeb/ -- RJ Young, an industry-leading business technology solutions provider in the Southeast, recently opened its third distribution center in Memphis, Tennessee to accommodate the company's rapid growth and demand in the Memphis area.
RJ Young has been engrained in the Memphis business landscape for nearly 15 years – the company opened its current office at 3141 Stagepost Drive, Memphis, TN 38133 in 2006 following an acquisition. The distribution center will be an expansion of its current office location increasing the total square footage to 10,000. RJ Young's Memphis location is home to nearly 20 team members.
"We are excited about this opportunity to better serve our clients in the surrounding Memphis area," said Regional Vice President, Lauren Kail. "The new distribution center will allow us to offer a quicker and more efficient implementation experience for our customers."
To celebrate the company's new distribution center in Memphis, RJ Young will be hosting an internal event to commemorate the expansion.
At present, RJ Young has 31 sales and service branch locations, as well as three distribution warehouses located in Nashville, Tennessee, Memphis, Tennessee, and Jackson, Mississippi.
ABOUT RJ YOUNG
RJ Young is an industry leader that provides technology solutions that power Southeastern businesses. RJ Young helps small to enterprise-level organizations transition into modern workplaces and increase productivity with comprehensive managed IT solutions, office equipment and technology, business process outsourcing and digital communications. Headquartered in Nashville, Tennessee, RJ Young has been partnering with businesses since 1955 and has more than 600 team members in more than 30 sales and service locations across nine states. To learn more about how RJ Young can help power your organization with technology solutions, visit RJYoung.com or reach out to info@rjyoung.com.
View the full article here.