The Cannata Report - RJ Young Makes Donations to Make-A-Wish America Chapters Across the Southeast
Posted on February 02, 2023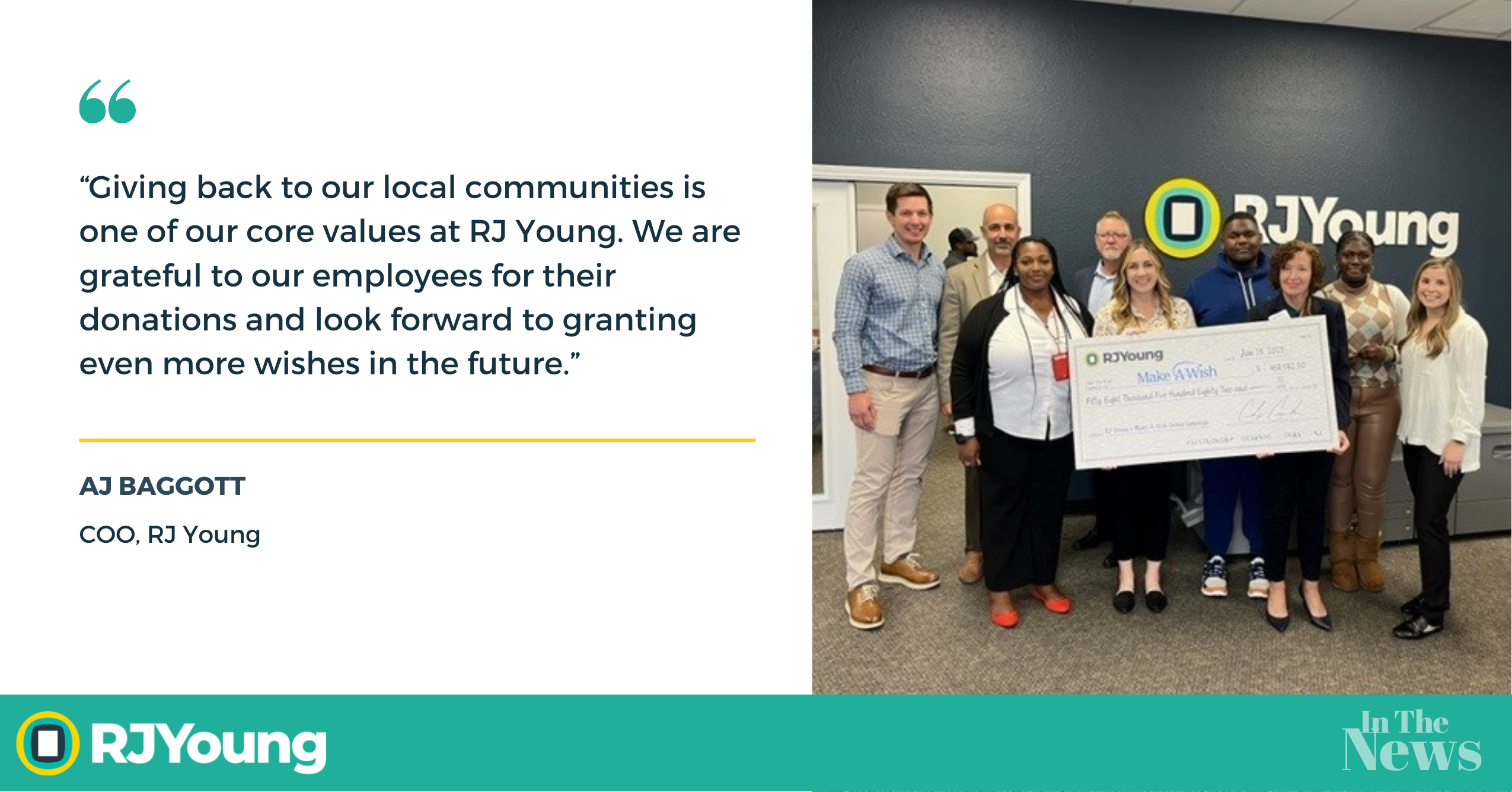 RJ Young announced its donation of over $58,000 to Make-A-Wish America chapters in 8 of their primary markets. The money was raised through employee donations and a 100% match from the company. RJ Young presented the check at a ceremony held last week at RJ Young's Tallahassee, FL office.
"The goal was to raise $20,000 during our giving campaign and we are proud to have nearly tripled that number," says AJ Baggott, chief operating officer of RJ Young. "Giving back to our local communities is one of our core values at RJ Young. We are grateful to our employees for their donations and look forward to granting even more wishes in the future."
"This money not only makes wishes come true but is a powerful display of RJ Young's commitment to philanthropy and community engagement," says Beth Torres, president & CEO, Make-A-Wish Middle Tennessee. "On behalf of all the chapters benefiting and the wish kids this money will support, I'm honored to say thank you to all our friends at RJ Young. They are true wish granters!"
Read the full article here.