RJ Young Welcomes Paul Percival as Sales Manager of the Huntsville Branch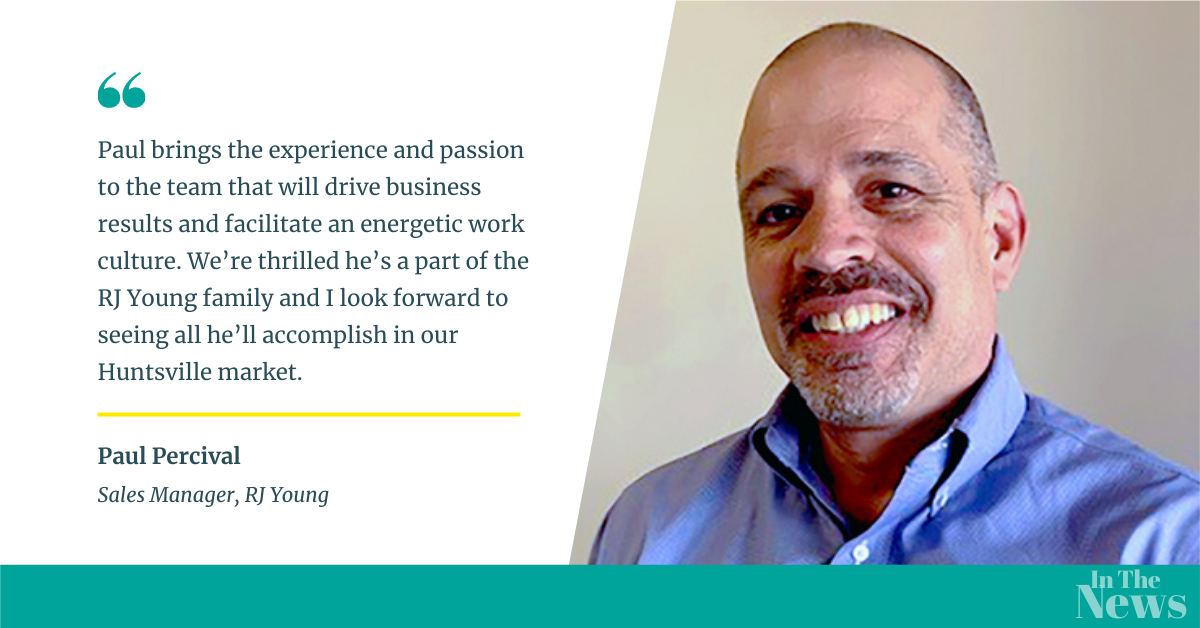 Paul Will Manage the Sales Team in Northern Alabama
RJ Young, the industry-leading provider of technology solutions that power businesses, announces today the hire of Paul Percival to sales manager of the company's Huntsville branch. In this role, Paul will be responsible for leading the sales team in RJ Young's North Alabama market.
Prior to joining the RJ Young team, Paul served as Stratix Systems' director of sales enablement in Philadelphia, PA. In his new role, Paul will lead the northern Alabama team toward its technology solutions-focused future – helping equip Alabama businesses with copiers and printers, managed IT services, audio and visual solutions, unified business communications solutions, and facilities management opportunities.
"Paul will play a critical role in growing our Northern Alabama market," says Chris Clark, Regional Vice President. "He brings the experience and passion to the team that will drive business results and facilitates an energetic work culture. We're thrilled he's a part of the RJ Young family and I look forward to seeing all he'll accomplish in our Huntsville market."
Paul brings nearly 30 years of industry experience to his role. He has a track record of recruiting, training and developing sales personnel from first-time sales executives to effective and high-achieving executives. Paul also brings a unique ability to consistently drive revenue while keeping an eye on innovation. Paul graduated from Penn State University in 1992 with a bachelor's degree in labor and industrial relations.
About RJ Young
RJ Young is an industry leader that provides technology solutions that power Southeastern businesses. RJ Young helps small to enterprise-level organizations transition into modern workplaces and increase productivity with comprehensive managed IT solutions, office equipment and technology, business process outsourcing, and digital communications. Headquartered in Nashville, Tennessee, RJ Young has been partnering with businesses since 1955 and has more than 600 team members in more than 30 sales and service locations across nine states. To learn more about how RJ Young can help power your organization with technology solutions, visit RJYoung.com or reach out to info@rjyoung.com.