RJ Young Welcomes Lacey McDonald as Chief Financial Officer
Posted on November 09, 2022
McDonald brings 12 years of corporate and public accounting experience to RJ Young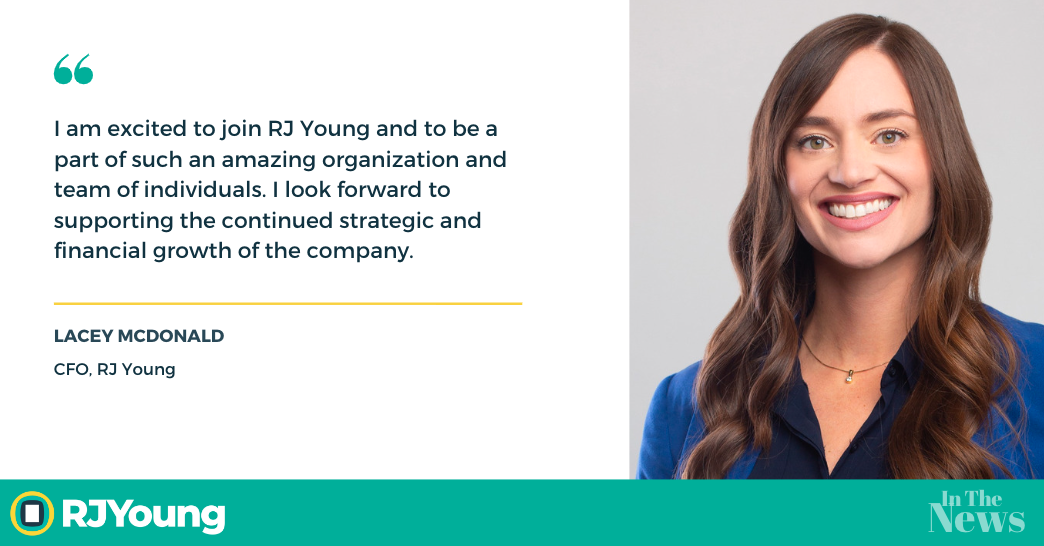 (NASHVILLE, Tennessee) November 9th, 2022 -- RJ Young, the industry-leading provider of technology solutions that power businesses across the Southeast, announces today the hire of Lacey McDonald to Chief Financial Officer. In this role, Lacey will be responsible for directing RJ Young's financial planning and accounting practices as well as its relationship with lending institutions and external accounting firms.
"We are thrilled to add Lacey to the RJ Young family," said AJ Baggott, COO. "She brings valuable insights that will drive our company forward and help us grow while enhancing our financial processes and visibility."
Previously the director of accounting and reporting at Asurion, Lacey brings 12 years of experience in corporate accounting and public accounting to RJ Young. She received a bachelor's degree in accounting from Middle Tennessee State University and has a CPA license in the state of Tennessee.
"I am excited to join RJ Young and to be a part of such an amazing organization and team of individuals," said Lacey McDonald, CFO. "I look forward to supporting the continued strategic and financial growth of the company."
ABOUT RJ YOUNG
RJ Young is an industry leader providing technology solutions that power businesses in the Southeast. RJ Young helps small to enterprise-level organizations transition into modern workplaces and increase productivity with comprehensive managed IT solutions, office equipment and technology, business process outsourcing and digital communications. Headquartered in Nashville, Tennessee, RJ Young has been partnering with businesses since 1955 and has more than 600 team members in more than 30 sales and service locations across nine states. To learn more about how RJ Young can help power your organization with technology solutions, visit RJYoung.com or reach out to info@rjyoung.com.