Industry Analysts - RJ Young Expands Footprint with New Tallahassee Office and Distribution Center
Posted on January 14, 2022
RJ Young Expands in FL
New office and distribution center will serve the surrounding areas of Mobile, Tallahassee, Pensacola, Gainesville, and Jacksonville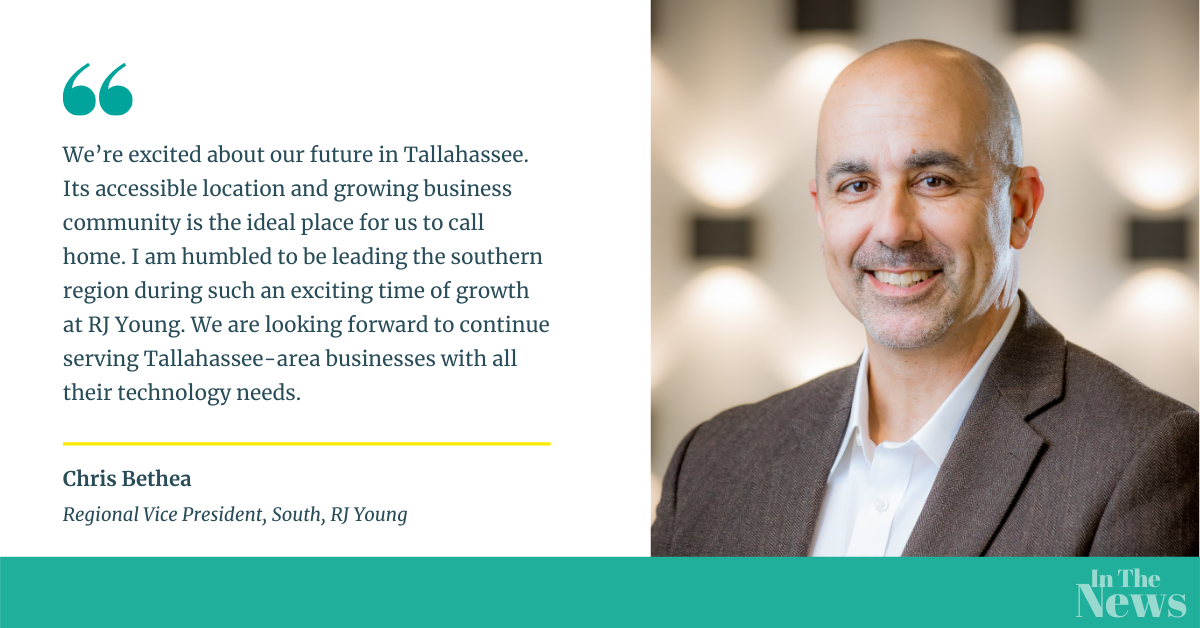 (TALLAHASSEE, FL) JANUARY 12th, 2022 – RJ Young, an industry-leading business technology solutions provider in the Southeast, recently opened a new office and distribution center in Tallahassee, Florida to accommodate growth in the area.
The move will combine two of RJ Young's Florida offices into one, as well as a new distribution center that will serve coastal Alabama and the Florida panhandle. The new location will house 15 team members and spans 12,500 square feet. This is the company's fourth warehouse distribution center in the Southeast.
"We're excited about our future in Tallahassee," said Chris Bethea, regional vice president. "Its accessible location and growing business community is the ideal place for us to call home. I am humbled to be leading the southern region during such an exciting time of growth at RJ Young. We are looking forward to continue serving Tallahassee-area businesses with all their technology needs."
Read the Industry Analyst article here.
Read the Cannata Report article here.