Yahoo! Finance: RJ Young Announces "Modern Office Makeover" Giveaway for a Business in Need
Winner will receive a customized modern office technology
makeover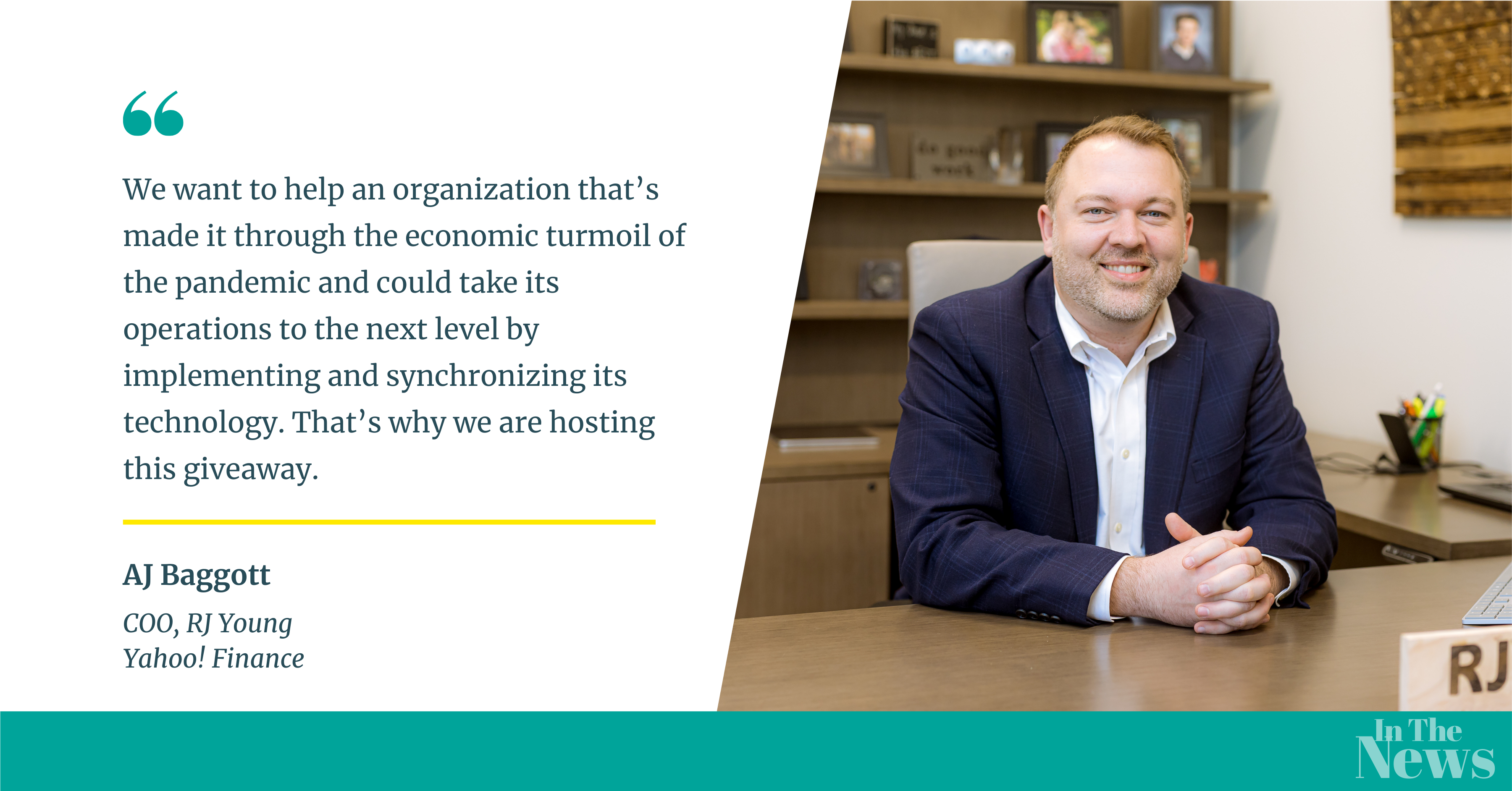 (NASHVILLE, TN) June 15, 2021 – RJ Young, an industry-leading business technology solutions provider in the Southeast, announced today its "Modern Office Makeover" technology giveaway. Businesses in need of a tech refresh may submit for the giveaway today.
As the world looks ahead to a post-pandemic chapter, remote work is not going away. According to a recent Cisco report, 6 out of 10 companies are considering a permanent hybrid workplace which combines teleworking with face-to-face work. With that comes the need for companies to modernize their technology solutions to power their offices no matter where their team members are working.
To better equip businesses in need, RJ Young will give away a customized technology makeover to modernize one business's office technology stack, creating unparalleled efficiencies whether team members are working from the "office" or elsewhere.
"Businesses have been through so much this past year," said RJ Young COO AJ Baggott. "Having the right technology is a major business advantage. We want to help an organization that's made it through the economic turmoil of the pandemic and could take its operations to the next level by implementing and synchronizing its technology. That's why we are hosting this giveaway."
Read the full article here.