Vicksburg Post - RJ Young Announces Acquisition of Mississippi-Based Unitech
Posted on August 10, 2022
Acquisition will

expand RJ Young's technology services in the Vicksburg area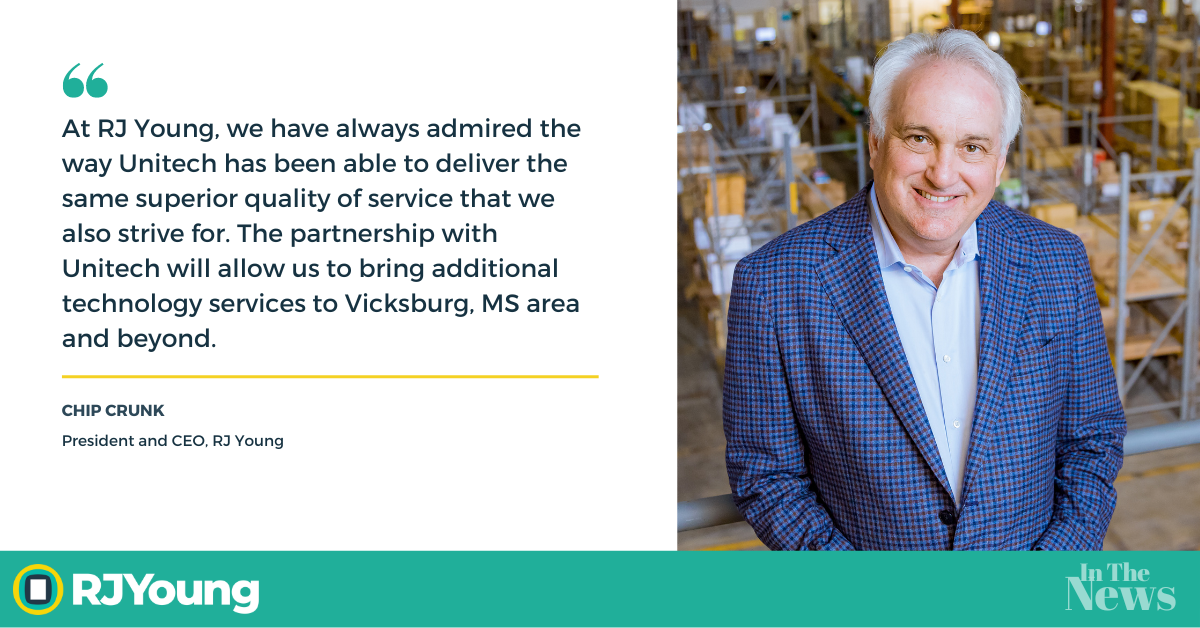 RJ Young, an industry-leading business technology solutions provider, announces today its acquisition of Unitech, a Mississippi-based dealer of digital imaging systems, including multifunctional devices that have the capability to copy, print, fax & scan. Unitech's seven employees will join the 650 plus RJ Young team members. All operations, area offices, and team members will remain local.
The acquisition marks RJ Young's fourth transaction in 2022 and twelfth in the past five years. The latter is part of the company's aim to expand its technology services into the Vicksburg, MS area.
"When we started Unitech 38 years ago, we made it our priority to value our customer and employee relationships and provide our customers with the highest quality customer service," said Unitech's vice president Amy Stone. "We are excited about teaming with RJ Young to continue providing exceptional service and technology solutions that power businesses in Mississippi and the Southeast."
Read the full article here.