Nashville Post - "RJ Young buys Virginia peer"
Nashville-based office equipment supplier pays undisclosed sum for Ethos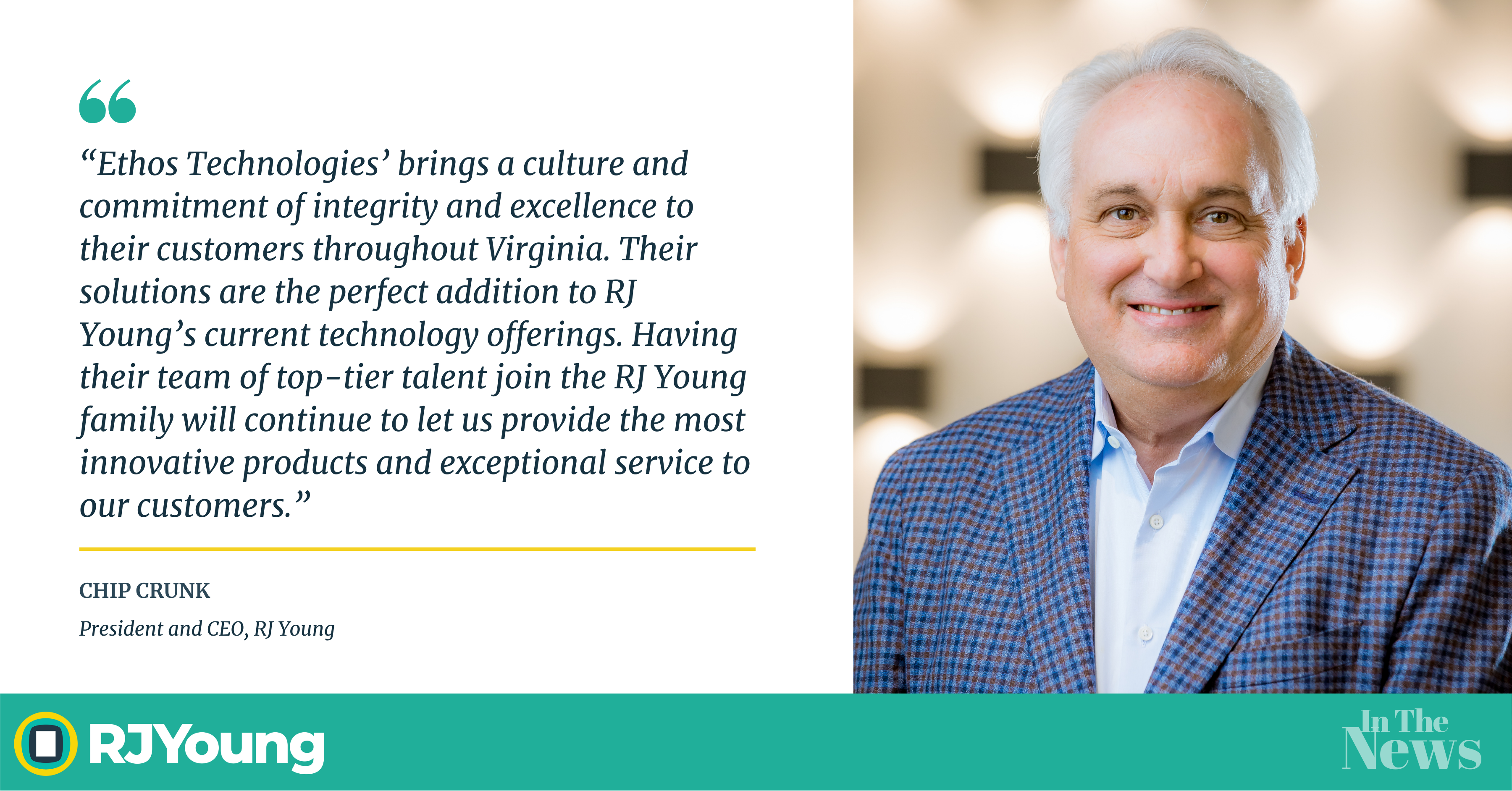 Nashville-based business technology and office equipment supplier RJ Young announced Monday its acquisition of Virginia peer Ethos Technologies.
Terms of the deal were not disclosed in a release.
Previously known as Blue Ridge Copier and headquartered in Roanoke, Ethos Technologies bills itself as among the largest office technology and IT solutions providers based in Southwest Virginia. The company was founded in 1996 and specializes in services related to cyber defense, co-managed IT and office technology equipment.
This is RJ Young's ninth acquisition in the past five years. With the deal, the company adds Ethos Technologies' 26 employees to its personnel roster of 600. The release does not note if Ethos Technologies will continue to operate under its name.
The purchase comes as RJ Young has grown the non-equipment side of its business by 360 percent since 2019. During this time, the company has updated its brand via a new website and logo.
"Ethos Technologies' brings a culture and commitment of integrity and excellence to their customers throughout Virginia," RJ Young President and CEO Chip Crunk said in the release. "Their solutions are the perfect addition to RJ Young's current technology offerings."