Nashville Business Journal - "Technology's role in transitioning to the modern office (podcast)"
Posted on August 23, 2021
Although it can be overwhelming, optimizing technology is top of mind as businesses come out of survival mode and start bringing employees back to the office.
Covid-19 showed businesses everyone doesn't have to be physically located in the same building, working in an open office space to be successful.
Modern offices will be smart, according to AJ Baggott, chief operating officer with RJ Young, and they will integrate technology, which will improve day-to-day processes and collaboration no matter where employees may be working.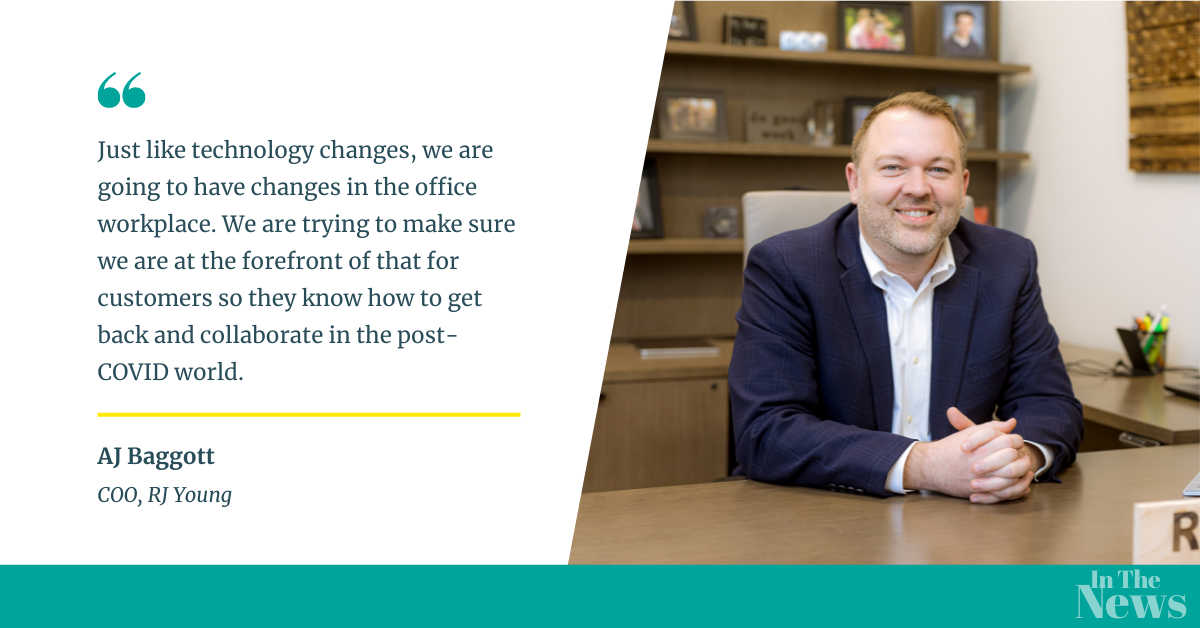 Listen to this podcast to hear about:
Addressing technology pain points to identify what's needed so you can focus on your core business.
The mood among business owners as people are starting to go back to the office.
Understanding what technology is available and vetting all the options when there are so many to choose from.
The importance of integrating the different technologies so they work cohesively together, including your IT network, phone system, audio visual equipment, document management program, etc.
How RJ Young helped a company digitize its mailroom.
Whether it's office technology like copiers and printers, managed IT services, smart security devices, or digital communication tools, RJ Young has you covered. We're here to help you transition your existing workplace into the modern office. Learn about our solutions.