Nashville Business Journal - RJ Young Announced as a 2022 Best Places to Work Honoree
Announcing the 2022 Best Places to Work honorees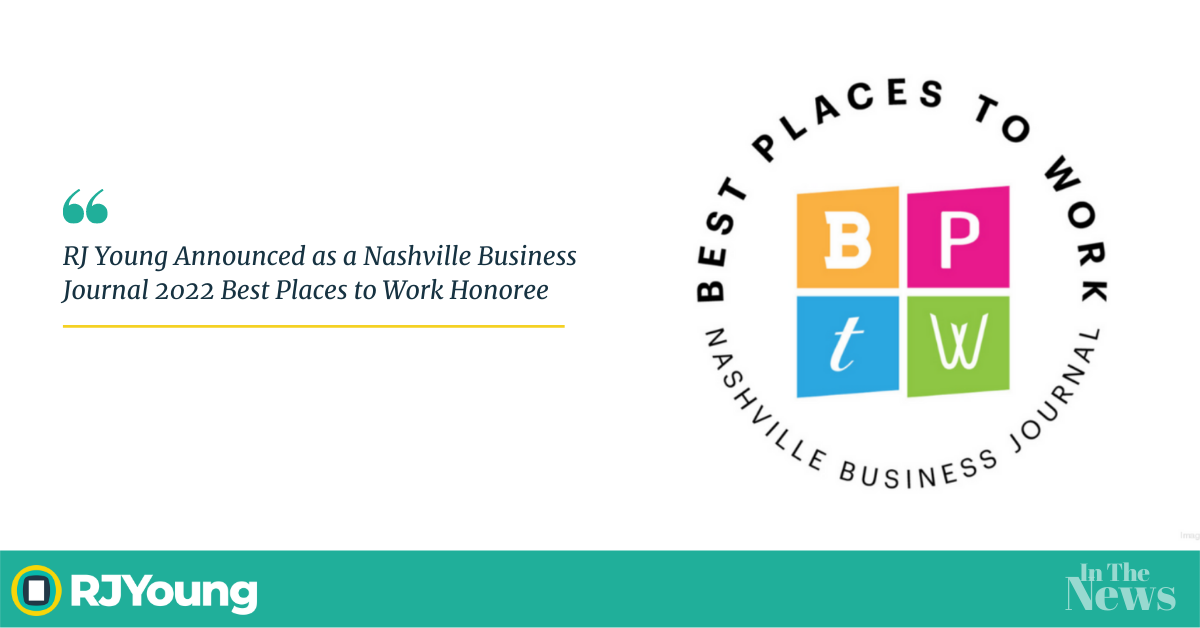 The Nashville Business Journal is once again excited to announce our 2022 Best Places to Work.
These are the companies with positive work environments, bosses who inspire their teams and the ability to have fun while finding success across all parts of the business.
To assemble the list, nominations were accepted from the public, and employees of nominated companies were asked to complete an online survey conducted by Quantum Workplace. The employee survey measures 10 key engagement categories, including team effectiveness, trust in senior leaders and manager effectiveness. Responses from each question of each completed survey are compiled and evaluated. Companies are ranked and winners are chosen in each size category by their composite score.
Read the full article here.