CEOs Speaks: You Have to Have Top Talent to Grow Your Organization
Posted on February 11, 2021
CEOs Speak Podcast's Charlie Katz recently interviewed our CEO, Chip Crunk. They discussed Chip's beginnings at RJ Young, how he's able to keep the company up to speed in an ever-changing world of technology, and why having a great work ethic is vital to running a business.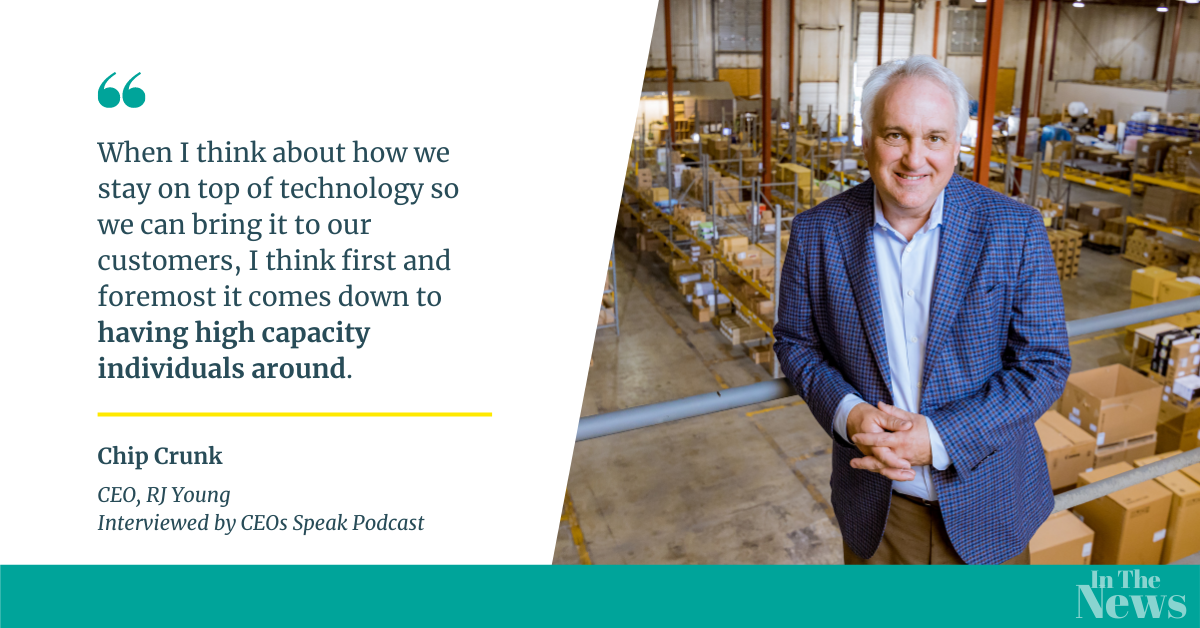 Chip has worked at
RJ Young
since he was fourteen years old. In his own words, working for RJ Young is "the only life I've ever known." In 1987, Chip started officially at RJ Young as a sales representative after graduating from the University of Mississippi. In 1989, he graduated to director of sales, then eventually executive vice president, and chief operating officer.
In 1995 Chip was named president and CEO of RJ Young. Guided by an innovative, entrepreneurial spirit, Chip has led the company to see double-digit annual growth — now ranking as the largest, privately-held dealer of office technology solutions in the Southeast and one of the largest in the nation. He oversees an operation that covers eight states including Alabama, Florida, Georgia, Kentucky, Mississippi, Virginia, North Carolina, Louisiana, and Tennessee, and employs more than 600 people in 30 locations.


Chip Crunk serves as the president of the School of Business Board for Ole Miss, is a founding member and past president of the Nashville Entrepreneur Organization (EO) and serves on the board of directors of Fourth Capital Bank. Throughout his career he's also been an active member of the Ricoh Executive Steering Committee, the Canon Dealer Council, and the Copier Dealers Association. He is active in community and civic organizations and enjoys flying, boating, golfing, and the Tennessee Titans. Chip and his wife Gina reside in Brentwood, TN, and have two children.