A Basic Guide to Print Servers
Posted on December 17, 2021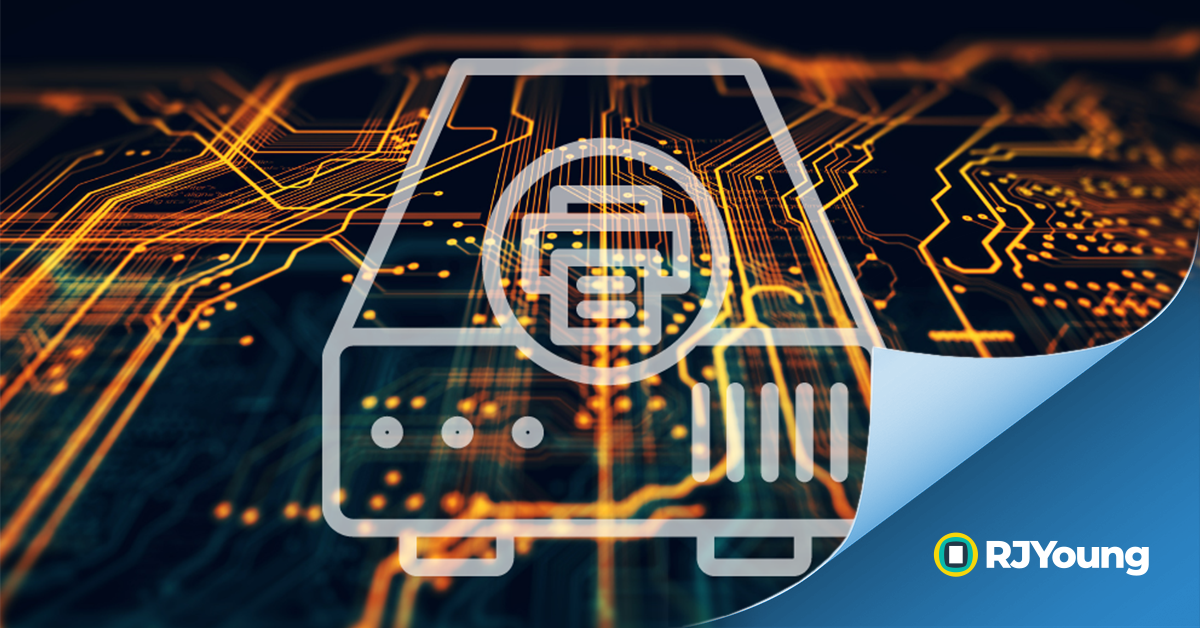 Whether your office consists of a few printers, an entire fleet of devices in one location, or a number of office locations each with its own fleet of printers, a print server can help you control and manage your printing tasks and environment. These tasks can range from the management of print requests for an extensive — even global — network to handling demand for individual printers and properly executing a queue of requests.
But what exactly is a print server? Simply put, it is a device or software that is either physical or cloud-based. Your print server will connect devices with appropriate printers on your network, allowing users to queue their print requests, which eventually are printed out. This article will expand on their capabilities, outline benefits, and provide suggestions for optimizing your print environment.
The Benefits of Print Servers
Print servers help organizations get control over their print environment through centralized management. In today's increasingly complex office environments that often include geographically diverse locations or remotely working staff, print servers can provide a host of benefits, including:
Freeing up desktop resources through the offloading of print processes — a plus for businesses that rely upon remote or virtual desktop environments.

Providing additional data security by placing printers on a network where they are accessed only by print servers rather than individual users.

Simplifying troubleshooting by allowing print issues to be solved in a centralized manner.

Allowing large print volumes or processing many simultaneous print requests easily and efficiently.

Centralizing control of the print environment so admins can track user behavior, add or delete permissions, and prioritize certain print jobs.
Finally, print servers integrate all business applications, including customer relationship management (CRM), enterprise resource planning (ERP), and electronic health records (EHR) software and data.
Adding a Print Server to Your Print Environment
Physical print servers are available in a range of prices to fit any budget. Depending on the one you choose, it can connect to your network through ethernet, USB, or Wi-Fi. While many of the smaller models come with inherent software that can guide you through set-up, more complex servers or more advanced features on smaller servers may require manual set-up. For companies with a small — or non-existent — IT department, partnering with a third-party managed print services (MPS) provider can be important in choosing and installing the correct server for your print needs.
A managed print environment using print servers is a smart way to facilitate fast, secure printing of necessary documents across an entire organization. Servers assist with print management in a number of ways. First, they reduce bottlenecks at printers by queuing each print job, releasing the user's desktop computer for better overall computing performance. Also, when many users share one printer, a direct IP printer connection eliminates the ability to prioritize one print job over another. A server solves this problem by allowing priority access for time-sensitive print jobs. Finally, print servers give ultimate control to print or IT admin personnel by allowing real-time access control for better security and print environment optimization.
Partner with RJ Young to Optimize Your Print Environment
In today's environment, businesses are looking for new ways to optimize resources and get a higher return on investment to remain competitive. Taking a managed print approach to your print environment is one cost-effective way to control costs while promoting a higher level of productivity and reducing staff frustration.
At RJ Young, we have assembled a team of print professionals that fully understand how to implement managed print services (MPS) to provide you with fast, functional print performance for your office or organization. Our MPS program will guide you through choosing the right print servers for your needs by fully assessing your current infrastructure against the needs and goals of your business. Then, we can create a comprehensive print architecture that will satisfy these needs and goals, optimizing your print environment with an eye towards productivity and cost savings.
Let our team take the confusion out of print management. Touch base with an RJ Young consultant today and discover the many benefits MPS can bring to your business.