Why IT Support is Essential for the Modern Legal Office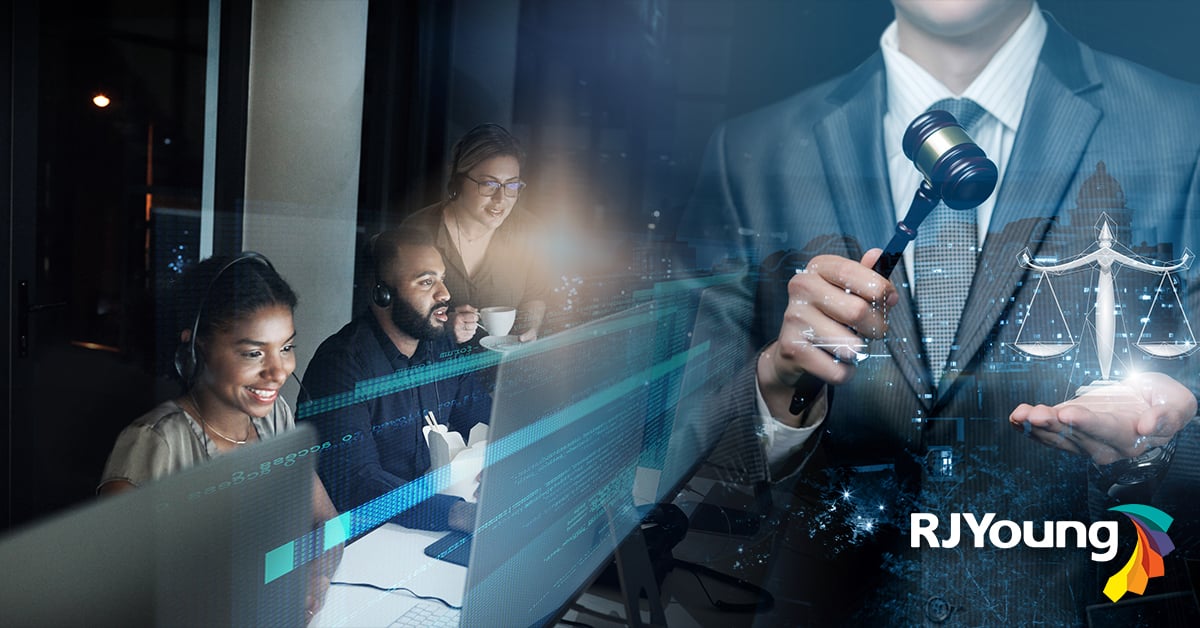 As the pandemic continues to disrupt business, more law firms are turning to remote staff and digital technologies to keep up with their caseloads and continue to remain productive, even with social distancing and other health and safety rules in place.
Zoom calls and online mediation are just a few of the changes modern legal firms have adopted. Further, 70% of firms recognize these changes will continue, even when the fear of the pandemic has passed.
To stay competitive — and compliant — law firms must think carefully as they transition to a more digital way of doing business. They must strategize ways to maximize the use of technology while keeping data protected from theft and loss.
There's a challenge though: most legal firms don't have an in-house IT department — and those that do find that their IT support staff is overwhelmed with day-to-day tasks. So overwhelmed, they don't have time to focus on learning new technologies, adopting protections as threats evolve, or seeking ways to enhance the company's productivity — and profitability.
That's where proper IT support for legal organizations can provide distinct advantages — helping firms transition smoothly and safely to a digital platform.
How Managed IT Support Can Help Your Legal Office Thrive
A managed IT partner can bring a host of advantages to every law office — from providing day-to-day maintenance and troubleshooting to complete reconfiguration of infrastructure. Tasks range from reducing dependence on legacy soft- and hardware to increasing risk management protocols for greater compliance and peace of mind.
Here are just a few of the ways a strong Managed IT partnership can benefit your firm:
Cybersecurity for Evolving Threats
Cybercriminals are always on the lookout for new ways to make inroads into your data, and law firms are prime targets given the amount of sensitive data they handle daily. Firms that fail to address privacy in corporate procedures and processes are at a high risk of attack and noncompliance with various data privacy regulations.
Partnership with a Managed Services Provider (MSP) brings access to the newest cybersecurity technologies that evolve in response to advancing threats. These protocols, alongside routine maintenance that keeps both software and infrastructure updated and patched, can help reduce the chance of cyberattack and minimize the damage should an attack occur.
Access to a Dedicated Team of IT Professionals
As an attorney, you know that time is money. And deadlines are critically important in many cases — a missed filing can mean a catastrophic loss for a client and your firm. In our increasingly digital environment, it's critical to have access to necessary information when and where it is needed.
A managed IT partner will bring round-the-clock access to a dedicated team of IT professionals, ready to provide assistance and troubleshooting whenever your technology is not performing as it should. In addition to remotely monitoring equipment to fix issues before they become problems, your IT team will be able to help connect remote workers with their in-house partners and clients –solving many connectivity issues associated with geographically scattered team members.
Assured Compliance
Your managed IT team's job is to stay abreast of current regulations and ensure your technology resources are up to date with the latest iterations. This takes the onus of compliance off your in-house IT team or administrative staff. Freeing them to focus on mission-critical tasks and providing your firm with the ultimate peace of mind.
Cost Reduction and Productivity Enhancement
Outsourcing your IT needs is much less expensive than hiring full-time IT help, and you'll gain the additional benefit of 24/7 support and troubleshooting.
In addition, Managed Service Providers (MSPs) focus on hiring the best and most knowledgeable IT talent, ensuring you get high-level services for all your tech needs. Your managed IT team can handle as much — or as little — as you wish. Addressing everything from assessment and implementation to ongoing maintenance for one predictable monthly fee.
RJ Young—Your Trusted Partner for Managed IT
"At RJ Young, we aim to make our team a part of yours. We actively cultivate close relationships with our clients that allow us to understand your challenges and business goals more readily," said Anna Simmons, Technology Sales Consultant in Huntsville, AL.
From assessment and analysis to deployment and support, our Managed IT services team can bring value, efficiency, and peace of mind to your firm — so you can concentrate on what you do best.
Transform your firm into a digital powerhouse. Touch base with an RJ Young consultant today and explore the many advantages of putting your trust in our team of Managed IT professionals.