Why are Cyber Security Events Still on the Rise?
Posted on October 14, 2021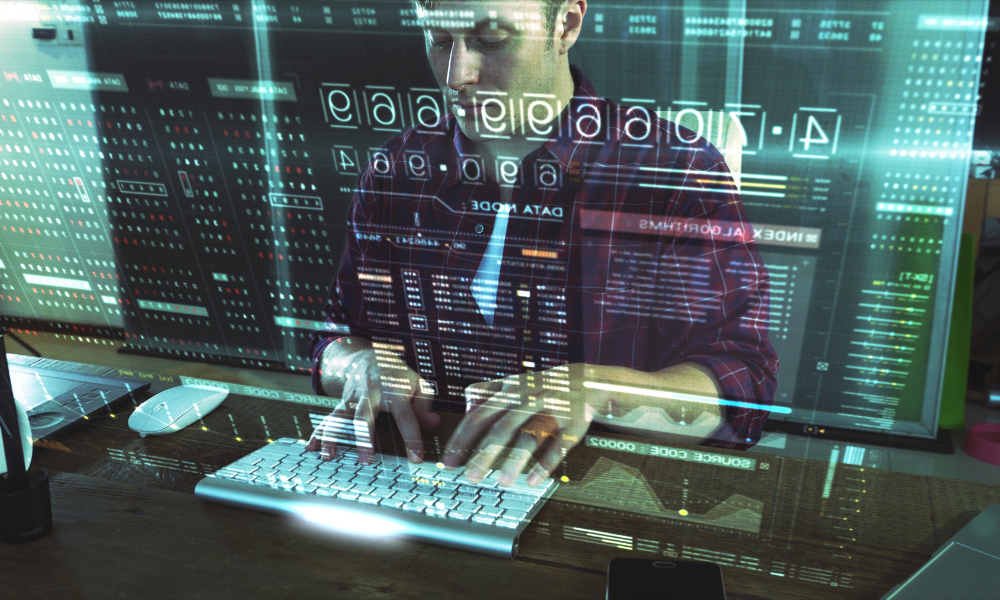 In the wake of the ongoing coronavirus pandemic, cybercriminals are taking advantage of market and economic disruption to increase their activity, causing havoc among large and small businesses, consumers, and even governments. In fact, the FBI's 2020 Internet Crime Report noted there were 791,790 complaints about cybercrime received in 2020, which was a record number. In just one year, from 2019-2020, complaints have risen a whopping 69%. What's worse is that the reported losses accompanying those complaints rose beyond $4.1 billion. 
Hackers are Evolving New Cyberattack Methodologies
Like everything else on the planet, hackers evolve. Gone are the computer geeks cranking out DDOS (distributed denial-of-service) attacks from their parent's basement. In their place are sophisticated, educated individuals armed with leading-edge technologies such as artificial intelligence, machine learning, and even 5G.
Their attack of choice, however, is ransomware.
The Ransomware Explosion
Cybercriminals are using ransomware, malicious software that can get into a company's — or government's — data, encrypt it, and then hold it hostage until the victim pays a huge ransom, often totaling seven figures or more. It's relatively easy to deploy. Hackers simply trick users into downloading malicious software by posing as reputable and trusted sources. Once they're inside, they lock the owners out of their own data and demand money.
Businesses of all sizes are being attacked, from multi-national meat manufacturers to bankers, to universities, and others. Companies critical to infrastructure and utilities are also being targeted, such as the recent Colonial Pipeline breach. While the average financial cost of a cyberattack on small businesses in 2021 was $25K, costs overall are on the rise, with cyberattack costs increasing in magnitude by 15% year over year. By 2025, it is estimated that the cost of cybercrime will balloon to $10.5 trillion per year.
Protecting Against Breaches with Improved Cyber Security
When thinking about breaches, you must think "when" and not "if." With a 600% increase in cyber-attacks through the pandemic, it is likely that your business will encounter one — or more — attempts to gain access to sensitive or proprietary information. Your best protection? Prevention. Here are some ways you can start protecting your data today:
Reduce data transfers and verify download sources to reduce clicking on malicious links.

Ensure that your software and hardware are up to date and patched.

Use encryption tools to encrypt data wherever possible.

If encryption isn't possible, use password protection.

Consider multi-factor authorization to control access.

Educate employees on good cyber-hygiene practices.

Manage incidents and respond in real-time.
Of course, there are many other ways that you can bolster your business's cyber security profile, including partnering with a competent third-party managed IT provider. Managed IT specialists can pinpoint weaknesses and vulnerabilities that you may not have known you have and create a plan to reduce your exposure and keep closer control over your data.
Using features such as 24/7 remote monitoring for suspicious activity and access control methodologies, your Managed IT partner can be an important asset in your fight against cyber attacks and data breaches. Perhaps most importantly, your partner can help you develop a strong disaster recovery plan that will ensure business continuity for your organization in the event a data breach does occur.
Trust RJ Young to Provide You with Leading Edge Cyber Security
If you are a business in today's digital world, you must have strong network security and cyber security in place to stay protected. Data breaches are no joke and even small businesses are at risk. In fact, incidents aimed at small businesses have increased over 400% in 2020 alone. The scariest part is that over 60% of companies that experience a breach go out of business within half a year.
"At RJ Young, we employ Managed IT and cyber security experts with deep and extensive knowledge in the industry. Our trained professionals can expertly assess your infrastructure, identify weaknesses, and create a solid cyber security solution that will keep your data — and your other assets — fully protected," said Harris Delchamps, technology solutions sales manager.
Don't risk your business by ignoring cybersecurity. Touch base with an RJ Young consultant today to find out how to keep your network, digital assets, and your business secure.
Download our white paper on "The Four Key Components of Effective Managed IT Services".