When Does a Small Business Need Managed Network Services?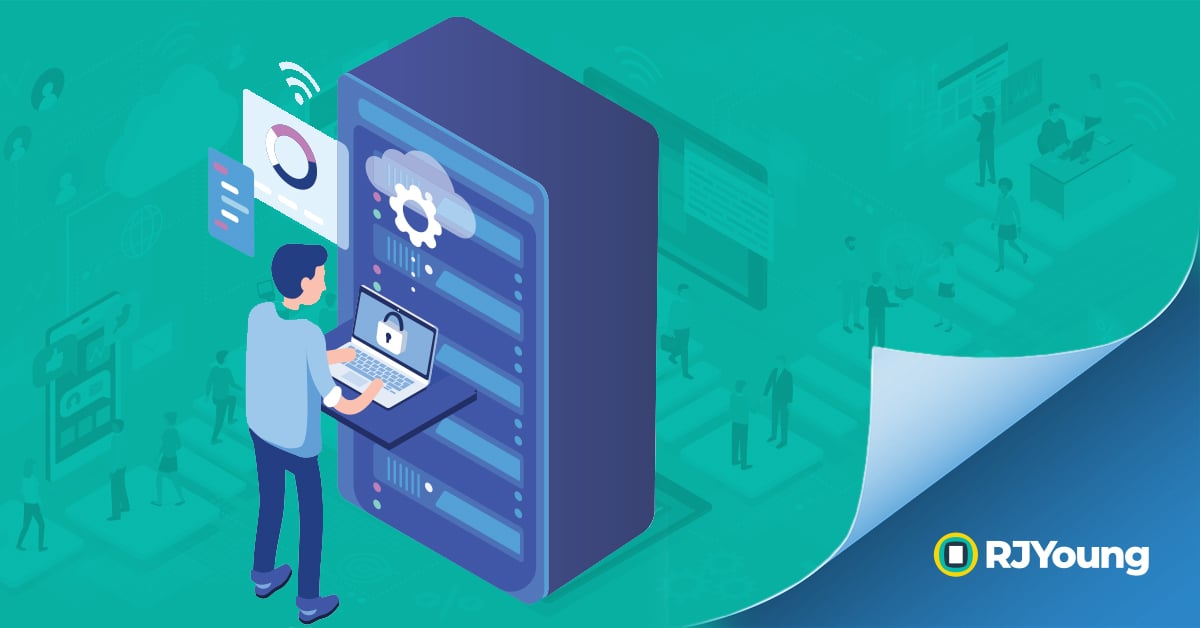 It's time to get that presentation emailed to the client. But suddenly, the network shuts down again. The in-house IT guru is on vacation...what do you do?
If your SMB is dealing with erratic network connections, cyberattacks such as ransomware, spam overwhelm, or other network issues, it's probably time to get some help.
Managed Network Services is a great way to get more support for your IT needs without breaking the small business budget with a bigger in-house IT team.
What Is Managed Network Services for Small Businesses?
The term Managed Network Services (MNS) refers broadly to computer network operation, support, and maintenance by a third-party provider called a Managed Services Provider (MSP). Managed Network Services may also be called Managed Technology Services (MTS), which is a little broader in that it doesn't necessarily have to do with networks per se but might include management of desktop computers and printers. All these services fall under the broader umbrella of "managed IT."
Managed Network Services can help your small business in a variety of ways, from setting up and managing your internal networks to handling cybersecurity and installing firewalls. Managed Network Services can include the setup and configuration of servers, routers, switches, and software to keep everything running.
Why Do Small Businesses Need Managed Network Services?
If you want to know the answer to "When does a small business need Managed Network Services?" The answer is simple: yesterday.
Almost all small businesses suffer from inadequate IT staffing. It is not uncommon for a small business to have one IT person running the whole tech show. This person might be good at what they do, but they will only have so much time in the day and only so many hands.
If a problem happens, and that tech person is out sick, on vacation, or otherwise engaged, then it could spell disaster for your small business.
Managed Network Services can fill in those gaps while making it cost-effective for your small business to have an entire, virtual tech team on your side.
The need is crucial, and the time is now, because of the pressures hackers put on small business networks.
Cyberattacks Are One of the Biggest Threats Small Businesses Face Today
One of the most important reasons to take advantage of Managed Network Services is cybersecurity. In 2020, cybercrime cost businesses about $2.7 billion dollars. One targeted cyberattack on a small business can potentially ruin things to the point where recovery may be impossible.
For this reason alone, small businesses should take advantage of managed IT as a cost-effective way to improve cybersecurity and stop hackers from destroying the business.
A Managed Network Services team can vet your entire network and systems to look for cybersecurity holes, come up with a plan to mitigate cyberattack vulnerabilities, and institute the proper firewalls and protections to keep your business safe from hackers and phishing spam.
Disaster recovery plans are also important, and your Managed Network Services provider can help with proper planning for hacking attempts, along with appropriate lockdowns and restoration procedures should the worst happen.
Managed Network Services Help SMBs Stay Up-to-Date on the Latest Technologies
One of the other benefits of Managed Network Services is that it can keep your small business updated with the latest software versions and technologies. A qualified MNS team will be up-to-date on all of the newest innovations and best practices when it comes to network management and cybersecurity. They can help you get your systems upgraded and ensure that your small business is not left behind technologically speaking.
Keeping up with innovations in software and hardware is good for your small business for several reasons. One, it will increase your productivity, two, it helps prevents cyberattacks, and three, it enables your business to be more competitive in the marketplace.
"Organizations are looking to managed security services to help achieve more business objectives. The time and capital required to fully staff their organization has taken away from key performance metrics. Partnering with a proven services provider has allowed organizations to align technical staff to business objectives with a peace of mind that they're protected," said Jeramy Kopacko, Sophos Solutions Engineer.

Your customers and clients may also notice if your SMB is out-of-date with its technology. If your team is constantly complaining that they cannot open a PDF file, or they are having issues with document compatibility, it won't make your small business look good. So, it is very important to keep all of your software and hardware up-to-date, to make sure that you are able to communicate properly and effectively with clients vendors and team members.
Keep Your Small Business Secure With Managed Network Services
RJ Young is a premier provider of Managed Network Services. Our managed IT services offer enterprise-level service and support for small businesses to help keep your business secure and thriving. What sets us apart from other Managed Network Services providers? Our four-pillar managed IT approach – plan, protect, secure, and recover. One of our top goals is to keep your networks and systems free from malicious cyberattacks that can stop your small business in its tracks. With A-level support, where we treat every business as if you are our best and only customer – you can be assured that your IT systems will be properly maintained, monitored, and secured.
RJ Young is an industry leader providing technology solutions that power your business. We help small to enterprise-level organizations with comprehensive managed IT solutions, office equipment and technology, business process outsourcing, and digital communications. Contact us today for a consultation.