What to Expect from Your Managed IT Solutions Partner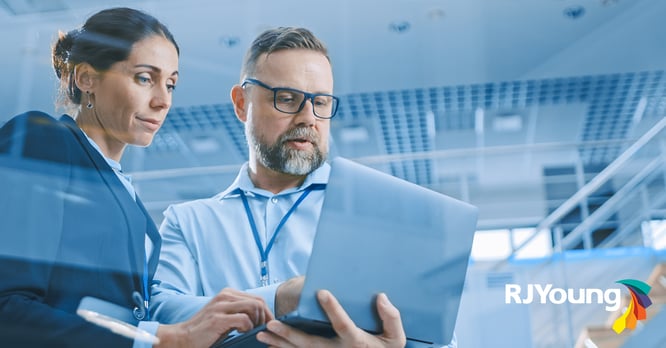 The managed services market has exploded in growth and is predicted to climb by 11.7% CAGR from now until 2025.
The pandemic, with its attendant shift to remote work environments, is partially responsible, but a healthy proliferation of cloud-based technologies and other technological changes has helped the managed services model stand out as a way for businesses to streamline processes and improve operational efficiency.
More than half of companies currently rely upon third-party IT partners to help them connect with customers. Others typically tap into partnerships to gain access to IT skills they lack in-house. This helps save money, frees up in-house resources to focus on core business goals, adds depth to current IT capabilities, and more.
For businesses ready to discover the many advantages of partnering with a managed IT solutions provider, the first critical step is understanding what to expect from your third-party team member.
Choosing the Right Managed IT Solutions Partner for Your Needs
Working with a third-party managed services provider can be a rewarding and profitable experience.
Managed services providers (MSPs) can help your company decrease downtime for amplified productivity, realize cost savings, and keep your technology up to date, among other advantages.
However, for managers or executives considering working with an MSP partner for the first time, it can be difficult to determine exactly what to expect — or require — from the partnership.
While each arrangement will vary based on your needs and goals and your provider's abilities, here are a few aspects of this relationship you should research before committing.
IT Assessment and Consulting Knowledge
Bringing in outside talent with knowledge specific to the service area you are hoping to improve, reconfigure, or access is essential.
Any team you consider should comprise of subject matter experts who can assess your current capabilities, uncover vulnerabilities, and expertly craft and deploy a custom-tailored solution to match your needs.
Current Cybersecurity Knowledge and Technology
Hackers are getting increasingly greedy — and technically savvy — particularly when it comes to social engineering and taking advantage of companies that are in the throes of their digital transformations.
Your IT solutions partner should have a firm grasp of cybersecurity-related issues and be able to outline and deploy strong cyber protection protocols to safeguard your data, increase compliance with regulations, and reduce your risk of cyberattack.
Backup, Disaster Planning, and Recovery Abilities
As the pandemic has so eloquently taught us, disasters can occur at any time.
A strong IT partner will not only offer redundancies in data backup procedures, but a retrieval system that allows your business to keep operating in the event of mistakes, attacks, or disasters.
Their experts should be ready — and willing — to create a strong disaster recovery plan and help your organization prepare and practice for potential emergencies.
Choose the RJ Young Team of Experts for a Solid, Advantageous Partnership
"At RJ Young, we have assembled a talented team of IT professionals, each with specific, in-depth knowledge in their area of expertise. Not only can our team check all the boxes that are outlined above, but we bring a host of value-added features to our client partnerships," said Harris Delchamps, Technology Solutions Sales Manager at RJ Young.
For instance, not only are our experts highly skilled, but they are available to you when you need them. Our help desk is staffed around the clock to ensure your systems are operating at their greatest capacity and to reduce potential downtime to the lowest possible level.
We offer solutions to improve day-to-day operations with features like our scalable email platform that uses cutting-edge integration and monitoring tools to help your business manage, archive, and retrieve emails for better collaboration, communication, and productivity.
"Rather than viewing our partnership as a strictly business agreement, we become an integral part of your business team, as invested in your success as you are," Delchamps added.
Discover the difference a strong partnership makes. Download our whitepaper to pinpoint the 4 key components of effective managed IT services
Touch base with an RJ Young consultant and learn how our team of IT professionals can help your business improve productivity, reduce costs, and thrive.