What Needs to Be Included in a BYOD Policy?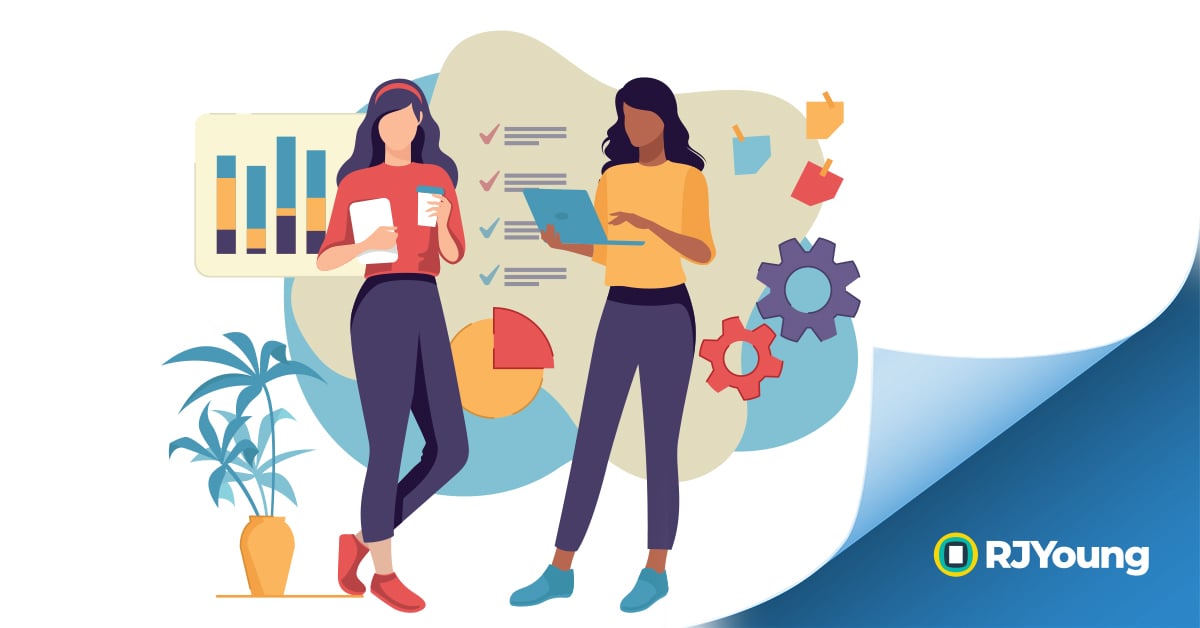 BYOD (Bring Your Own Device) is becoming increasingly popular for businesses of all sizes. According to 2022 data, 83% of organizations have implemented at least partial BYOD policies. Of those that have already implemented BYOD, 69% report improved productivity, efficiency, and collaboration.
BYOD benefits small businesses in particular since it allows them to access the latest technologies without having to invest in expensive hardware and software. It also maximizes employees' flexibility, allowing them to work from anywhere on any device. But BYOD comes with risks, especially when it comes to cybersecurity, so having a comprehensive Bring Your Own Device policy is critical.
For example, what happens when an employee leaves a company? Do you have the right security measures in place to protect your corporate data?
Why Is It Important to Follow BYOD Policy Best Practices?
Having a strong Bring Your Own Device (BYOD) policy is essential in today's digital workplace. It allows employers to empower their employees to use their own personal devices for work purposes, while still ensuring that the organization's data is safe and secure. A BYOD policy outlines the rules and regulations for using personal devices at work, such as which applications are allowed, how data should be stored and shared securely, as well as what security measures need to be taken.
By having a clear and comprehensive BYOD policy, organizations can ensure that employees adhere to the same standards when it comes to security and privacy. This helps reduce the risk of data breaches or other cyberattacks, while also helping maintain productivity within the workplace.
Additionally, having a clear BYOD policy can help companies save money by not having to purchase expensive hardware for each employee. All in all, having a BYOD policy is important for any organization looking to stay secure and productive in today's digital age.
How to Create an Effective BYOD Policy
A good Bring Your Own Device (BYOD) policy provides a framework for the use of personal devices in the workplace. It should outline what types of devices are allowed, who is responsible for the security and management of these devices, and any restrictions or limitations on their use.
Additionally, it should provide guidance on acceptable usages, such as appropriate online activity, how to store and share data securely, and any disciplinary measures that may be taken if these rules are not followed.
The policy should also consider how employees will access corporate systems and applications, as well as any rules around connecting to sensitive or confidential networks while using personal devices. Finally, it should include ways to protect company information if a device is lost or stolen.
Here are some BYOD policy guidelines:
Establish Clear Goals
Before you begin drafting your BYOD policy, it is important to establish clear goals for what the policy should achieve. These goals should include protecting your organization's data and intellectual property while also providing employees with a convenient way to access company resources.
Designate Responsibility to Key Personnel
Designate staff members responsible for overseeing the implementation of a BYOD policy and provide them with the necessary resources and training to ensure that the policy is implemented correctly.
Analyze Current Technology Infrastructure
Identify potential areas of risk or vulnerabilities in your current technology infrastructure and create a plan to address any potential issues before allowing any personal devices to be used at work.
Define Device Requirements
If you want employees to use their own devices, you must specify the minimum requirements that these devices must meet in order to access company resources. For example, they may need a certain type of operating system or specific security software installed on their device.
Establish Clear Guidelines, Expectations & Procedures
Establish guidelines, expectations, and procedures for employees to ensure the proper use of personal devices at work. This includes, but isn't limited to, expectations of acceptable usage, code of conduct and protocol, as well as providing acceptable security measures.
Set Guidelines for Acceptable Use
It is important to define the types of activities that are acceptable and those that are not when using personal devices for work purposes. This could include such things as prohibiting activities such as accessing inappropriate websites or downloading illegal content.
When establishing an Acceptable Usage Policy, you should outline what is expected from employees when using personal devices for work purposes, including how they should handle confidential information and what type of data storage methods are acceptable.
Outline Security Measures
It is important to outline the security measures that will be taken by both the employee and the organization in order to protect against potential risks associated with using personal devices for work purposes. This could include requiring employees to set strong passwords or encrypting data on devices used for work purposes.
Create a Help Desk Process
Make sure there is a designated help desk process in place so that employees know who they can contact if they have questions or need assistance with their personal devices at any point during their employment period with the company. (RJ Young's Managed IT team can help.)
Communicate & Provide Training
Communicate the BYOD policy with employees and provide adequate training on proper device usage. This should involve ensuring that employees are aware of any expectations or requirements for using personal devices in the workplace.
Monitor Usage and Implement Policies Over Time
Finally, make sure there are processes to monitor usage and update policies over time as needed based on changing technologies and threats organizations face today.
Get Help With Your BYOD Policy
RJ Young's managed IT services team is here to help you reduce BYOD risk, improve cybersecurity, and manage hybrid work environments with complete confidence. Our team of experts will tailor a cutting-edge Bring Your Own Device (BYOD) policy to fit your specific business objectives while ensuring your data and systems remain secure at all times. With RJ Young, you can enjoy the freedom of BYOD without worrying about insufficient security measures. Let us help you manage BYOD in the most effective way possible.
Need to create and implement an effective BYOD policy that helps keep your company secure while allowing employees to work on their own devices? RJ Young can help. Contact us today at 800-347-1955.