Things to Know About Cloud vs. In-House Disaster Recovery
Posted on August 08, 2022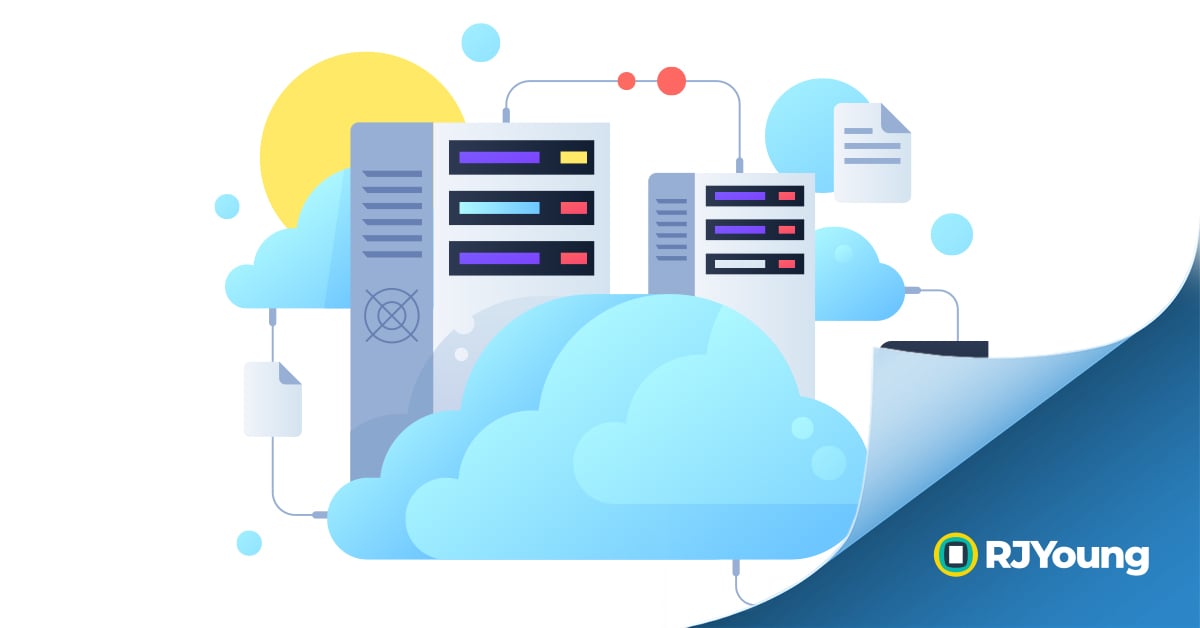 Businesses like yours have a lot on their plates and having to deal with cyber security challenges and potential disasters is just one more thing you don't want to have to worry about. Unfortunately, it's just a part of doing business these days.
The good news is your business doesn't have to go at it alone when it comes to IT support. If you need help with disaster planning and recovery, we can help.
Our disaster planning and recovery provides security and protects files from disaster. Our recovery solution can have your business up and running again with little to no inconvenience.
Disaster recovery is critical for modern businesses. And you don't need to do it all in-house. Welcome to cloud-based disaster recovery, aka Disaster Recovery as a Service.
What Is Disaster Recovery as a Service (DRaaS)?
What is Disaster Recovery as a Service (DRaaS)? DRaaS is disaster recovery provided via a cloud computing service model. Instead of keeping everything on-site and in-house, organizations get support from a qualified Managed IT provider (that's us!), which is a third-party vendor that handles technology systems and backup solutions.
Your data will be safely secured and backed up in a rock-solid cloud environment. The Managed IT provider will have systems in place to restore your data in the event of a disaster. A team will also be available to help with IT cleanup and systems restoration. With Disaster Recovery as a Service, you won't have to worry about hiring an in-house IT team to handle your disaster recovery. The Managed IT service provider will take of it for you.
The Importance of Disaster Recovery Planning
Disaster recovery planning should be a key ingredient in your overall business planning. When it comes to disaster, don't think of it as an if, but a when. Disasters are unfortunately quite common and in many ways are becoming more and more frequent.
To maintain business continuity, your organization will need to have a stellar disaster recovery plan, a good backup solution, and the IT systems and support to get back up and running following a massive problem.
Potential disasters include:
Natural disasters such as severe thunderstorms, tornadoes, hurricanes, floods, wildfires, blizzards, and earthquakes.
Technical equipment failures
Power outages and electrical surges
Cyberattacks and ransomware
User error, such as someone inadvertently wiping an entire directory by accident
The Problem With Handling All Disaster Recovery In-House
Yes, you could handle all your disaster planning and recovery in-house. But you really don't want to do that, especially when it comes to backing up your files and data. Let's say there's a flood in the building, and it wipes out all your equipment. Then all your data would just be gone. Poof!
For these reasons and more, you really do need to have some cloud system setup, especially for data backup. Some are reluctant to back up into the cloud because of security concerns, however, even if you had things on a local computer, a hacker could still get in and mess with your files, if you had an Internet connection. Cloud storage is much more secure than it used to be, and it can be encrypted so that prying eyes cannot see what is in your storage.
Getting Help From an External Team
The other issue with handling all your disaster planning and recovering in-house is that you may not have enough staff. Even if you have a big IT team, they might be strapped with other projects.
For smaller businesses, IT is typically understaffed.
In both cases, having a qualified third-party provider can help tremendously with IT support and coverage. With your disaster recovery, a Managed IT provider such as RJ Young can really make a huge difference in your ability to mitigate, overcome, and prevent IT disasters.
With Disaster Recovery as a Service (DRaaS) provided through Managed IT, you can budget for a consistent monthly IT cost that will cover everything you need in regard to disaster recovery, with full cloud backup and support.
Are You Interested in Cloud-Based Disaster Recovery for Your Business?
RJ Young is a premiere Managed IT provider with powerful solutions to maintain business continuity and mitigate IT risks. Our expertise in disaster recovery planning can help your business get a firm footing on your IT landscape and what will be needed to keep your data safe. Our cloud-based backup and recovery solutions will mean that your business doesn't have to worry about extended downtime following a disaster. We have the tools and resources to help make your business successful.
RJ Young is an industry leader providing technology solutions for businesses of all sizes. Our expertise includes comprehensive managed IT solutions, office equipment and technology, business process outsourcing, and digital communications. Contact us today to schedule a consultation to learn more about cloud-based disaster recovery for your business.