Key Components of Effective Managed IT Services
Posted on November 19, 2021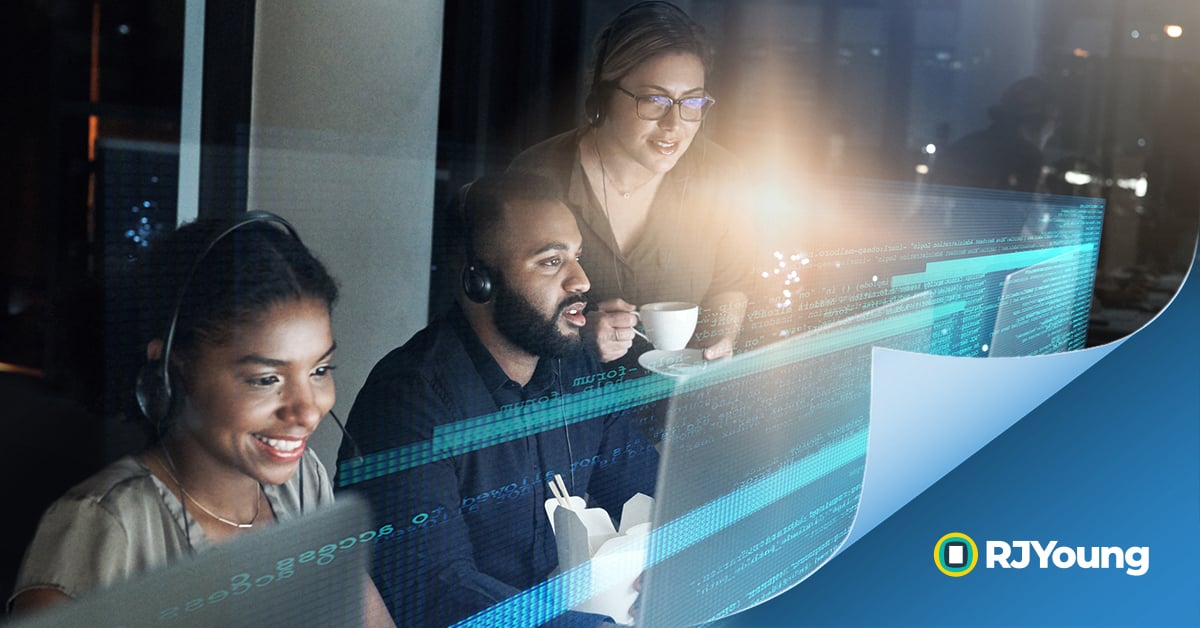 Even though technology has come a long way since the early days of break/fix information technology strategies, most businesses either don't have the budget for an in-house IT department or the staff they have is overworked. And many organizations simply don't have the budget to hire high-end talent with deep knowledge, so they don't have the ability to keep pace with innovations. That means that many in-house IT departments still work in a reactive, rather than proactive, mode.
For these, and other reasons, many of today's savvy businesses are turning to third-party partners to gain access to the powerful benefits that managed IT services can offer. However, finding the right partner is absolutely critical to the success of your outsourced IT strategy. To help, we've curated a list of things you should look for in a prospective managed IT services provider (MSP).
How to Choose the Right Managed IT Services Partner
There are hundreds — maybe even thousands — of potential partners that can help you manage your IT resources and environment. And one that works for one business might not be a good fit for another, so doing your research to find that perfect fit is critical. In general terms, a Managed IT partner will seek to provide the following services to your business:
Plan
Your MSP will assess your current infrastructure and develop a comprehensive IT plan to correct current vulnerabilities and weaknesses and increase your system's overall utility in accordance with your business needs and goals.
Protect
A reputable MSP will provide a complete security plan that protects every aspect of your IT infrastructure, from endpoints to servers to data — and beyond. They will have access to leading-edge security features that keep pace with evolving threats.
Support
When your network experiences a glitch, failure, application freeze, or software outage, your MSP must be there to support your staff in correcting the issue and developing workarounds to keep your staff — and business continuity — on track.
Recover
In the event of data loss or breach, network outage, or any other disaster, your MSP should have created a disaster recovery plan that will assist in keeping your business up and running and in correcting the issue as soon as possible.
To ensure that your potential partner can meet all of these basic requirements, make sure that they have the following in place:
A strong record of customer retention, with uptime as a hallmark of their service. Look for client testimonials and a long client list.
Full-service solutions that cover all IT infrastructure scenarios, from communications like phone systems or video conferencing to cloud computing services and equipment such as printers and copiers.




A dedicated account manager for a direct point-of-contact in the event of a need for troubleshooting, service, or even scalability.




Ensure that your choice focuses on partnering with industry leaders, so you know you are getting the latest technology and experience.
Finally, look for a third-party Managed IT partner that is focused on providing full-service support for all issues, no matter how small. Reducing frustration and slowdowns for end-users should be part of their offerings.
Trust RJ Young for Industry-Leading Managed IT Services
At RJ Young, we support our Managed IT customers with a full-service team that is laser-focused on support, innovation, and customer service. In fact, we are pleased to report that we have an astounding 96% customer retention rate — in an industry that typically sees 15% of their customers vanish each year — due to our commitment to quality and excellence.
"We offer our customers the highest level of technology and know-how with a focus on continued uptime and enhanced security for better business continuity and greater productivity. Our services are meant to be cost-effective over the traditional in-house IT staff model, offering our customers all the support they need plus the ability to easily scale upward — or downward — as business needs and goals change over time," said Brantley Pearce, RJ Young sales manager.
Get your business the technology needed to surpass the competition. Touch base with an RJ Young consultant today to explore our wide range of cost-effective Managed IT programs and services.