Here's Why SMBs Need Managed IT Services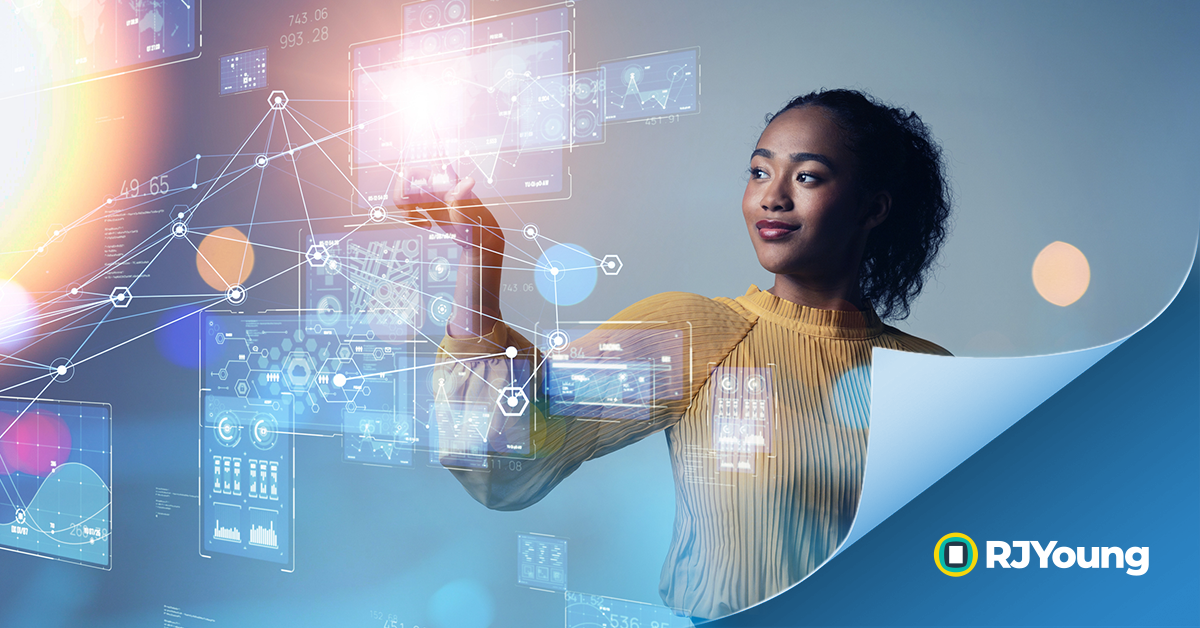 Being a small business owner usually involves big ambitions and little free time.
When you're passionate about growing your operation or even just sustaining it, for the time being, you have to wear a number of different hats.
Marketing, sales, accounting, finance, and HR are all common functions that small business owners must handle carefully. But in the age of digital transformation, SMBs have a new area that requires an immense amount of focus.
Even those business owners who are tech-savvy don't always have the time to handle this task themselves. This is where having a trusted managed IT partner comes in handy.
While you're there for your customers and team, your managed IT partner can back up your business, safeguard you against emerging cyber threats, and so much more.
Small Businesses Can Thrive in the Age of Digital Transformation
While technology has always been a factor in businesses, the boom in networking and connectivity has been unprecedented in recent times.
Computers have been with us in some state for more than half a century, and the internet has been around for decades as well. But in the past few years, more companies have embraced technology at a level never before seen.
These days, entire storage and software systems are handled online – and every person with an internet connection is fair game to become a customer for your operation. This means no matter how big your business is, how many facilities you operate, or how much equipment you have on-site, you still have the ability to compete with your larger competitors.
SMBs that embrace digital transformation through managed IT services can see many benefits including greater efficiency, cost savings, and earnings growth.
Security is Becoming a Proactive Task
One of the main concerns a person may have from a technological perspective is how to deal with security threats.
Cybersecurity is no longer an afterthought for businesses. It's a primary focus in an age where the majority of files, communications, and even transactions are managed online.
A managed IT partner means you have top technology, trained eyes, and skillful hands to guard your business against viruses, spyware, ransomware, phishing, and other malicious matters that seek to sink your small business before it can grow.
Have a Partner for the Simple Tasks as Well
While managed IT personnel do have the expertise to manage complex cybersecurity matters, much of their use comes from their ability to handle "simple tasks" in the right way.
Small matters like software updates and optimized settings can actually have a massive impact on tech efficiency. With a managed IT partner, SMBs will know that these small but necessary steps are handled properly, and most importantly, handled consistently.
SMBs Can Future-Proof Their Technology Setups
Since technology is evolving so fast in 2022, for both helpful technology and cyber threats, it's important to take the right approach to future-proof your business.
Managed IT experts can consult with you and learn exactly what your business is looking to accomplish, and where you hope to be with it in one, five, and even ten years down the line. With this knowledge, they can help you build and sustain the most profitable tech setup for your unique needs.
They do this by taking a proactive approach to technology rather than a reactive approach. Looking ahead is just like keeping systems updated and monitoring for threats – you're able to stay ahead of both your goals so you can facilitate them, and the threats you face so you can be ready for them.
Backups Ensure Your Small Business Won't Be Stopped
One question that many people have concerning their small business's technology is the worst-case scenario. What happens if you do fall victim to a cyberattack (or a natural disaster, pandemic, or other emergencies) and end up losing everything?
Managed IT specialists can also help you protect your business via data backups. These measures ensure that your files, file structure, and applications can be returned quickly – or in other words, everything you need to keep your business running can be restored in a short time.
This lets you know that disruptions won't turn into disasters that derail your business.
Let RJ Young Be the Managed IT Partner Your SMB Needs
Whether you're a casual technology fan or an expert yourself, running SMBs leaves one short on time – so trust your technology needs to a company that cares.
When you turn to RJ Young for managed IT needs, you get a full range of services including network monitoring, backups, and helpdesk support. But most importantly, you get a partner who is committed to helping you optimize your technology to grow your small business. Contact us today.