Efficiency, Security, and Cost Savings: Managed IT Services in Government
Posted on October 16, 2023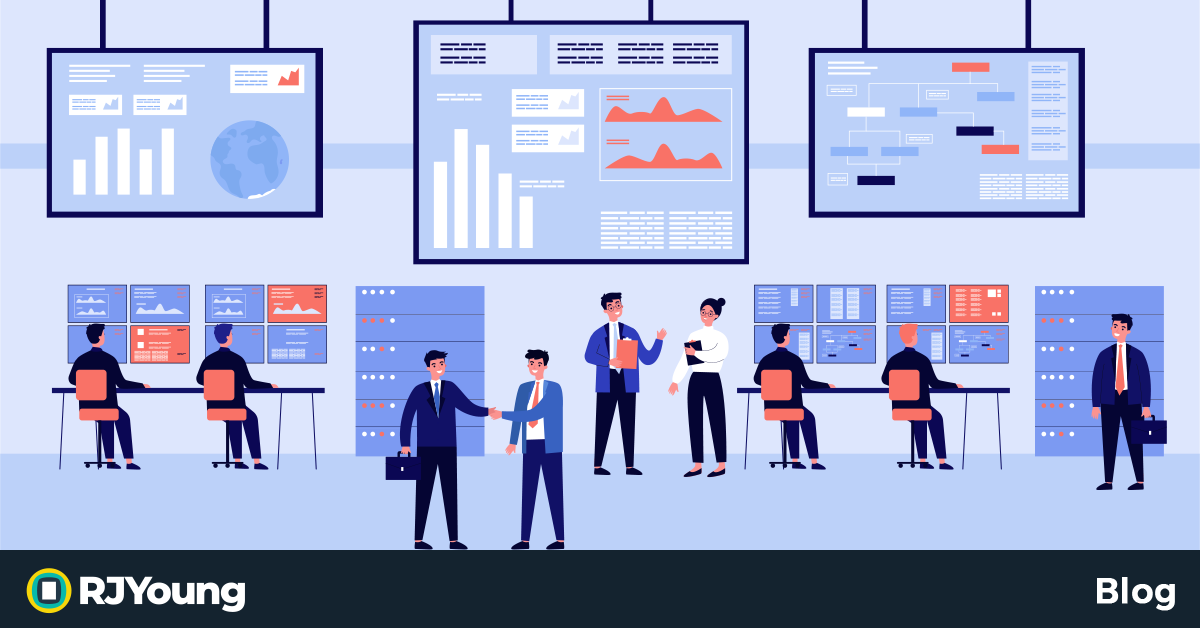 Imagine trying to catch a high-speed train while it's already hurtling down the tracks – that's the kind of challenge government agencies often face when dealing with the complexities of their IT infrastructure.
Whether it's local municipalities or state and federal organizations, the task of handling technology within budgetary bounds can seem like an uphill battle. But there's a light at the end of this tunnel: managed IT services. This innovative approach offers the ideal cocktail of efficiency, security, and cost savings, sans the worry of escalating staff expenses. Gear up for an overhaul of your government agency's IT infrastructure!
How Managed IT Services Solve Specific Problems for Government Agencies
The ongoing development of technology has greatly impacted modern governmental agencies, introducing a range of cutting-edge tools and solutions that can improve productivity, efficiency, and profits. However, with these advances come added responsibilities that can place a considerable strain on already limited resources in terms of time, budget, and personnel. Regular upgrades and maintenance must be done in order to ensure the optimal functioning of IT systems in order to maximize returns on investment.
Managed IT services provide an efficient solution for managing all these critical aspects. By entrusting all related duties to experienced professionals, governmental organizations can free up much-needed personnel and finances while benefiting from additional support services such as custom software development and data management. In sum, managed IT services offer a comprehensive strategy for optimizing organizational performance that takes into account both short-term demands and long-term objectives.
Benefits of managed IT services for Government Agencies
Here are some of the advantages of using managed IT services at local, state, and federal government agencies:
Streamlining Operations for Increased Efficiency
Government agencies often grapple with complex IT structures that require the management of multiple vendors. This can lead to inefficiencies and higher operational costs. Managed IT services offer a comprehensive solution to this problem. By providing a range of services that encompass network maintenance, document management, and more, managed service providers help government agencies streamline their operations. This holistic approach results in a substantial reduction in overhead costs and simplifies the management of IT resources.
Proactive Issue Resolution for Minimized Downtime
System downtimes can be costly and disruptive for government agencies. Traditional IT services typically react to problems after they've occurred, but managed IT services providers take a proactive approach. They continuously monitor systems to detect potential issues before they become significant problems. This predictive strategy ensures optimal operational efficiency and minimizes system downtime, both of which are crucial for the smooth functioning of government operations.
Providing Unmatched Security and Data Protection
In an era where cyber threats are increasing, security is of paramount importance, especially for government agencies that handle sensitive information. Managed IT services for government agencies provide robust protection against these threats. By investing heavily in advanced security solutions, a managed IT provider offers a level of data protection that many agencies would find difficult to afford independently. This enhanced security not only safeguards against potential data breaches but also promotes trust among citizens.
Ensuring Regulatory Compliance
Government agencies are subject to numerous regulations regarding data handling and privacy. Non-compliance can result in hefty fines and reputational damage. Managed IT services providers have the expertise to navigate these complex regulations and ensure compliance. Their knowledge reduces the risk of non-compliance and the associated penalties, providing peace of mind for government agencies.
Cost Savings: More Than Just Payroll Reduction
Managed IT services not only help government agencies reduce personnel costs but also offer other financial benefits. They operate on a subscription model, meaning lower upfront costs and a shift from capital expenditure to operational expenditure. Furthermore, with a set monthly fee that covers all IT needs, budgeting becomes predictable and easier. By eliminating unexpected costs, managed IT services provide financial stability, which is vital for government agencies operating under tight budget constraints.
Unlocking Efficiency and Security: How RJ Young Can Empower Government Agencies with managed IT services
In the fast-paced world of government agencies, managing complex IT infrastructure while striving for cost efficiency can be a daunting task. That's where RJ Young comes in. With our comprehensive suite of managed IT services, we are dedicated to helping government entities at all levels – local, state, and federal – optimize their operations and secure their systems. Our team of experienced professionals understands the unique challenges faced by government agencies and has the expertise to provide tailored solutions that merge efficiency, security, and cost savings.
From network monitoring and data backup to cloud services and cybersecurity, RJ Young has the tools and knowledge to streamline processes and enhance productivity. With our managed IT services, government agencies can focus on their core functions while entrusting their IT infrastructure to a trusted partner. Don't let IT complexities hinder your agency's success; let RJ Young empower your government agency with managed IT services.
Take the first step towards a more efficient and secure IT infrastructure. Contact RJ Young today to learn more about how our managed IT services can benefit your government agency.