Why Compliance Doesn't Guarantee IT Network Security
Posted on February 07, 2019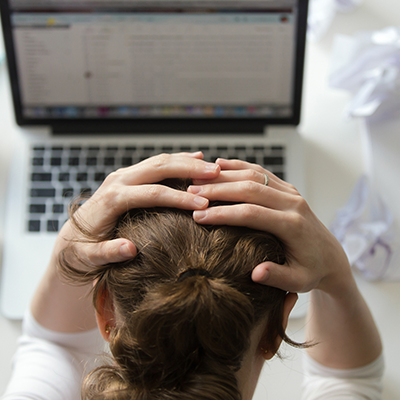 Businesses spend countless hours attempting to make their office compliant. Their team researches the best ways to become compliant and how to implement them, but just because they are compliant does not guarantee IT network security. As a business grows and new staff members come on board, employees must be taught about compliance and trained on recommended processes and procedures. Data must always be secure, but with recent cyberthreats, the bare minimum is not sufficient to protect a business – even if they meet compliance standards.
The Advancement of Technology
Cyberthreats have become more advanced and prevalent over the past few years, with the first data breach of 2019 occurring in the first 24 hours of the year according to Computer Business Review. Other large breaches from 2018 included industry giants like Facebook. It is more imperative than ever for businesses to secure their networks, which means exceeding compliance standards. The Chapter President of the Chattanooga chapter of ISSA puts it simply, "being compliant does not mean you are secure."
There are several cases of businesses, who have networks that meet compliance regulations, falling victim to cyberattacks. A primary cause of this is businesses neglecting to realize the speed at which technology evolving. Though compliance regulations are updated frequently, they are often reactionary and are not updated as frequently as needed for true network security.
Employee Education Is Key
In addition to the proactive measures taken by a company's IT team, employee education serves as another safeguard for a business's network. IT professionals should conduct seminars with both new and current employees to educate them on potential threats and how to avoid them. They should also be taught how to keep mobile devices secure and why enforcing security is vital to the health of the organization.
Data breaches are so common now that Experian releases an annual Data Breach Industry Forecast, while the Information Security Media Group was formed to keep the public updated on the latest company breach updates. Staying educated and updated with these tools helps companies avoid putting themselves in situations similar to the breached companies.
Without proper precautions and education, technology can allow massive breaches in security systems to happen quickly via a misdirected email, an unsecured server, or even a disgruntled employee. Failure to have adequate safeguards can create liability for an entire company.
RJ Young's IT team can help small to enterprise-level businesses achieve true security with IT services ranging from project work to full Managed IT Services. Contact RJ Young or call them at 800-347-1955 to find out more about how they can help protect your business.