Case Study: Medical Office Managed IT Services
Posted on February 09, 2020
About REN Dermatology
REN Dermatology is a dermatologist office that focuses on both medical and cosmetic dermatology. Since 2013, REN Dermatology has been offering a wide variety of services to clients in the Middle Tennessee area. RJ Young partnered with REN Dermatology to implement a medical office managed IT strategy for their specific needs.
Overview

REN Dermatology partners with RJ Young to ensure that they maintain reliable daily operations for their business. RJ Young works to make sure REN Dermatology's network is secure and HIPAA compliant.
They make you feel like you are their only customer and that's the way you should be feeling.

Kara Ballard, REN Dermatology
---
Identifying The Problem
Areas of Improvement
The biggest issue REN Dermatology faced was the uncertainty surrounding their network and technology. After submitting trouble tickets to their previous vendor, they had no way of tracking the vendor's progress. This made it very difficult for REN Dermatology to know if they were meeting HIPAA regulations. Additionally, staff members wasted valuable time following up with the IT provider on a regular basis.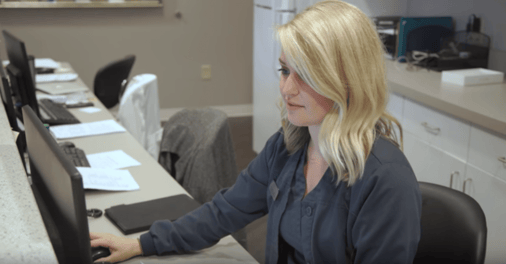 ---
Creating a Solution
Creating a Managed IT Strategy
In order to help REN Dermatology maintain a secure and compliant network, RJ Young provides Managed IT Services for a fixed-monthly fee. Utilizing over 25 years of experience, RJ Young's Managed IT Services developed a custom plan for REN Dermatology that would support long-term growth and innovation, while ensuring HIPAA compliance.
---
The Results
How RJ Young Implemented the Strategy
RJ Young's Managed IT Services let REN Dermatology rest assured that their network and technology are being cared for correctly. RJ Young's Help Desk allows REN Dermatology to monitor the status of a project,
so they can rest assured that all of their IT needs are being handled quickly and with care. Around the clock monitoring ensures that REN Dermatology's network is secure and meets the IT regulations set forth by HIPAA.
The fixed-monthly fee gives REN Dermatology the ability to have a set budget for their IT services, so they never have to worry about unexpected costs. Having reliable service and consistent payments allows REN Dermatology to spend less time worrying about their network and spend more time on their practice.
---
Learn More About the Case Study: Medical Office Managed IT Services Featuring REN Dermatology
Contact an expert at RJ Young today to learn how Managed IT Servcies can help your organization.
Check out RJ Young's other Customer Case Studies and Testimonials.