Boosting Efficiency in Law Offices With Managed IT Services
Posted on October 23, 2023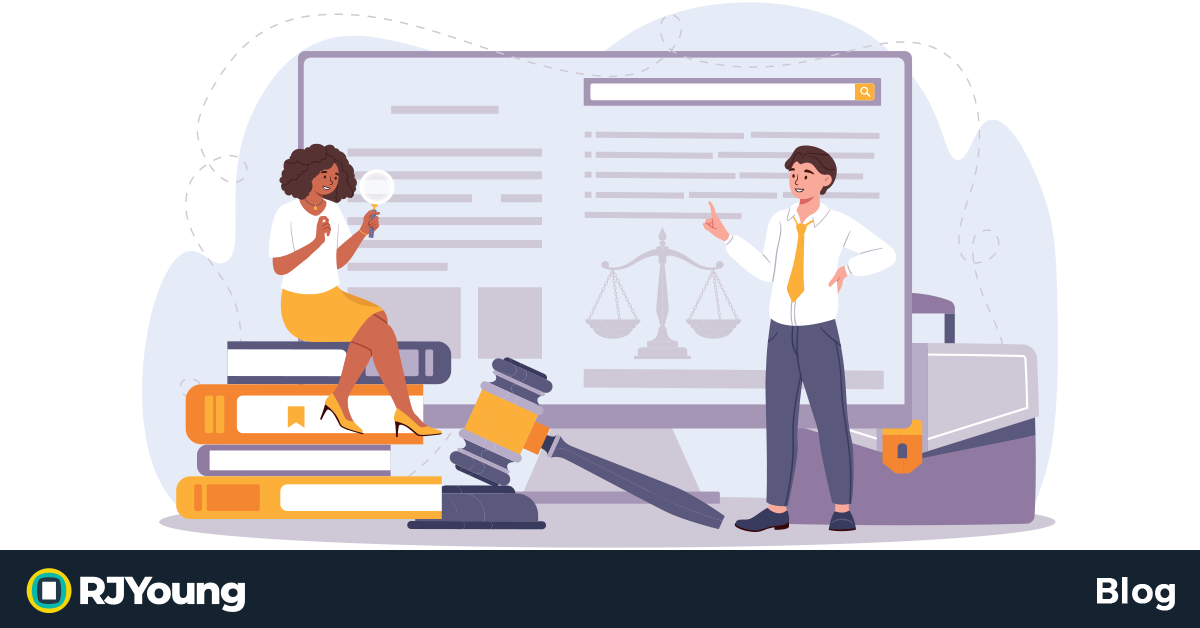 In the high-stakes game of law, every tick of the clock equals potential profit. Legal eagles can't afford a single second of downtime when their clients' interests – and their bottom line – are hanging in the balance. The digital age has brought with it a myriad of tools to streamline and supercharge the legal process, but it's also created a mountain of IT concerns that can stop a law firm dead in its tracks. That's where Managed IT Services step in, transforming your IT infrastructure from a ticking time bomb into a well-oiled machine. The good news is, that managed IT services are revolutionizing law firms, fortifying their defenses, and turbocharging their efficiency.
The Increasing Importance of Managed IT for Law Firms
In the fast-paced world of law, where every minute counts and billable hours are a top priority, the reliance on a reliable IT network is paramount. From managing client data to conducting research, drafting legal documents to communicating with clients, the use of IT has become an integral part of a law firm's workflow. Downtime can bring legal work to a screeching halt, causing frustration and financial loss for law firms.
Cyber Threats and Unreliable Networks Can Hamper Law Firms
An unreliable IT network can cause significant disruption to a law firm's operations. Downtime not only hampers productivity but also impacts billable hours – a critical concern for all legal firms. Moreover, an insecure or compromised network can lead to data breaches, risking sensitive client information and potentially resulting in hefty legal penalties.
That's why more and more law firms are turning to managed IT services to ensure their IT infrastructure is efficient, secure, and always up and running. Managed IT services can boost efficiency in law offices, providing a strategic IT security plan, antivirus solutions, regular data backups, ongoing remote support, and 24/7 monitoring and protection of networks, personal information, and devices. Managed IT services provide holistic protection of your network, personal information, and all your devices.
The Benefits of Managed IT Services for Law Firms
For modern law firms, managing IT systems is essential for ensuring the smooth functioning of their businesses. The complexities and demands of running an efficient, secure IT infrastructure require a considerable commitment of time, resources, and expertise. Fortunately, managed IT services provide a comprehensive solution to this common challenge. These services offer a range of benefits to law firms looking to streamline their operations and maximize efficiency, including...
Strategic IT Security Planning
Managed IT services begin with strategic IT security planning. This involves assessing the current state of your IT infrastructure, identifying potential vulnerabilities, and devising a robust security plan. The goal is to create a secure environment that supports your business objectives while mitigating potential risks for your law firm.
Antivirus Solutions
Choosing the right antivirus solution is crucial for protecting your legal office network from external threats. Managed IT services providers have the expertise to recommend antivirus software that fits your specific needs, taking into consideration factors such as the size of your law firm, the nature of your data, and your budget.
Regular Data Backups
Data is the lifeblood of any law firm. Regular data backups are necessary to prevent data loss due to system failures or cyber-attacks. Managed IT services ensure that your data is backed up on a regular basis and stored securely.
Ongoing Remote Support
Managed IT services also provide ongoing remote support. This means that whenever you encounter an issue with your IT infrastructure, you have a team of experts on hand to resolve it quickly and efficiently, minimizing downtime and ensuring the smooth operation of your legal firm.
24/7 Remote Monitoring
One of the key benefits of managed IT services is 24/7 remote monitoring. This involves continually checking your network for any signs of issues or threats and taking immediate action when necessary. It provides peace of mind that your law firm's network is constantly being safeguarded.
Managed IT for Law Firms: A Necessity in Today's Digital Legal Landscape
Managed IT services can significantly boost efficiency in law offices. By providing comprehensive IT support and security, these services minimize downtime, protect valuable data, and enable lawyers and attorneys to focus on what they do best – serving their clients. Investing in managed IT services is not just a strategic move; it's a necessity in today's digital legal landscape.
Not only does managed IT enable lawyers and attorneys to abide by the strict compliance policies governing the industry but it also provides advanced technology for client management, case analysis, document production, litigation process automation, e-discovery software, and more.
In addition to improved efficiency and convenience, managed IT services can help reduce costs associated with hardware procurement, maintenance, and staffing as well as ensure compliance with the industry standards. With all these advantages taken into account, it is clear that investing in managed IT services can significantly boost efficiency in law offices.
RJ Young: Your Partner in Managed IT Services
As a law firm, your IT operations are a critical part of your business. From the protection of sensitive information and client data to ensuring smooth and reliable performance, these processes are essential for the success of your legal practice. Unfortunately, managing IT can be a time-consuming and complex endeavor that requires specialized expertise.
At RJ Young, we understand the unique challenges that law firms face in managing IT processes. Our managed IT services are designed to enhance your firm's efficiency by taking care of all your IT needs. From robust cybersecurity measures to ensure the protection of sensitive data, to reliable support that keeps your systems running smoothly, we've got you covered. Our team of experts is committed to minimizing downtime and maximizing productivity, enabling you to focus on serving your clients effectively.
Don't let technology hassles slow your law firm down. Let RJ Young take care of your IT, so you can take care of your business. Get in touch with RJ Young today to learn more about how our managed IT services can benefit your legal office.