Saving Money with In-House Small Office Mailing Equipment
Posted on August 13, 2021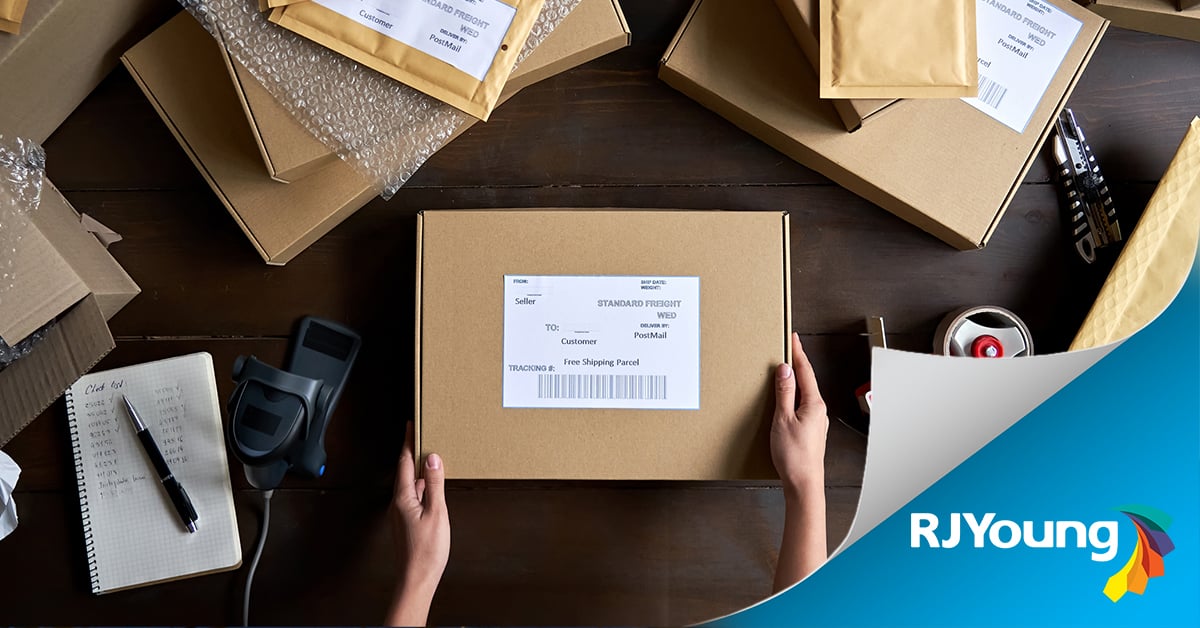 Depending on your business needs — and your mailing needs — bringing your mailing operations in-house can be more efficient than outsourcing them.
When you choose to outsource mailing operations, you will receive one quote that covers the entire process. However, outsourcing can cost more than an in-house mailing operation — if your in-house efforts are set up wisely.
Additionally, insourcing your mailings can offer a great deal more control over your operations, allowing for last-minute changes to outgoing documents without affecting price and ensuring that every task is performed according to internal protocols.
This article will guide you through the benefits of deploying cost-effective in-house mailing solutions, as well as introduce you to some of the small office mailing equipment that can help you maximize these benefits.
How Small Office Mailing Equipment Can Serve Your Mailing Needs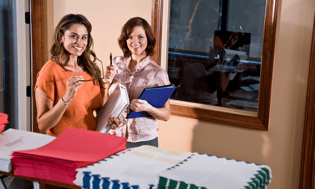 There are many reasons why it can be a good thing to bring your mail operations in-house using small office mailing equipment. Some prime examples of the way these mailing solutions can save you money are:
Reduction in Labor Cost
With up to 15% of the cost of a completed mailer down to direct labor costs, employers with in-house mailrooms should look for ways to reduce employee time spent on duties such as folding mailers, stuffing envelopes, and calculating postage rates.
Mailing equipment such as letter folding machines can drastically reduce the amount of time spent folding envelopes. Inserters can automate the tedious tasks of stuffing envelopes, and pressure sealers can eliminate the need for manual sealing of envelopes. Pressure sealers are particularly useful, since not only do they reduce labor costs, but they also reduce the cost of supplies as envelopes are no longer necessary for one-page business documents.
Untangling the Document Trail for Cost Savings
Often many companies will have multiple documents that they mail to the same customer. However, these can be difficult to keep track of since they may be generated from varying departments.
By using smart mailing software such as MailDoc™, you can reduce postage and print costs by sorting documents before they are printed and collating them to send multiple documents to the same client using a single envelope. As a bonus, this software can also convert one-sided documents to duplex for additional paper and postage savings.
Get More Bang for Your Marketing Buck with Increased Deliverability
Another way to get a cost-savings advantage with in-house mailing solutions is to add bulk mailing software to your toolkit. This software ensures every piece of mail leaving your business is USPS®–compliant. Not only does using this software provide you with the best postal rates, but it increases the deliverability of your mail, helping you reach more of your target audience.
Finally, working with a trusted vendor with expertise in in-house mailing can help you assess your mailing needs to ensure you get the proper equipment.
RJ Young Provides Mailing Solutions to Transform Your In-House Mailing Operation
At RJ Young, we have experience in all aspects of mailing — from in-house mailing to digital mailroom solutions and even outsourcing. If you're choosing to bring your mailing operations in-house — or streamline the in-house system you already have — then you'll want to rely on our expertise to provide the right mix of mailing equipment for your needs.
"Using our mailing solutions, our customers can take their direct mail campaigns to new levels with full-bleed, full-color digital printing, efficiently seal self-mailers, and process thousands of mail pieces according to USPS standards for fast, efficient delivery," said Steve Goldstein at RJ Young.
Importantly, our mailing experts have deep knowledge of mailroom operations, so they can help you make smart, cost-effective choices when it comes to equipment.
Bring your mailing operations in-house to save money and time. Touch base with an RJ Young consultant today to discover how our wide variety of mailing solutions for smaller offices can benefit your bottom line.