Considerations When Choosing an Interactive Whiteboard for a Classroom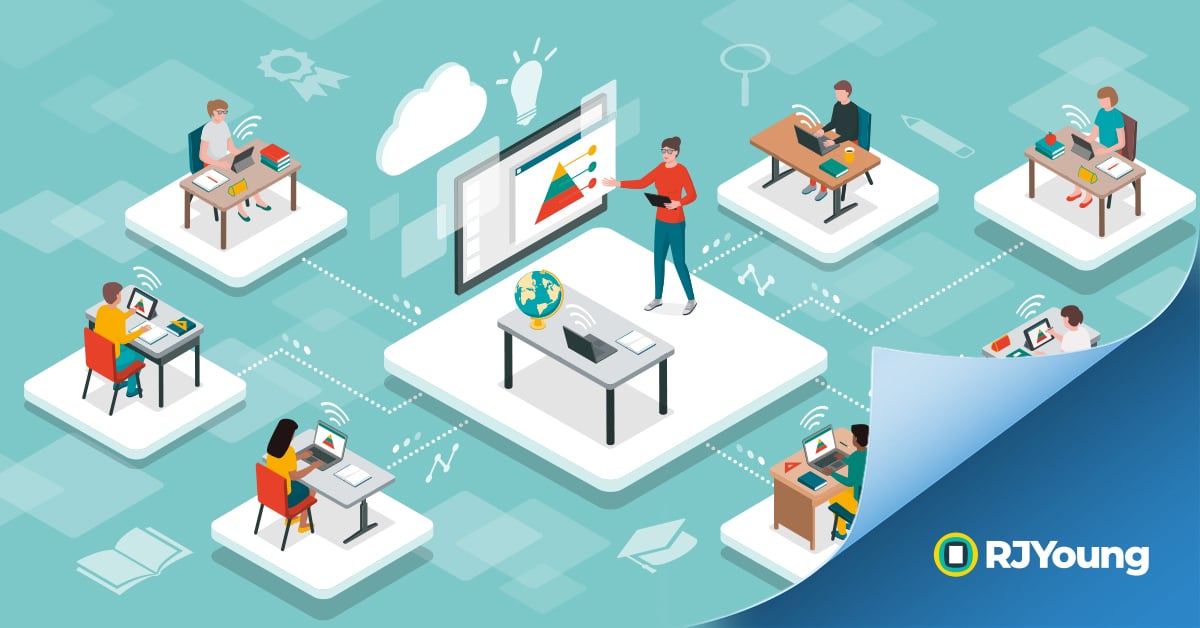 Let's face it, school is boring for a lot of kids. But interactive whiteboards can make it much more fun and exciting for young as well as older students.
Besides. Chalkboards are so 1900. Bring your school into the 21st Century with truly engaging technology that helps students to be more interested in lessons, so they retain more information.
With our interactive whiteboards, teachers encourage innovative, hands-on collaboration with students of all ages. This user-friendly, streamlined technology is dependable – and even better, fun! – and has everything teachers and students need in one place.
How Do Interactive Whiteboards Improve Education?
What makes interactive whiteboards so great, besides the fact that you don't have to worry about someone making that irritating sound of fingernails on a chalkboard?
The interactive whiteboard is an evolution from the blackboard to the whiteboard (with its squeaky dry-erase marker) to a fully immersive experience instead of a two-dimensional, one-way tool.
Unlike old-fashioned blackboards, interactive whiteboards are, well, interactive. Specifically, they offer a way for the teacher to display and edit any number of images or even videos. With certain types of interactive whiteboards, students can also connect their computers to the whiteboard to share homework assignments and answers.
(By the way, interactive whiteboards don't have to use white screens technically, though it's now a convention following the lead of the non-digital dry-erase whiteboard.)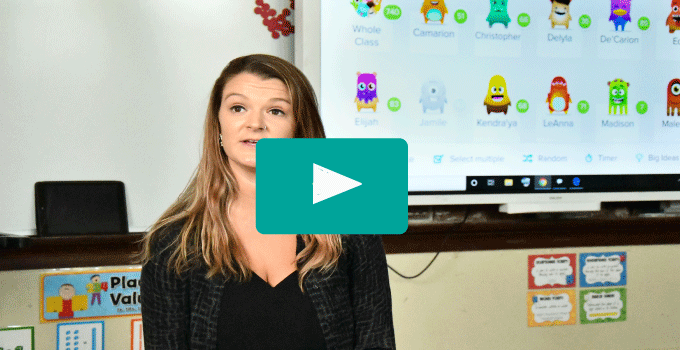 Watch the Promise Academy Case Study video on Interactive Whiteboards in the classroom.
Educational Cost Savings With Interactive Whiteboards
Interactive whiteboards can also provide schools with cost savings. While interactive whiteboards are an investment, they are also a great way to consolidate disparate technology and media equipment. With interactive whiteboards, teachers can easily show students a video or educational film without having to set up a separate screen or digital projector.
Teachers will also waste less time fussing with television sets and DVD players or trying to attach a laptop to a projector.
Dry-erase markers are also a non-renewable expense that can be reduced or eliminated with the use of digital whiteboard annotation and drawing.
Teachers can also display complex documents or graphs on the large whiteboard screen instead of printing them and passing them out individually to each student for viewing, which can save on printer and paper costs.
Types of Interactive Whiteboard Solutions for Schools
Digital whiteboards come in many configurations and sizes. Here are three main ways to provide interactive whiteboard technology at a school:
Flat Panel Displays
Flat panel displays are common, no? If you are reading this on a desktop computer, you are likely looking at a flat panel display right now. But a flat panel display does not in and of itself become an interactive whiteboard without additional software and connectivity. With document writing capability and a touchscreen, a banal flat panel screen can become an engaging interactive whiteboard.
Projectors + Whiteboards
For an affordable solution, a digital projector plus a non-digital whiteboard can provide an interactive experience without the cost of a full-blown interactive whiteboard aka smartboard. These projector-based solutions offer high-quality images and can also deliver easy interactivity.
Interactive Whiteboards aka Smartboards
Finally, we have the "interactive whiteboard" proper, a product that is designed solely to serve as a digital whiteboard. These smartboards come in various sizes, from 21.5" to 86" and feature responsive touchscreens and many amazing features. For example, environmental sensors can make the whiteboard responsive to what's happening in the classroom.
What Type of Smartboard Does Your School Need?
As you can see, interactive whiteboards come in different formats with different capabilities. So how do you choose the right interactive whiteboard for your school or educational endeavor?
Budget: First, budget is of course a consideration, but don't assume that the smartboard of your dreams is beyond your grasp. Many interactive whiteboards help save costs, as mentioned above. That said, some solutions might be more cost-effective for smaller organizations, such as a projector/whiteboard combo option.
Space: Two, review the size of the classroom(s) where the smart whiteboard(s) will be installed. Space constraints will of course help determine the size of the interactive whiteboard chosen.
Video Conferencing: Three, is video conferencing needed? Video conferencing might not be as necessary in a live classroom vs. a business setting, but it's possibly something that might be needed in educational administrative offices.
Teacher Console: Software to support learning can be incorporated into a digital smartboard that can include lesson plans, student polls and quizzes, and confidential student-teacher chat.
Cloud Storage: Cloud connectivity can provide access to files in the cloud on services such as Google Drive, Microsoft's OneDrive, or Dropbox.
Durability: Obviously for a school environment, you want an extremely durable smartboard screen that can withstand the wayward child who might be inclined to try to write on the board with a standard pen.
Interactive whiteboards have many other capabilities that can be leveraged for a school environment, including student apps and support for remote or hybrid learning.
Are You Interested in Interactive Whiteboards for Your School?
RJ Young can help your school or educational institution by leveraging the power of interactive whiteboards. Our extensive knowledge of whiteboard systems and their integration will make your classrooms more engaging and useful for teachers and students. We offer a number of smart whiteboard solutions, including large interactive whiteboards, high-definition flat panel displays, and projectors + whiteboards.
RJ Young is an industry leader providing technology solutions for education. We help schools, colleges, and universities with comprehensive managed IT solutions, office equipment and technology, business process outsourcing, and digital communications. Contact us today to schedule a consultation to learn more about interactive whiteboard solutions for education.