What's the Best Interactive Whiteboard for Your Business?
Posted on August 01, 2022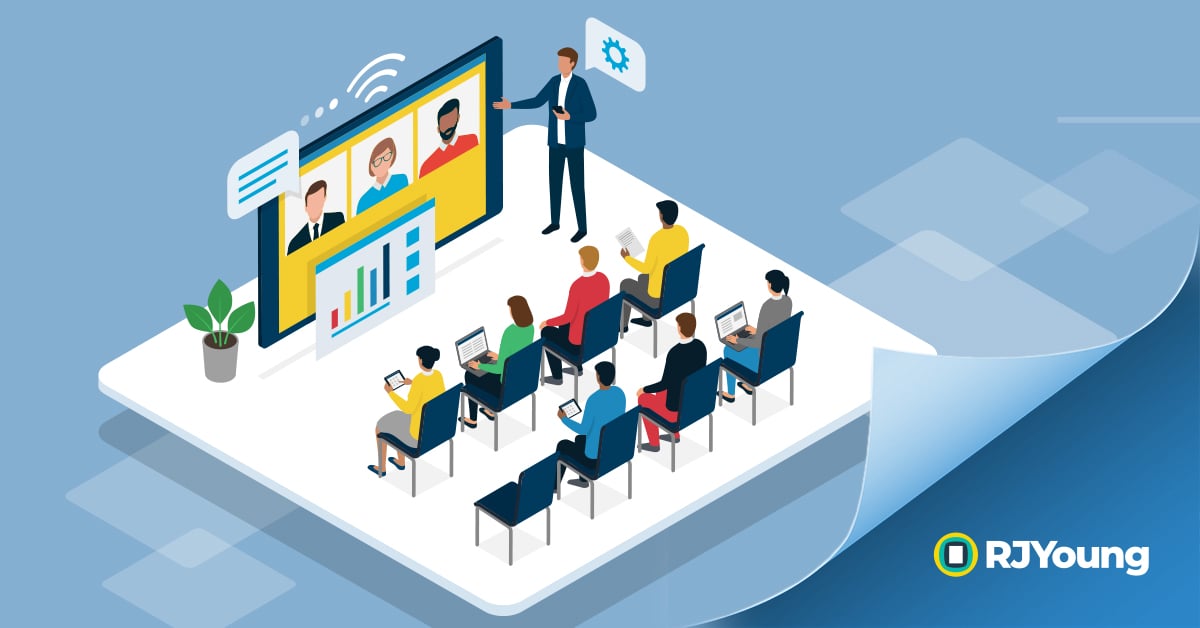 No matter how large or small your business, an interactive whiteboard can be an extremely helpful tool not just for internal collaboration, but for client communication.
Today there are many choices with interactive whiteboards (aka smartboards) for businesses, and we're here to help with some information for your potential investment.
Why Get an Interactive Whiteboard for My Business?
Interactive whiteboards have many uses for businesses including small and medium-sized businesses (SMBs). They are fantastic to make a presentation to a board or a new potential client. Interactive whiteboards can enable collaboration between team members.
Today's digital workplace requires faster and more efficient communication. With a modern, feature-rich interactive whiteboard, you can encourage real-time collaboration at your office and give dazzling presentations not possible with other technologies.
Interactive Whiteboards: Determining Your Business Needs
Interactive whiteboards have many applications for both small and large businesses. Before investing in a new smart board or interactive whiteboard system, you should assess your business needs and what you would like to get from your new digital display.
Interactive whiteboards range from entry-level models that have basic interactive functions, and perhaps a smaller screen, to extra-large interactive displays that can remotely connect with hundreds of viewers.
The type of digital whiteboard that your business will need of course depends on how you plan to use it. However, in our experience, we have found that once a business gets a hold of a good whiteboard technology, the uses tend to expand beyond the initial vision.
Therefore, it is not a bad idea to "invest up" a little bit and get a slightly more technologically advanced interactive whiteboard than you think you might need.
What Do You Need in a Business Smartboard?
Some questions to consider when you are reviewing interactive whiteboards:
How Much Durability Do You Need?
Generally speaking, most businesses do not need super strong interactive whiteboards in the same way an elementary school would – unless you plan on having children bang on the whiteboard's surface daily. Of course, it's nice to have a digital whiteboard with a surface that is exceptionally strong and durable, but this might not be your first priority.
That said, some industrial environments (where work is being done near a whiteboard) might be better off having a durable whiteboard vs. one that has a finely sensitive touchscreen. Of course, all good brands of whiteboards are quite durable, so this question might be moot, but it is worthwhile to keep in mind.
What's Your Audience?
How many people are going to be viewing the whiteboard? Will there be a lot of people that will need to connect to the whiteboard using their own devices such as smartphones or laptops? Does the whiteboard need to be visible from a distance?
What Type of Technology Integration Is Needed?
Does the interactive whiteboard have the software you need to do the job that is required? Do you want your interactive whiteboard to interface with document management software for example? What sorts of apps are available on the interactive whiteboard?
What Advanced Technologies and Features Does the Interactive Whiteboard Offer?
Many new interactive whiteboards have some neat features. Note: some of these technologies may not seem like a big deal initially, but as you use them, you realize how valuable they are.
For example, Sharp AQUOS BOARD Interactive Display Systems enable multiple people to write on the touch screen at the same time with very responsive touch pens. This feature might not be so necessary for someone who is doing a lecture, but it can be invaluable for team brainstorming, sprints, and project planning.
What Size and Resolution Do You Need?
What size smartboard do you need? Of course, the size of the conference room will determine the max size of the smartboard display.
What about the screen resolution? A higher resolution will look better and enable more refined collaboration and sharing when used up-close. Sharp, for example, has a 4K Ultra-HD interactive display with capacitive touch and palm cancellation technologies. With these advanced technologies, your whiteboard collaboration can have the look and feel of a "pen on paper" writing experience with the benefits of technological interactivity.
Choosing the Best Interactive Whiteboard for Your Business
Now that you have determined your needs, what specific interactive whiteboard should you get? At RJ Young, we work with some of the top interactive whiteboard brands. Currently, one of our most popular, top-selling brands is Sharp, for some of the reasons we mentioned above. Sharp AQUOS BOARD Interactive Display Systems offer some of the best interactive display technologies today.
Are You Interested in Interactive Whiteboards for Your Business?
RJ Young can help your small, medium, or large business with choosing the right interactive whiteboard. We are experts in interactive whiteboard systems, including integration with business systems for a seamless experience. Our smart whiteboard solutions include large interactive whiteboards, high-definition flat panel displays, and projectors + whiteboards. We work with leading interactive display companies such as Sharp to bring you top-of-the-line solutions. Contact us for a no-obligation discussion to help you choose the right interactive whiteboard.
RJ Young is an industry leader providing technology solutions for businesses. We help SMBs and businesses of all sizes with comprehensive managed IT solutions, office equipment and technology, business process outsourcing, and digital communications. Contact us today to schedule a consultation to learn more about interactive whiteboard solutions for business.