What Are the Different Types of Interactive Whiteboards?
Posted on August 15, 2022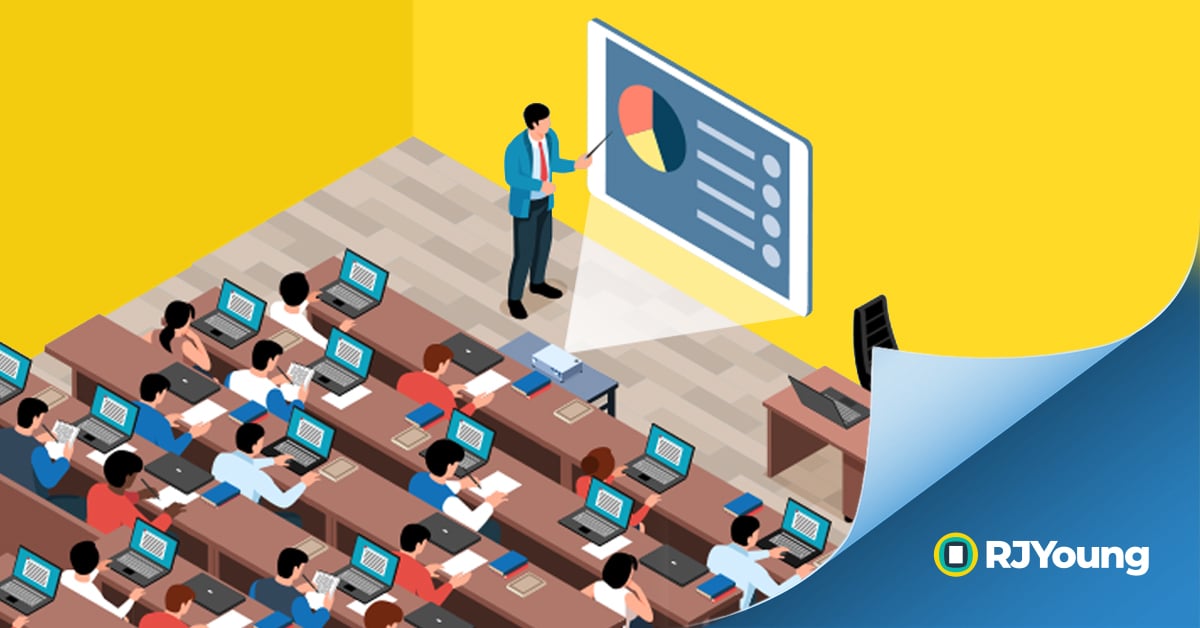 Looking to wow your potential clients? Want to supercharge your team collaboration? Dedicated to making education fun and fascinating for students?
Interactive whiteboards are fabulous technologies that can really help your organization, no matter how big or how small. Also called smartboards or interactive display systems, interactive whiteboards come in many different forms.
You can choose from flat panel displays, short throw projectors, long throw projectors, and fully interactive models.
With the best interactive whiteboards, you can enable immersive, hands-on collaboration with team members, students, and customers.
Basic Types of Interactive Whiteboards and Displays
The term "interactive whiteboard" can be broad and refer to a variety of digital displays that involve varying levels of interactivity. You may also hear similar terms such as "smartboards," "digital whiteboards," and "interactive displays." Some act more like a display with a little interactivity while others can be as powerful as a computer. Here are three different types of interactive display technologies:
Flat Panel Displays
Flat panel displays are basically television screens or monitors with some additional software that provides the requisite interactivity. On a simple level, such displays can be used as kiosks in restaurants and shops. But these flat panel displays can also be configured for business or educational use.
Projectors + Whiteboards
A digital projector can be combined with a traditional whiteboard to provide interactivity...you can also use the projector to display images from a computer. You can have very high-quality images projected at large sizes.
There are two main types of digital projectors: short throw and long throw. "Throw" refers to how far the projector can "throw" the image – in other words, the distance.
Short throw projectors have short throws. This means that the projector must be close to the screen or wall. This can be an ideal setup if you have a small space and don't want to have to worry about someone walking in front of the projector.
Long throw projectors have long throws. They need to be situated near the back of the room typically and/or hung from the ceiling. They can throw much larger images than a short throw projector. You have to be sure that the long throw projector can send the image without interference from objects, furniture, and people walking by.
Short throw and long throw projectors are not interchangeable. They have different lenses, and therefore a long throw projector's image will be distorted if the projector is set up too close to the screen. Likewise, a short throw projector's image will be fuzzy or blurry if the projector is too far away.
Interactive Whiteboards or Interactive Display Systems
Fully interactive, digital whiteboards that were designed to be used interactively (as opposed to a flat screen display) are another option. Also called smartboards or interactive display systems, they come in various sizes, from 21.5" to 86" or more. The best interactive whiteboards offer extremely responsive touchscreens, making it easy to "write" directly on the screen. Some include environmental sensors that can make it possible for users to interact with the whiteboard simply by moving around.
Considerations in Choosing a Smartboard
The type of interactive whiteboard or display you choose will depend on your organization's unique needs. Consider the following:
What Is the Interactive Whiteboard For?
Do you need the interactive whiteboard for educational endeavors, presenting to clients, or team collaboration? How many people need to be able to connect to the whiteboard? Will you be using the interactive whiteboard for video conferencing?
How Much Space Do You Have? What Size Screen Do You Need?
Space is a huge determining factor in the type and size of your interactive whiteboard or display. If you are choosing a projector option, for example, your physical space will determine whether a short throw or long throw projector is required.
What Is Your Budget?
Budget, of course, must be considered, but there are many fantastic interactive whiteboard options that are quite cost-effective. You can also take into consideration the other a/v equipment you will no longer need now that you have an interactive whiteboard.
What Type of Software Should Your Interactive Whiteboard Support?
Different interactive display brands will include different apps, software options, and connectivity features. For teachers, software is available to support classroom activities, such as lesson planning, student quizzes, and even chat between students and the teacher. Businesses can often benefit from smartboards that integrate with document management solutions and cloud storage such as Google Drive, Microsoft's OneDrive, or Dropbox.
Are You Interested in Interactive Whiteboards for Your Organization?
Are you interested in interactive display technology? RJ Young offers a number of interactive whiteboard solutions, including high-definition flat panel displays, projectors + whiteboards, and state-of-the-art interactive whiteboards.
Our consultants are experts in whiteboard technologies and can help your organization choose the right solution for the job. Our certified tech team can then install and set up your new interactive whiteboard system. With state-of-the-art computers, projectors, and colorful screens connecting seamlessly, teams will be empowered, clients will be wowed, and students will be more engaged.
RJ Young is an industry leader providing technology solutions for business, education, and nonprofit organizations. We help everyone from small businesses to schools and colleges with comprehensive managed IT solutions, office equipment and technology, business process outsourcing, and digital communications. Contact us today to schedule a consultation to learn more about interactive whiteboard solutions for your organization.