Workflow Automation for School Systems with Document Management
Posted on November 12, 2021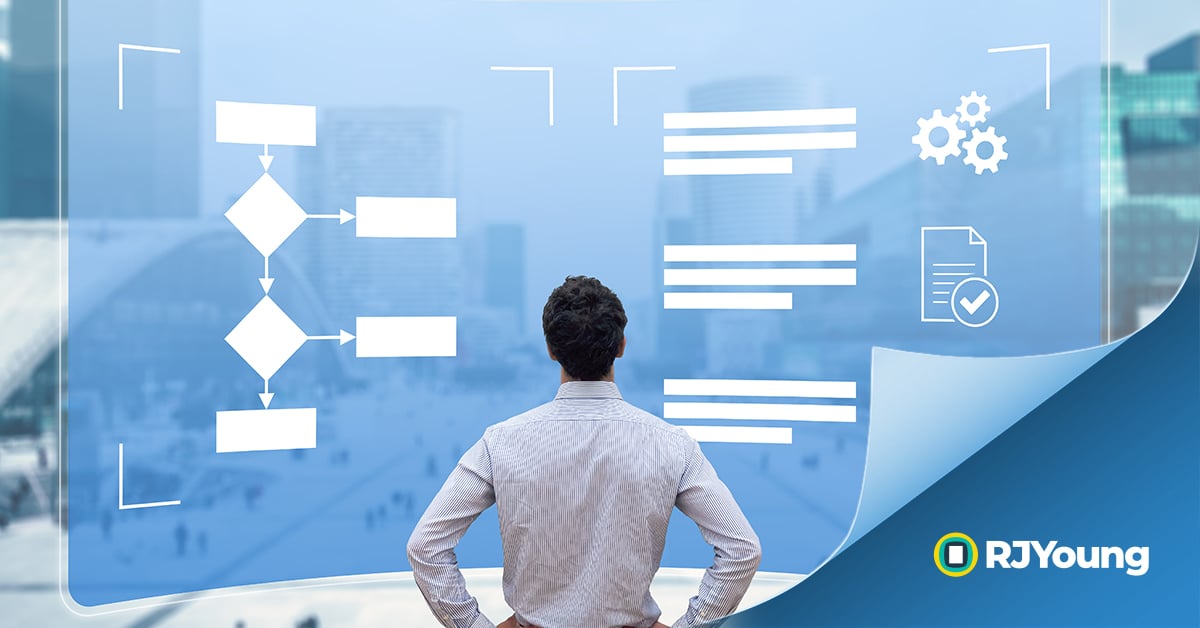 These past few years have been challenging – to say the least -- for the education industry. Not only has the coronavirus pandemic caused widespread disruption, causing schools to rethink learning platforms and move swiftly from in-person to virtual learning, but cyberattacks have been on the rise. Specifically, many K-12 schools are seeing a sharp increase in the number of ransomware attacks, due in part to the increase in Bring Your Own Device (BYOD) technology and virtual learning platforms that considerably broaden the attack surface.
Why the focus on elementary education organizations? Hackers understand that these institutions are often underfunded and overworked. More specifically, their in-house IT staff is too busy keeping legacy systems to worry about cybersecurity and data protection. And yet, schools are bound by law to keep student data secure under regulations ranging from HIPAA to FERPA and others.
With schools processing a host of paper documentation from applications and health records to report cards, projects, grades, and more, mistakes can be made easily. Not only can data entry errors be costly, but a lack of paperwork control can set your school up for data theft or loss. That's where a sound document management system can help automate workflows and improve not only efficiency but also data security.
DocuWare — The Perfect Document Management Solution for Schools
Schools are built on paper documentation — from student intake records to a host of other paper processes. Each process, when tackled manually, has a high probability of error, is time-consuming, and can expose sensitive data to possible theft. DocuWare, an innovative document management platform, can assist schools in managing and protecting their data by automating processes and adding layers of necessary security features.
What DocuWare Can Do for Your School
Schools are hives of activity, and you must ensure your staff time is used wisely. In addition, you must ensure your school is compliant with data privacy regulations or face penalties. DocuWare can help your organization do both by:
Storing critical student information in a searchable digital archive that is designed to protect student privacy while keeping your school in compliance with applicable regulations such as HIPAA and FERPA.

Creating a set of e-forms that can be completed online to generate registration information as well as permission and health data necessary for student participation in extracurricular activities.

Helping school professionals coordinate student Individual Education Plans (IEPs) by allowing for smooth exchange of information among teachers, guidance professionals, and school psychologists.

Designing automated workflows that help streamline administrative processes for quicker, smoother resolution of tasks.

Ensuring that access to human resources records such as teacher evaluations, benefits enrollment information, and job applications are made on a permission-based scale.

Enabling the tracking of admissions and financial aid and speeding up processing times with shared file access.
Importantly, DocuWare helps you gain complete control over document versions and control errors through well-regulated workflows. Significant access control ensures only authorized personnel have access to specific information, and DocuWare offers further encryption to protect sensitive data that even a system administrator should not have access to. Multiple redundant backups mean continuity, even in the event of a disaster, and multilevel security provides a high level of compliance — and peace of mind.
RJ Young Has Partnered with DocuWare to Help Your School Thrive — Securely
Today's document management systems can assist any school in securely organizing critical information to help you get your job done fast, better, and more efficiently. At RJ Young, we have partnered with the creators of one of the best — and most secure — document management systems available today — DocuWare.
"Our document management and cybersecurity experts can assess your school's current infrastructure alongside needs and challenges to arrive at the perfect system for your goals. DocuWare is an easy to integrate, cost-effective software that can transform your business processes and keep sensitive student data safer and more secure," said Harris Delchamps, technology solutions manager. Moving from hard-to-secure — and hard to store — paper documents to a digital information base not only speeds up workflows but also reduces mistakes and helps keep information safer.
Speed up workflows and protect your sensitive data from cybercriminals. Touch base with an RJ Young consultant today and explore how our DocuWare document management software can transform the way your school operates.
Ensure a future-ready business by downloading our guide to digital document transformation.